Cellist performs live at 39,000 feet
1 May 2013, 12:04 | Updated: 5 January 2017, 10:39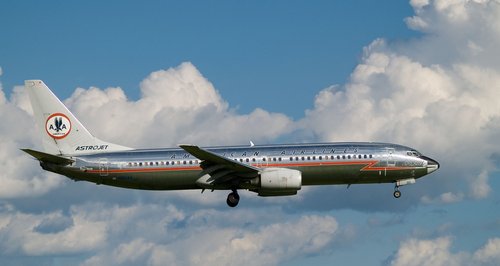 Musicians have long been campaigning to be allowed to carry instruments on planes, but one American cellist took this a step further with a solo performance above the clouds.
Transporting large or expensive instruments on planes is often a worry for musicians, but not for cellist Ian Maksin. While cruising at 39,000 on a flight to to Fort Lauderdale, Florida, cabin crew staff asked him to perform for his fellow passengers.

Rather than performing a piece from his appropriately titled debut album, Solo Flight, Maksin treated the first class cabin to a cello arrangement of Gabriel's Oboe by Morricone. The Manhattan School of Music graduate even appeared unfazed by his unusual accompaniment of cabin call buttons and an announcement of impending turbulence.

US policy changed in February 2012, allowing musicians to carry their instruments on planes, and similar policy changes are due to come into force in the EU next year. Perhaps we can expect more impromptu performances like this one...