One of the most popular pianists of the 21st century has died
19 March 2018, 11:56 | Updated: 19 March 2018, 11:59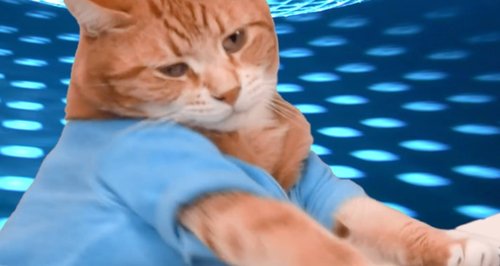 Bento, better known as Keyboard Cat, has died at the age of nine, leaving behind a legacy that most pianists would envy.
His inimitable pianistic style was entertainment to literally millions of people across the world, with almost 90 million video views to his official YouTube channel.
Bento, who was more commonly referred to as Keyboard Cat, was in fact the second feline owned by Washington-dwelling Charlie Schmidt, adopted from an animal shelter.
Schmidt confirmed Bento's death via his official Facebook page, posting a special video tribute.
The original Keyboard Cat video was actually created in the 1980s and starred Schmidt's cat Fatso. This video went on to become a huge viral hit, despite Fatso passing away long before her fame was realised.

Schmidt then enlisted Bento to star in viral videos as the new Keyboard Cat, producing a string of viral hits. The videos usually consisted of some positive electronic keyboard music being 'played' by Bento - with his front legs being manipulated by Schmidt.

In terms of exposure, Bento was one of the most viewed pianists on the planet. His playing may not have been virtuosic, but his star quality and unconventional technique would make him the envy of any working pianist.