Watch Classic FM presenter John Brunning's choral compositions in concert
21 June 2019, 09:09
Royal Leamington Spa Bach Choir will perform works by John Brunning and John Rutter on 29 June.
As well as being one of our wonderful presenters, John Brunning is a composer of choral and instrumental music, and on Saturday 29 June will have works performed by the Royal Leamington Spa Bach Choir.
In their Summer Concert at All Saints Church in Leamington Spa, the choir will perform John Brunning's 5 Motets and Amazing Day, along with John Rutter's song cycle, Feel the Spirit.
Amazing Day is a seven-movement oratorio John composed in 2006. It includes the beautiful 'Pie Jesu' and 'Ave Maria'.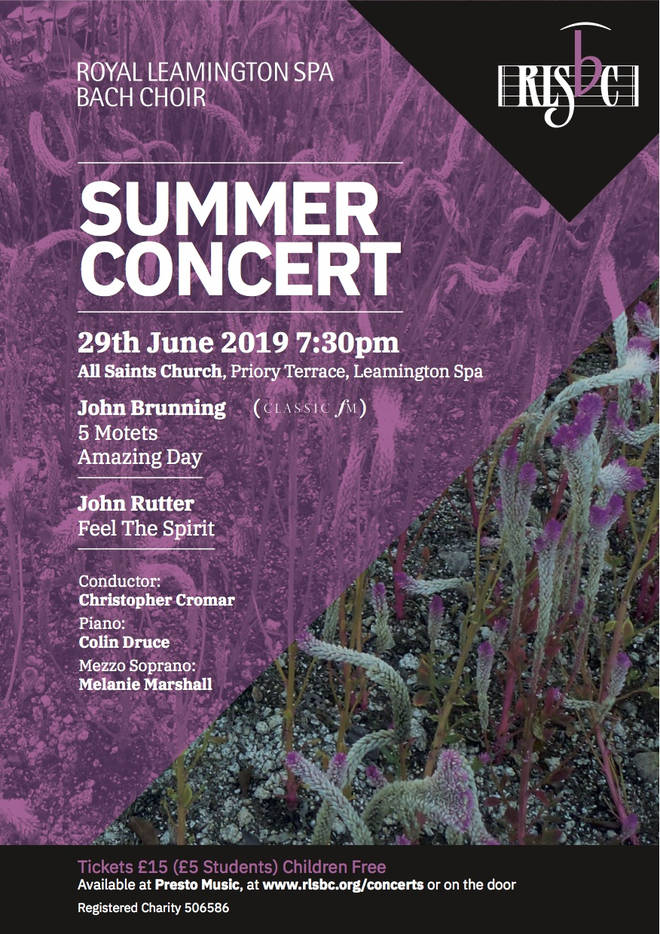 We recently caught John on his way into the Classic FM studio and picked his brain for some insider tips for people interested in composing music. Here's what he said:
John Brunning's top tips for aspiring composers
Avoid writing for an instrument you're unfamiliar with

"For example, if you're a guitarist as I am", John explains, "I would certainly start with a guitar piece.

"Piano is a bit more universal, but if you go to something a specialist, like the harp for example, it's important to know the range."

So, stick with what you know and don't write for anything too complicated to begin with.

Don't just stare at a blank page

If you have the beginnings of an idea for a melody or piece, it's not necessarily helpful to force yourself to sit in front of a blank page and try and get it down.

For John, the best way to nurture a musical idea is a brisk walk with the dog. "It's surprising how things come to you when you're least looking for them," he muses.

You've got to write for yourself

"You can research the market that you're hoping your piece will appear in as much as you like (and it's good to do that sort of thing, of course), but ultimately if you're not satisfied with what you're doing, it's very unlikely you're going to be able to convince anybody else as well," John says.

Ideas come from experience

"My tastes are extraordinarily eclectic," says the former Mungo Jerry guitarist. He explains how you draw from all your distinct influences in life, and that all your experiences can feed into an artistic exploit like composition.
Watch John Brunning's tips for aspiring composers in the video above.
Royal Leamington Spa Bach Choir's concerts of works by John Brunning and John Rutter takes place 7.30pm, Saturday 29 June. Visit: rlsbc.org