Joanna Lumley to narrate 'Carnival of the Animals' in virtual concert with London Mozart Players
15 April 2020, 10:58 | Updated: 23 April 2020, 15:58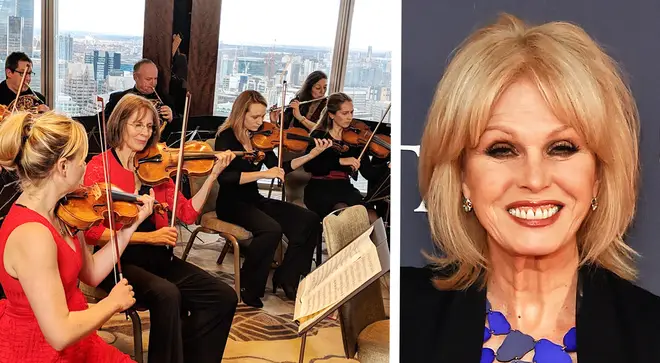 Looking for family-friendly 'events' to see you through lockdown? Incoming this epic collaboration between Joanna Lumley and the London Mozart Players...
BAFTA-winning actress, Joanna Lumley, OBE, has teamed up with the London Mozart Players for their 'At Home with LMP' series, launched amid the coronavirus pandemic.
The upcoming project will see the chamber orchestra perform a virtual rendition of Saint-Saëns' beautiful score to 'Carnival of the Animals', which was originally penned by the French composer in 1886.
Each of its fourteen movements – including 'Aquarium', 'The Elephant' and 'Tortoises' – will be performed by different members of the orchestra and set to animated illustrations by freelance designer Cat Fuller, making it the perfect form of entertainment for quarantined families.
As the music and colourful display unfolds, national treasure Lumley will narrate animal poetry written by LMP violinist, Martin Smith – and those dulcet tones of hers will no doubt be the ideal pairing with the orchestral instruments.
Click here for the latest coronavirus advice from the NHS >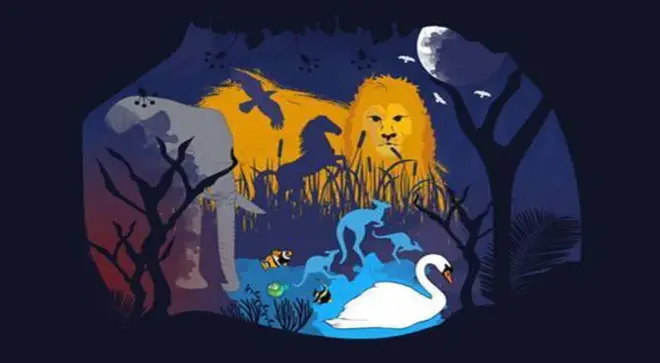 The English actress and comedian, who recently appeared on Classic FM's Easter weekend interview series, A Classical Conversation with John Humphrys, is a self-confessed classical music fan.
Speaking about her collaboration with the LMP, she said: "It is times like these where music is more important than ever. I love the brilliance and charm of 'The Carnival of the Animals', and am thrilled to be performing with the London Mozart Players for the first time."
Julia Desbruslais, Executive Director of the London Mozart Players added: "We are thrilled to be collaborating with the extremely talented Joanna Lumley.
"We are using this time of isolation to continue our quest to be at the creative forefront of music-making, and to respond to such a difficult time for all with a positive message – that music is a crucial voice for expression in both good times and bad."
Saint-Saëns The Carnival of the Animals with Joanna Lumley & London Mozart Players #FamilyFridays
At a time of global uncertainty, the cross-art collaboration is a welcome addition to the many live streams being launched by musicians to help lift people's spirits.
Joanna Lumley's performance with the LMP is scheduled for broadcast at 10am on Friday 24 April 2020, and will be available to watch via Facebook and YouTube, or in the video above.