Star saxophonist Jess Gillam plays 'If' by Michael Nyman (and it's stunning)
7 September 2018, 17:26 | Updated: 8 September 2018, 17:42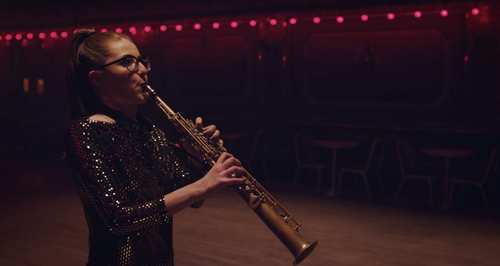 A brilliant saxophonist on stage performing a mesmerising masterpiece by a legendary British composer. Perfect!
The amazing 20-year-old saxophonist Jess Gillam is about to release her debut album on Decca and this amazing performance is just one of the tracks on it.
You can download and stream 'If' and the equally wonderful track 'Scaramouche' here.
Read more: Why is there no saxophone in the orchestra? Saxophonist Jess Gillam explains
This summer, Jess picked up the Sound of Classical Award at the 2018 Classic BRITs. And surely there are many more awards to come for her.
And if you're in the mood for more saxophone brilliance, in June we met up with Jess at the Royal Birmingham Conservatoire, and filmed her playing a bit of this very infectious dance...