Google's new game turns you into a cello-playing AI bird – and it's highly addictive
13 July 2023, 11:10 | Updated: 13 July 2023, 12:24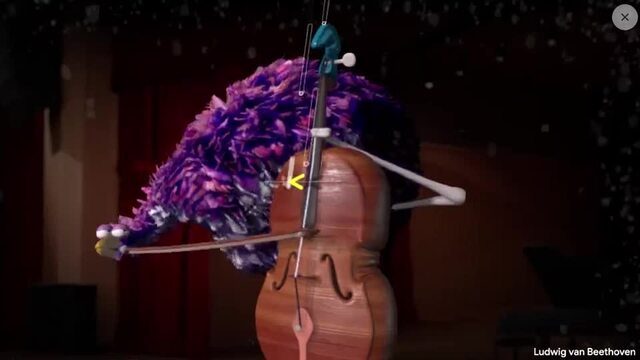 'Viola the Bird' plays Beethoven
Let your musical dreams take flight, with Google's new AI virtual virtuoso that lets you bow classical music's greatest melodies.
Fancy your own avian aria? A new game from Google Arts & Culture lets you take centre stage and become a winged cello soloist.
Viola the Bird is a game in which you bow a virtual cello, with your own tempo, expression and artistry. To make things really fun, the performance is acted out by a charmingly theatrical, winged virtuoso.
With Viola, you can play a number of classical favourites, and even improvise your own tunes accompanied by an AI orchestra.
You can play Viola the Bird here >
Players use their computer's gestures to move Viola's bow to works by Beethoven, Holst, Pachelbel, Schubert and Bach. The melodies are annotated on the instrument's fingerboard, so you know when to bow your notes. It's a bit like the video game Guitar Hero, but for cellos in 2023.
Read more: Create your own 4-part 'Blob Opera' with this addictive Google app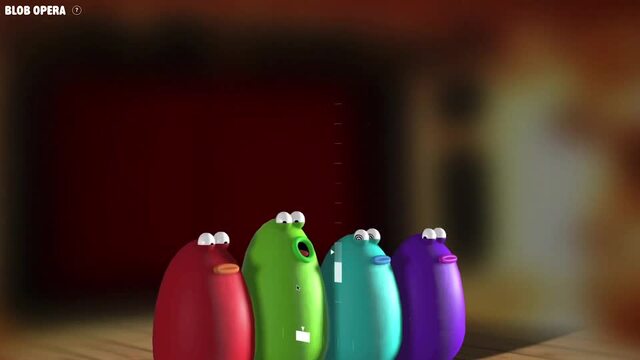 Create a song with Blob Opera
And after you've squawked your way through Schubert, you can switch the bird to a free, improvisation mode, where you choose the pitch, accompanied by a harmonious AI orchestra. All performances can be recorded and shared with friends.
The game's creator is David Li, who went viral with another Google creation, the equally addictive and charming Blob Opera.
In his new audio enterprise, Li worked with string players Ashok Klouda, Dave Larkin, Elizabeth Goble, Peter Wilson, Zhivko Georgiev, and music arrangers Charles Mauleverer and Martin Batchelar. Their technique, artistry and expertise helped develop this latest musical game.
Viola the Bird is a machine learning model that can, with the right data and inputs, understand cello and violin compositions, and create the sort of soaring concerto experience that nimble fingered (and feathered) users can enjoy.
The Google Arts & Culture Lab, from the search giant, aims to use cutting edge AI and digital technologies to create accessible artistic experiences, in the hope of connecting people around the world to culture in new ways.
Pamela Peter-Agbia, Program Manager at Google Arts & Culture says of this musical bird that "regardless of your musical ability, you can help Viola the Bird play its cello-inspired instrument, and take a playful musical journey from its home in the wild to the concert hall of its dreams."