Music is 'fast becoming the birthright of the elite', say leading conductors, performers and educators
24 August 2018, 13:29 | Updated: 24 August 2018, 13:59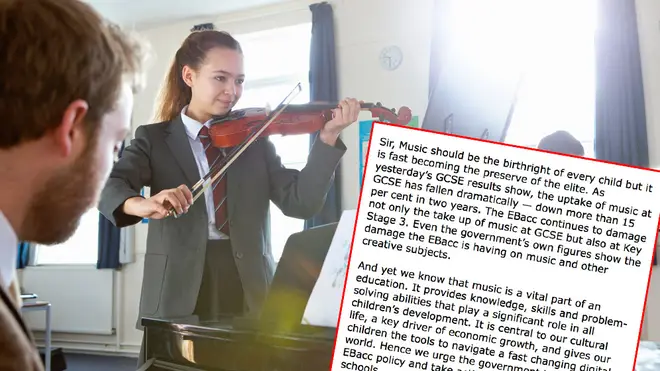 Antonio Pappano, Simon Rattle, violinist Nicola Benedetti and Classic FM's Myleene Klass are among over 85 leading figures from the music sector who have signed a letter to The Times, expressing their concern over the rapid decline in GCSE Music uptake.
Nearly 100 music sector leaders including Sir Antonio Pappano, Sir Simon Rattle, Nicola Benedetti, Julian Lloyd Webber, Alison Balsom and Myleene Klass have written to The Times to express concern that the number of pupils studying GCSE music continues to fall.
The letter, published in today's (24 August) The Times and signed by 90 people from across the music sector, said that music is "fast becoming the birthright of the elite".
Figures published yesterday showed that the uptake of GCSE Music has fallen by 15 per cent in England in the last two years. There has been a 7.4 per cent decline in the number of GCSE entries in music since 2017.
The letter reads: "Music should be the birthright of every child but it is fast becoming the preserve of the elite.
"And yet we know that music is a vital part of an education. It provides knowledge, skills and problem-solving abilities that play a significant role in all children's development. It is central to our cultural life, a key driver of economic growth, and gives our children the tools to navigate a fast changing digital world. Hence we urge the government to reverse its EBacc policy and take action now to keep music in our schools."
Deborah Annetts, Chief Executive of the Incorporated Society of Musicians, called on the government to reverse the "deeply damaging EBacc policy".
She said: "More than ever we need a comprehensive education policy which will give our students what they need in a post-Brexit, digital world. The EBacc simply isn't it."