Coronavirus 'jeopardises our entire profession': French musicians ask Macron for financial aid
5 May 2020, 15:21 | Updated: 5 May 2020, 15:37
As France prepares to ease lockdown restrictions, there is no hint that concerts and events will return anytime soon. Now, 311 independent musicians have urged president Macron to do more to support classical performers.
The classical music industry has been on pause as the world battles the ongoing coronavirus pandemic. France's musicians, who like many other performers have been deeply affected by concert cancellations and venue closures, have called on President Macron to grant them the same financial support as other sectors.
A letter, signed by 311 French soloists, chamber musicians and instrumentalists including brothers Gautier and Renaud Capuçon and pianist David Fray, emphasises that the current support package for freelance artists does not take into account the specificities of classical music. Many of the letter's musicians say they are ineligible for any financial support.
"We are not used to expressing ourselves in words," the letter reads. "Our language is that of notes, phrasing, articulations, bows of bows… We must however describe and name a situation which leaves us speechless. Because we are disarmed. Like everyone, faced with this pandemic, its mourning, this mysterious and dreaded second wave."
It continues: "The exceptional circumstances with which we are confronted, with the risk of prolonged closure of concert halls, jeopardise our entire profession.
"Beyond our personal situations, the long-term dangers are real: identity withdrawal and protectionism induced by the closing of borders, impossibility for young musicians from less privileged backgrounds to envisage a career…"
Click here for the latest coronavirus advice from the NHS >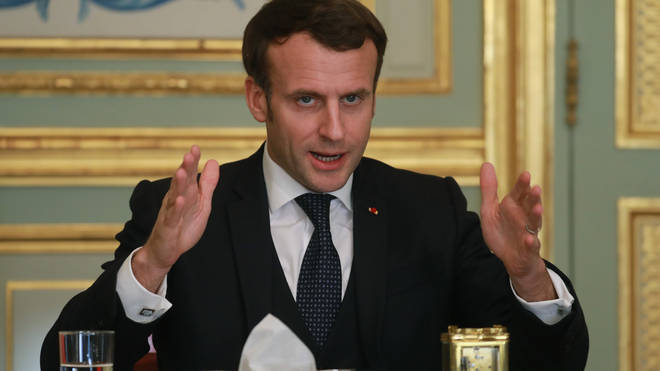 France, which has 132,000 confirmed cases of coronavirus and 25,000 deaths, has now seen its lowest daily death toll for weeks, reporting 135 deaths. The country is preparing to ease restrictions on 11 May, allowing children to return to school in phases, some business to open and people to travel within 60 miles (100km) of their house.
Since lockdown began on 17 March, France's self-employed and freelance workers have suffered huge financial losses. And despite the government's multi-billion-euro emergency plan, freelancers will be hard hit even after lockdown restrictions are eased on 11 May, as they will be out of work for longer than the rest of the country's businesses.
The government said it would set a date "by the end of May" for when the restaurant, event and hotel sector could reopen.
Read more: Sir Simon Rattle says 'I worry desperately for my orchestra in London' >
The letter continues: "We find the situation unacceptable. The decree of April 14, which allows performers to be eligible for partial unemployment, does not take into account any of our specificities and sounds like a real injustice. Is classical music so incidental in our society to leave its representatives on the side-lines?"
"We are excluded from these national priorities. Yet we did not deserve it by bringing you all of our music for free in these difficult times. Remember that culture represents 2.3% of GDP and employs around 630,000 people. Figures higher than those of the automotive sector. Also, let's not forget that in a live performance, there is a 'living'. We are carriers of life."
The musicians' letter concludes: "Thankfully for now we still have music, which warms our hopes, our memories, our emotions. But sadly, that is not enough."