Dick Van Dyke did an impromptu performance of Chitty Chitty Bang Bang in a diner and it's made us all nostalgic
15 August 2016, 15:42 | Updated: 15 August 2016, 15:44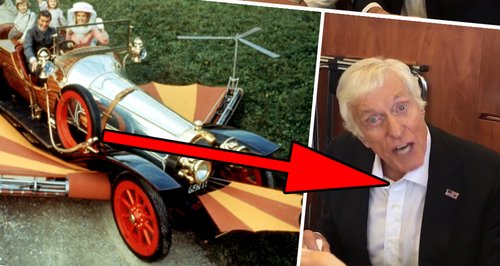 Remember Chitty Chitty Bang Bang? The film starring Dick Van Dyke as the crackpot inventor of a flying car. Well, turns out he can still remember all the words to the movie's catchy main song. All together now…
Picture: Everett/REX/Shutterstock
Ah Chitty Chitty Bang Bang, the film that gave us Caractacus Potts, Truly Scrumptious and sequences as random as this:
(seriously, can anyone remember how that scene comes about?)
Or this
Sure.
ANYWAY, Dick Van Dyke proved that he's still a complete legend with this performance of 'Chitty Chitty Bang Bang' in a diner in the US, with stonking support from a cappella group The Vantastix.
Here's the whole thing.
Yup, he's still got it