Opera singer shares personal experience of depression and encourages others to seek help
6 August 2018, 16:44 | Updated: 6 August 2018, 17:24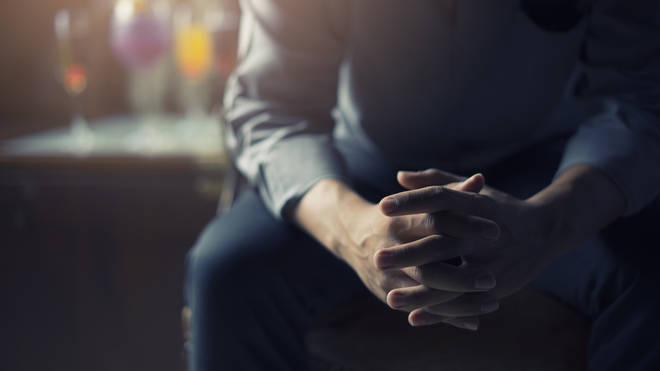 Figures in the music world shared their support for tenor David Webb, who shared a deeply personal experience of the 'deep loneliness and darkness' he'd experienced.
Note: This article contains discussion of depression and suicide
Tenor David Webb, who's currently appearing in the Coronation of Poppea in Salzburg, explained that he'd decided to open up about his mental health because it was exactly a year since he'd tried to take his own life:
"I'm still very much a work in progress but I'm a lot further from that place now.
"Throughout my life I have felt a deep loneliness and darkness which has often fogged up my thoughts and my reasoning. It always felt like a giant dark cloud would slowly descend on me. I found no happiness in anything and aspects of life which had previously brought me so much joy now seemed completely pointless."
David went on to say that he'd not told anyone how he felt because, he said: "[I] feared letting anyone know that I wasn't always the happy go lucky person that I had tried to portray.
"On the outside looking in I had nothing to be depressed about. My career was going very well, I had good health, I was loved and I had (and still have) the best friends anyone could ask for, however so much of our lives are not lived on the outside."
A study carried out by the University of Westminster last year found that musicians were three times more likely to suffer from depression than the general public. Of 2,211 musicians in the study, 71.1 per cent said they'd suffered from panic attacks or anxiety, while 68.5 per cent said they'd suffered from depression.
Help Musicians UK now runs a 24/7 mental health service specifically for musicians called Music Minds Matter.
David said that he now sees a counsellor once a week and leaves each sessions feeling "lighter, happier and ready to take on the world. It really does make an incredible difference."
He explained that he'd decided to share his experience on social media in the hope that it would encourage others to open up:
"I guess this is a post for those people who much like myself feel paralysed to talk about how they really feel and to encourage them to open up and talk. It might feel like you're alone and that no one else knows how you feel but the truth is that you're not and the quicker you open up to someone the better you will feel."
If you need to talk to someone, you can contact Music Minds Matter on 0808 802 8008, Mind on 0300 123 3393 or Samaritans on 116 123.