David Mellor's Album Reviews: Beethoven, French Piano Concertos, Lucie Horsch
10 April 2019, 11:38 | Updated: 10 April 2019, 17:45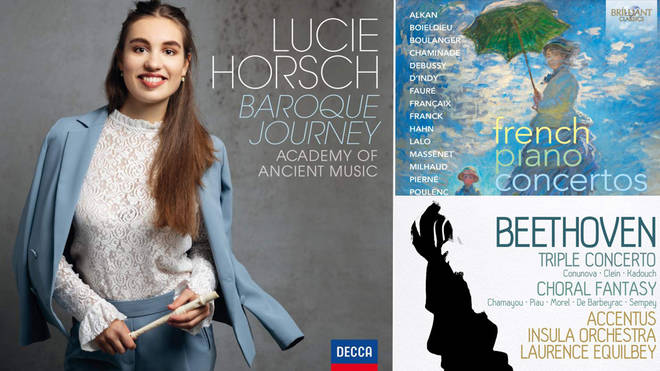 Every week, Classic FM presenter and music expert David Mellor reviews the best new releases and re-issues from the world of classical music. This week, David picks out two of Beethoven's finest works, a selection of French Piano Concertos and recorder player Lucie Horsch.

ALBUM OF THE WEEK
Triple Concerto and Choral Fantasy, Beethoven, Erato
It's the 250th anniversary of Beethoven's birth next year, so put your tin hat on and be prepared for a myriad of new recordings, reissues and live performances.
The French original instrument band Insula under their Music Director Laurence Equilbey (another one of the rising generation of talented women conductors) are up first with the second of a planned series of Beethoven recordings.
This one covers two of Beethoven's finest works, the Choral Fantasy and the Triple Concerto, both premiered in 1808, and both showing the great man in fine fettle.
The Choral Fantasy employs a theme for piano, chorus and orchestra, best known for its appearance, a decade later, as the finale of Beethoven's Ninth Symphony.
Equilbey draws fine, vigorous playing from her orchestra, some excellent singing from a group of soloists (curiously not a quartet, but a sextet, with the tenor and soprano soloists doubled up) and the choir Accentus.
The pianist Bertrand Chamayou, who opens with a lengthy solo, is a fine player who does really well on an 1892 concert grand. It lacks the depth of a modern instrument, but is thought to sound better with a period orchestra than a modern instrument would do.
The Triple Concerto features three young soloists, of whom only the cellist Natalie Clein will be known to most listeners.
They play well, without ever banishing memories of the great Richter, Rostropovich and Oistrakh album, which remains, for me, the go-to recording of a work that deserves to be far more appreciated than it is.
BEST BARGAIN BOX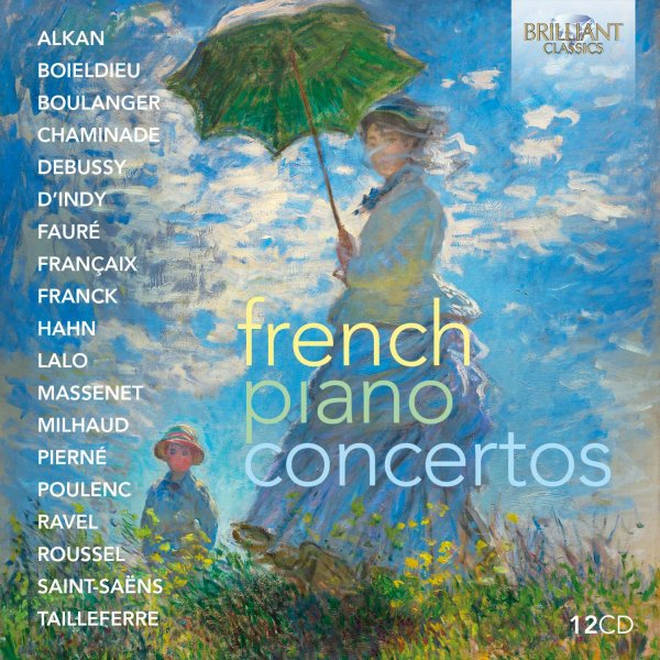 French Piano Concertos, Brilliant Classics (12 CDs)
This is one for the curious. A box of 12 CDs, containing more than 30 concertos and other works for piano and orchestra, by 20 French composers, priced at £26, i.e. just over £2 per disc.
Where's the catch, I hear you say? Well, as is so often the case with Brilliant Classics (a label I much admire by the way), the sources of these recordings are many and varied, so the quality of the performances and the sound is pretty variable too. Inevitably, this is the case with the oldest one, Reynaldo Hahn's concerto dating from 1937, which was conducted by the composer himself!
The performance by Magda Tagliaferro is very fine, though slightly marred by excessive surface noise from the original 78s, which could have been reduced.
Almost eight decades separate that one from the recording of Nadia Boulanger's Fantasie from 2015. In between, there are a number of recordings sourced from Vox recordings from the 70s, which are certainly lacking in the highest of fi.
But overall, this is a fascinating collection. The variables can and should be tolerated by anyone interested in an in-depth exploration of mainly 20th-century French concertante music that hasn't been attempted before.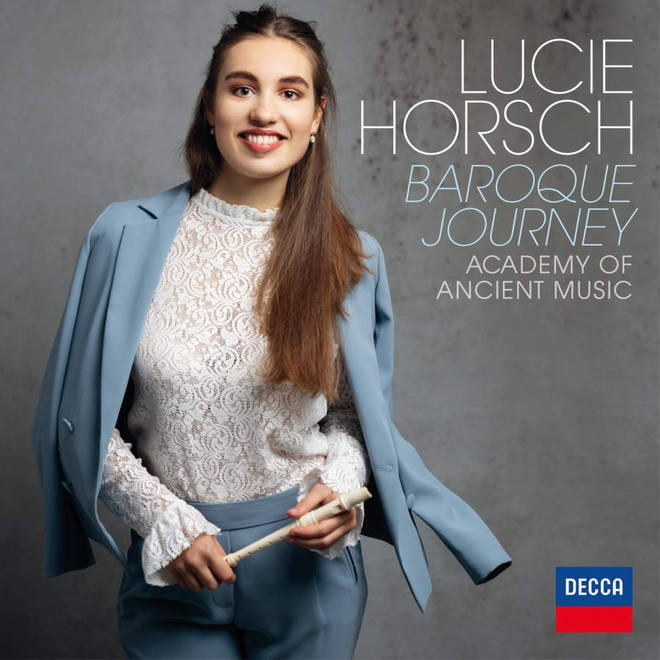 Baroque Journey, Lucie Horsch, Decca Young
Lucie Horsch is a Dutch recorder player, who here makes her second appearance on Decca, displaying once again her extraordinary virtuosity and control of a range of different recorders.
In the liner note she says: "The recorder is a simple instrument... one has to be creative to use its expressive possibilities".
Indeed so, and that's what she does throughout an entertaining 11-composer survey of 17th and 18th-century music, the composers ranging from J.S. Bach, Handel and Purcell to Dario Castello and Thomas Tollett.
This enjoyable recital is sufficiently varied to be listened to all the way through at a single sitting. The sound is bright – sometimes perhaps excessively so, but the London-based band The Academy of Ancient Music, recorded in St Jude's, Hampstead last June, sound well.
If you like baroque music, don't hesitate. Or, if you don't know much baroque music but want to, this is a good place to start.