David Mellor's Album Reviews: Nino Rota, Handel's Queens, and Mendelssohn & Franck
15 July 2019, 09:56 | Updated: 15 July 2019, 10:51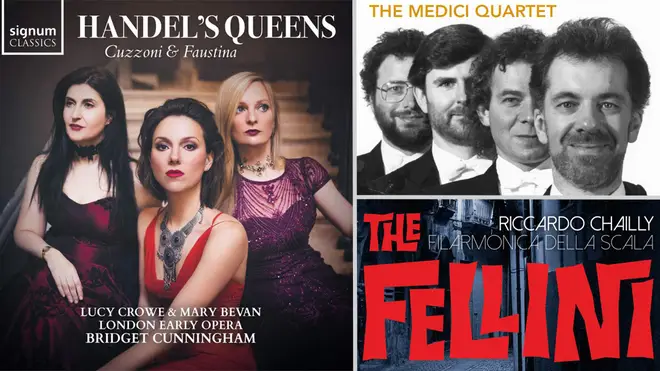 Every week, Classic FM presenter and music expert David Mellor reviews the best new releases and re-issues from the world of classical music. This week, David picks out the film music of Nino Rota, Handel's Queens, and Mendelssohn & Franck.

ALBUMS OF THE WEEK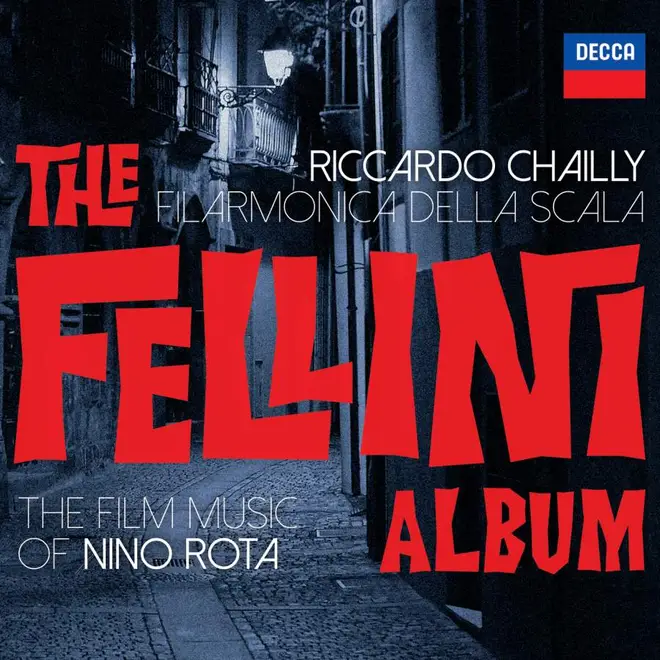 Nino Rota
The Fellini Album
Riccardo Chailly
Decca |
This fascinating album should be in any movie lover's collection.
Nino Rota (1911-1979) was one of the leading Italian composers of the 20th century. Some critics however derided him in his own lifetime because he spent so much time away from his concert music, composing film scores.
His music for The Godfather, and for Zeffirelli's Romeo and Juliet is famous on Classic FM, and much played.
But perhaps his greatest achievement as a movie composer was writing the scores for all of the films of Federico Fellini.
Orchestral suites from five of Fellini's movies, including two of the most celebrated, La Dolce Vita and 8½, can now be found on this outstanding 81 minute Decca album, where the music is brilliantly played by the Orchestra of La Scala, Milan, under the direction of Riccardo Chailly.
Chailly has claims to be the greatest conductor currently active, and it's marvellous that he finds time to show how clever so much of this music is. Rota did not deserve the contemptuous approach of some fashionable critics to his movie music, much the same as was experienced when Erich Wolfgang Korngold went to Hollywood.
Rota and Fellini were a marriage of convenience, and initially they have little understanding of each other's talents. But by the end, it was impossible to imagine a Fellini film without a Rota score, and this album gives us all a chance to understand just how much Rota contributed to Fellini's success.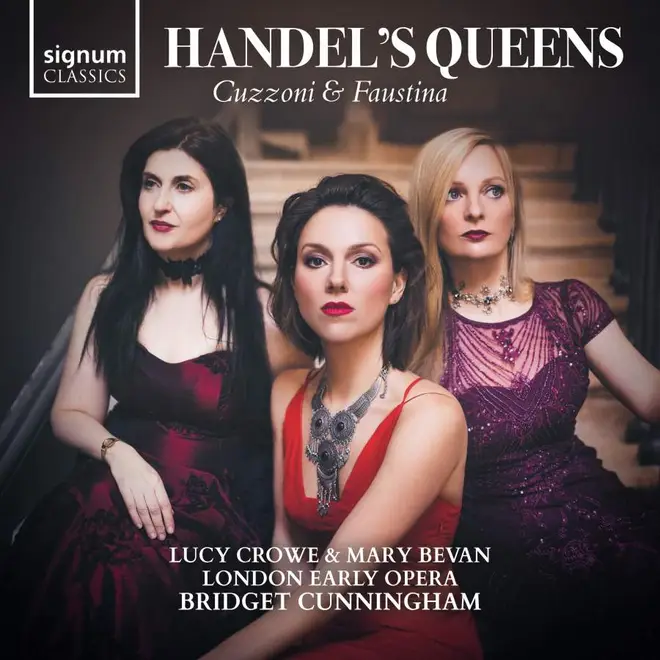 Handel's Queens: Cuzzoni and Faustina
Lucy Crowe and Mary Bevan
Signum
This superb album is not only a great listen – more than two hours of arias and duets by Handel and some of his more distinguished contemporaries – but also an interesting history lesson. 
The conductor here, Bridget Cunningham, who leads her own London Early Opera orchestra has written an absorbing note extending to 10 pages, that sets out how operas were put on in Handel's time, the rivalries, and the enormous sums of money the big international stars made.
Here, Lucy Crowe is Francesca Cuzzoni and Mary Bevan Faustina Bordoni, known throughout her career as Faustina.
When Cuzzoni arrived at Handel's invitation in 1722, she was on a salary of 1500 guineas, a huge amount in those times. 
Handel never liked her, and despite her vast remuneration, she was difficult.  She immediately told him she wouldn't sing her opening aria in ottone. 
Handel, in a management tactic that wouldn't be approved of in these politically correct times, threatened to throw her out of the window, and said to her "I know very well you are a veritable she devil, but I will show you that I am Beelzebub, the chief of the devils".   
Anyway they rubbed along together until 1726, when they were joined for the next two years by Faustina.  There then came about, a couple of the most interesting years in British opera, when rival factions would shout and boo and disrupt performances in a way that the public found so engaging they would pay 3 guineas – again a lot of money – for the privilege of sitting there.
Quite soon the opera company went bust, and the women went their separate ways. Both lived to be in their 80s, Faustina in considerable comfort as the wife of the celebrated, (at least in those days), German composer Hasse, the Music Director in Dresden. Cuzzoni to a more difficult life where allegedly she ended up selling buttons in dire poverty.
Once you know about these women, the arias themselves become so engaging, I never thought I would say I could listen to more than 2 hours of such stuff at a stretch without a break, but that's what I have done. Thoroughly recommended.
RE-ISSUE OF THE WEEK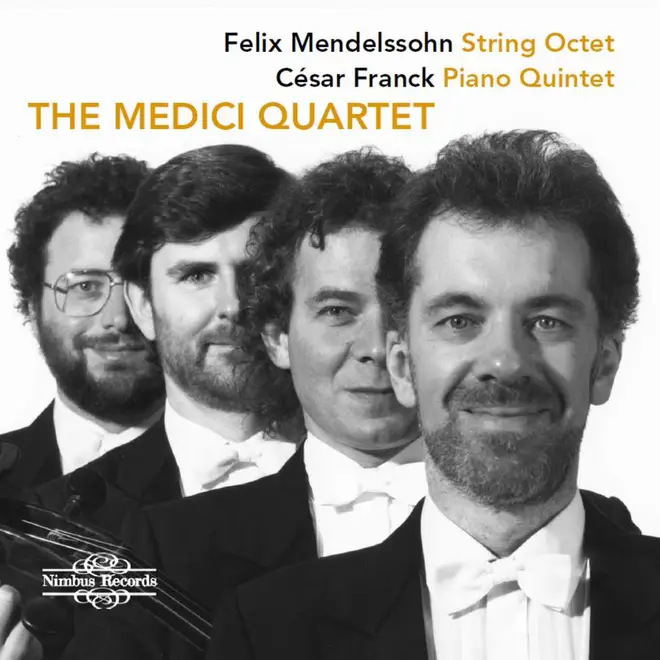 Mendelssohn & Franck
Works for String Quartet
Nimbus
This well recorded Nimbus album from 1988 imaginatively partners two of the finest chamber music works of the 19th century, which contrast youthful ebullience and self-confidence, with late middle aged maturity and introspection. 
In the Felix Mendelssohn Octet, composed when he was 16, and arguably the finest piece of music ever written by a teenager, the Medici String Quartet team up with the Albernis. 
They work well together, and the music is beautifully caught by the Nimbus microphones. This is a dazzling piece of music, and if you don't know it, you should.
César Franck's Quintet is a work of his full maturity. There are none of the glorious tunes that you find in the Mendelssohn, nor is the music ever carefree, or anything like it.
But its introspection suits some moods, and certainly the Medicis, with the pianist John Bingham make a powerful case for an easily overlooked work of real substance.
The reissue is at around £10 though it's not quite a bargain, but nor is it especially expensive for music making of this quality.