David Mellor's Album Reviews: Jaako Luoma, The Sixteen and Strauss
2 May 2019, 10:08 | Updated: 2 May 2019, 10:11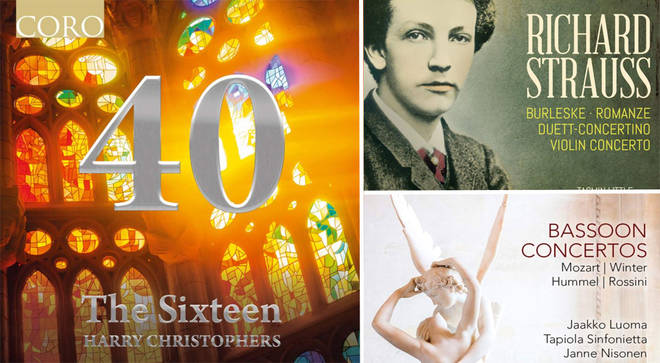 Every week, Classic FM presenter and music expert David Mellor reviews the best new releases and re-issues from the world of classical music. This week, David picks out Jaako Luoma, The Sixteen and Strauss.

Album of the week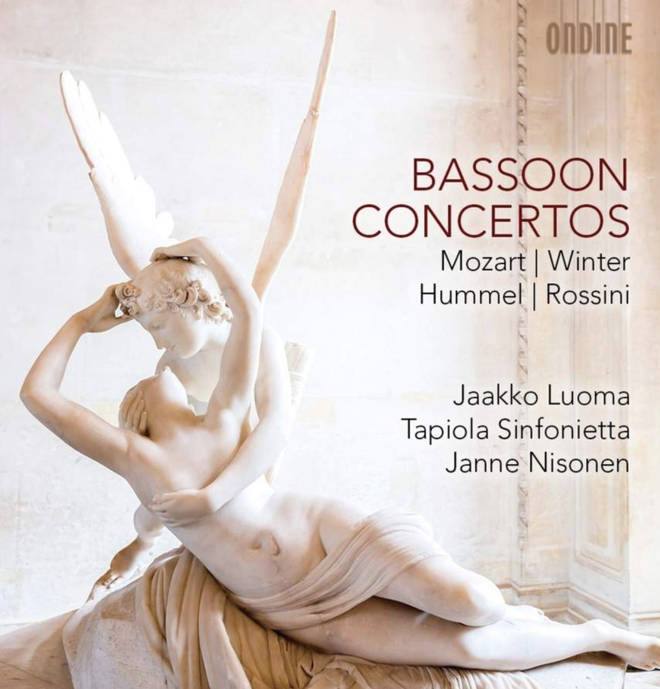 Bassoon Concertos, Jaakko Luoma, Ondine
The bassoon is a garrulous, bubbly instrument, and in the right hands, like the Finnish bassoonist Jaakko Luoma here, it offers entertaining listening. 
These four concertos, composed between the 1770s and the 1840s are full of fun. As such, they will be ideal listening over the next two bank holidays, or in the summer.
Hummel's concerto is probably the best known. The finale is especially memorable. Mozart's concerto, written when he was in his later teens, is probably the least distinguished of all his wind concertos, but still well worth a listen.
Peter von Winter was born two years before Mozart, but outlived him for more than 30, pursuing a successful career at the Court Opera in Munich.
His single movement concerto is most attractive. Think how many works of genius Wolfgang would have given us, had he lived into his 70s.
The last piece, Rossini's concerto, can be enjoyed as a lot of fun. But is it by Rossini? I, and more significantly, a lot of Rossini experts, think not.
Best bargain
40, The Anniversary collection, The Sixteen/Harry Christophers, Coro
Classic FM has long enjoyed a special relationship with The Sixteen. And if ever there was a self-recommending issue it is this one.
This generous two-and-a-half-hour, 2 CD set has 40 tracks, one for each year of The Sixteen's lifespan, and drawn from some of their most celebrated recordings, by more than two dozen composers – ranging from Bach and Schutz to contemporary musicians like Sir James MacMillan.
This is best treated as a sampler, not only of what The Sixteen can do, but also what is out there in choral music.
The aim must surely be to find a few things that really hit the spot, and then delve a little deeper, via the complete albums from which these tantalising extracts are drawn.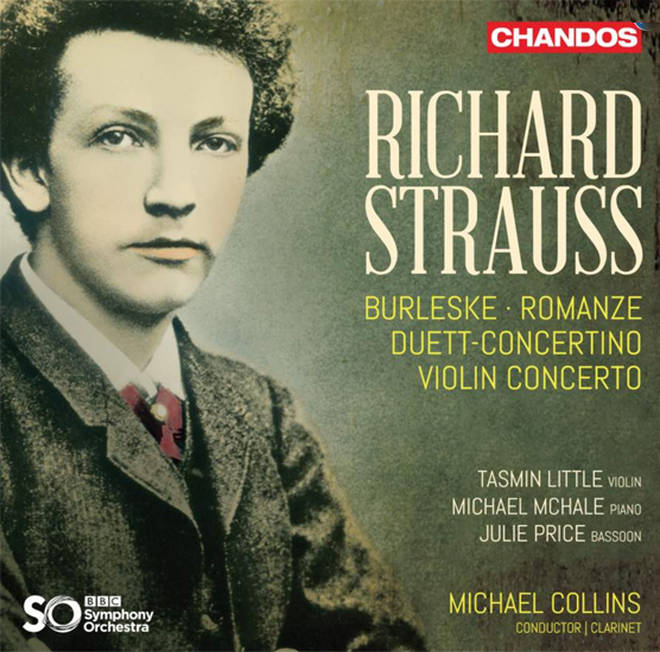 Richard Strauss, Concertante Works, Tasmin Little/Michael Collins, Chandos
I am focusing especially on Chandos at the moment, as they celebrate their 40th anniversary. I shall be devoting a two-hour programme to some of their finest releases on 19 May.
This Richard Strauss album is typical of them, firstly for the imaginative choice of repertoire, secondly for duration (77 minutes) and thirdly for sound quality.
Here Michael Collins is the clarinet soloist where needed, and directs a small instrumental ensemble in four mini concertos by Strauss three – from the very beginning and one from the very end of his career.
There's a Burleske for piano and orchestra from Strauss' early 20s (soloist Michael McHale); a Romanze for clarinet and orchestra from Strauss's mid-teens; and, best of all, a violin concerto from his late teens. 
This secures a particularly eloquent performance from Tasmin Little, and the finale is a delight. I shall be playing it on my Chandos programme on 19 May.
Then, right from the end of his career, when he was in his early 80s, comes a Duett-Concertino for clarinet and bassoon (bassoonist Julie Price). Some delightful music, well worth exploring.