Dame Vera Lynn, WWII forces' sweetheart, has died aged 103
18 June 2020, 10:20 | Updated: 18 June 2020, 14:34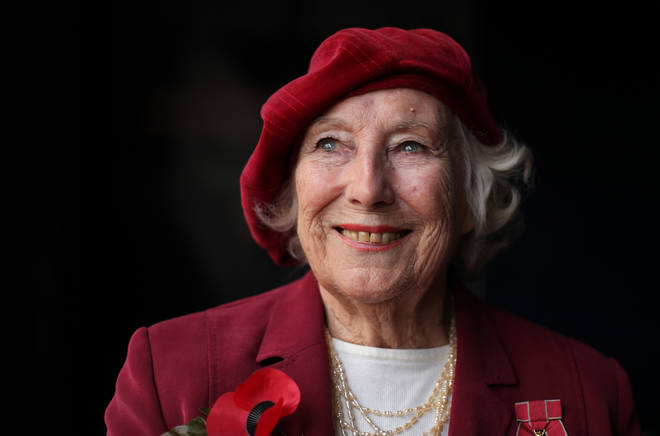 One of the most inspirational voices of the 20th century has been lost: Dame Vera Lynn has died aged 103.
Dame Vera Lynn has died aged 103, her family has confirmed.
Lynn, best known for her ballads 'We'll Meet Again' and 'The White Cliffs of Dover', became known during the Second World War as "the forces' sweetheart", for giving hope to British soldiers and their families during the country's darkest hour.
A statement said: "The family are deeply saddened to announce the passing of one of Britain's best-loved entertainers at the age of 103.
"Dame Vera Lynn, who lived in Ditchling, East Sussex, passed away earlier today, 18 June 2020, surrounded by her close family.
"Further information regarding a memorial service will be announced at a later date."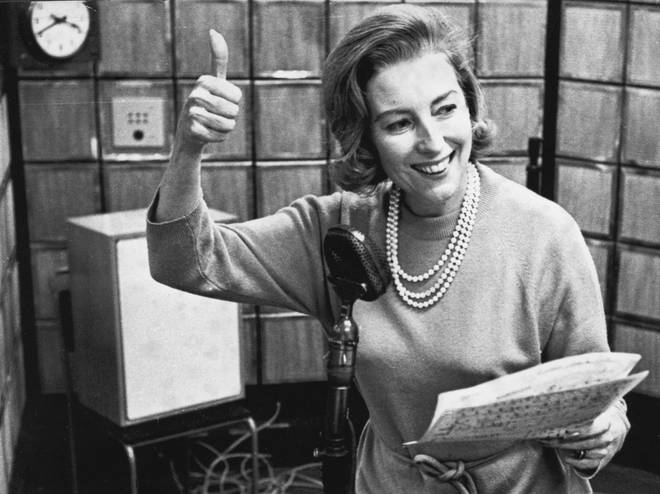 During the war, Dame Vera paid morale-boosting visits to the front line to entertain troops during the Second World War, and her song often played on the radio during wartime broadcasts. Its name was later given to the 1943 musical film, We'll Meet Again, in which Dame Vera starred.
To mark the 75th anniversary of VE Day last month, the nation joined together to sing along to the nostalgia-drenched melody. Dame Vera also re-released the single as a duet with Welsh mezzo, Katherine Jenkins, to raise money to support NHS workers and volunteers.
'We'll Meet Again' has become rather poignant again in recent months, as the country lives through the coronavirus pandemic. Dame Vera said at the time: "The words 'We'll Meet Again' speak to the hope we should all have during these troubling times."
Read more: Vera Lynn summons 'spirit that saw us through the war' amid pandemic >
Her voice was that of a generation – but Dame Vera had no singing lessons as a child, and only one as an adult. She said: "I thought I could extend my range but when the teacher heard me sing, she said, 'I cannot train that voice, it's not a natural voice.' So, I said: 'Well thank you very much madam', and left."
Lynn was also fondly remembered for singing 'The White Cliffs of Dover', 'There'll Always Be An England' and 'I'll Be Seeing You', to help raise British spirits during the Blitz.
"My songs reminded the boys of what they were really fighting for," she once said. "Precious, personal things, rather than ideologies and theories."
Dame Vera was a unique entertainer with a relentlessly positive spirit, in a time that desperately needed it. President and CEO of Universal Classics & Jazz, Dickon Stainer, who worked closely with Dame Vera while leading Decca Records, has said: "The golden voice of Dame Vera Lynn will live forever. She is the definition of a timeless artist."
A hugely important figure in British culture, Lynn gave hope during our nation's toughest times. She will be remembered by millions. Dame Vera is survived by her only daughter, Virginia Lewis-Jones.