A cello concert in a swimming pool – this is classical music during COVID-19 distancing
23 July 2020, 14:48 | Updated: 23 July 2020, 15:37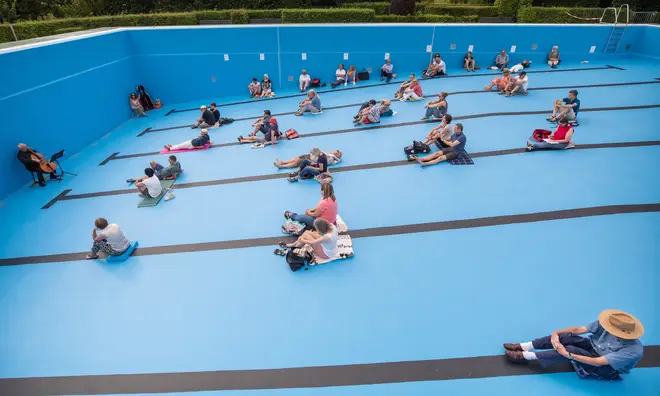 German cellist Jürgen Gerlinger finds an unlikely concert hall for socially-distanced times.
A cellist of the Bayreuth Festival Orchestra found an inventive way to provide a socially-distanced serenade on Sunday. Jürgen Gerlinger took the plunge, turning an aquatic arena into the perfect outdoor location to share music during COVID-19.
The concert took place south of Stuttgart, in the empty swimming lanes of the Entringen outdoor pool. We fancy the shape of the pool, with its steady slope and cellist against a wall, would have provided quite a fantastic acoustic.
No Stradivaris were harmed by stray splashes, the audience was in a buoyant mood, and we hear that the whole recital went ...er ...*swimmingly*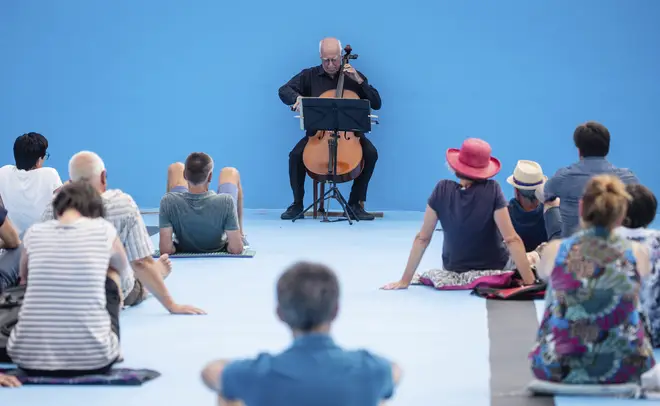 Around the world, we're getting a glimpse of what live music looks like post-lockdown >
Jürgen Gerlinger is a member of the Bayreuth Festival Orchestra. COVID-19 and social distancing are placing huge challenges on opera houses, concert halls, and theatres, as they try to balance accommodating audiences with public health guidelines. We love seeing examples of classical music innovating and thinking differently to adapt to the substantial challenges of our times.