Romanian pan flute player performs haunting solo for quarantined neighbours
31 March 2020, 16:44 | Updated: 31 March 2020, 17:21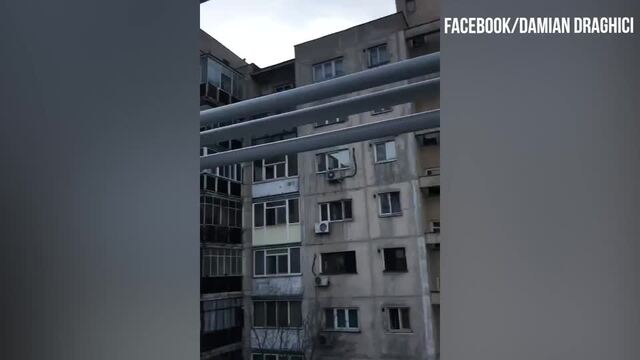 Romanian musician entertains his neighbours with amazing flute performance during lockdown
Romania's residents may currently be in lockdown, but this incredible flautist is lifting people's spirits high over the rooftops with the sound of his musical instrument.
As the COVID-19 pandemic continues, a quarantined musician from Romania is keeping his neighbours entertained with mesmerising pan flute solos.
The talented flautist, Damian Draghici, shared a video of his balcony performance on Facebook last Sunday, along with the caption (translated): "We, the artists, owe it to you to constantly nurture your soul... Today, I felt like singing for my neighbours between the blocks".
In the impressive clip (watch above), we see Draghici – who according to News.ro is also a composer and music producer – take prime position on his balcony and play out a haunting melody as people listen from their apartments.
Click here to view the NHS's latest coronavirus advice >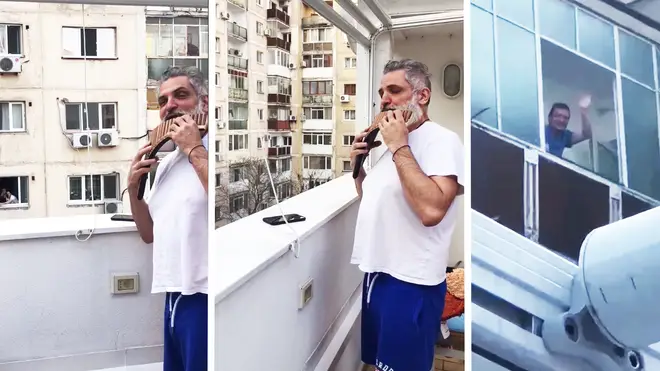 And it looks like his neighbours aren't the only ones enjoying the impromptu performance – his tiny baby is clearly fixated on the pan flute's beautiful sound and even a dog joins in for a quick duet.
The multi-instrumentalist previously recorded over 20 solo albums between 1993 and 2019 in a range of musical styles, including folk, instrumental pop, world music and jazz.
He also founded the project 'Damian & Brothers' in 2006, which fuses traditional folk music with rock and reggae.
Read more: Alfie Boe joined by Les Misérables supergroup to sing poignant 'Bring Him Home' in support of NHS >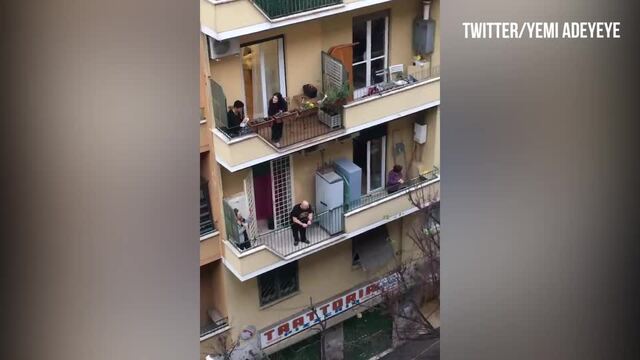 Italians play music from balconies to entertain each other during lockdown
Now, he's putting his musical skills to good use once more, spreading joy in uncertain times with spectacular glissandos, flutter tongues and whistle tones. Beautiful.