Alfie Boe joined by Les Misérables supergroup to sing poignant 'Bring Him Home' in support of NHS
31 March 2020, 11:42 | Updated: 31 March 2020, 13:45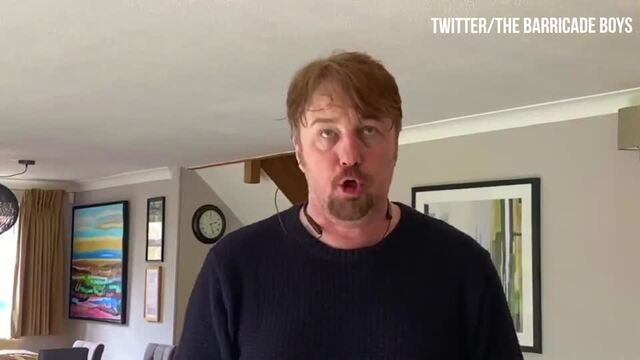 Alfie Boe joins musical theatre supergroup for song in appreciation of NHS
With a heartfelt message to "Stay at home and support the NHS so they can bring your loved ones home", this beautiful rendition of a Les Misérables classic is exactly what the world needs right now.
West End tenor and actor, Alfie Boe, has been joined by special guests to perform in a moving 'at-home' musical tribute to the NHS, amid the coronavirus pandemic.
Featuring many fine voices, Boe's supergroup includes The Barricade Boys' Scott Garnham, Simon Schofield, Kieran Brown, Lee Honey-Jones and Alistair Barron – all former cast members of Les Misérables – as well as Ramin Karimloo, John Owen-Jones, David Shannon, Alistair Brammer, Fra Fee and Rob Houchen.
Between them, the performers are recognised for their previous appearances in sell-out shows like The Phantom of the Opera, Mamma Mia!, Jersey Boys and Carousel.
Now they've teamed up to sing a beautiful rendition of one of Les Mis' best-loved songs, 'Bring Him Home', to show their appreciation for those working on the frontline during the COVID-19 crisis.
Boe said: "I was overwhelmed witnessing the selfless acts of kindness, commitment and dedication through such turbulent times beyond anything we've ever known by the NHS. They are all incredible."
Click here to view the NHS's latest coronavirus advice >
Alfie Boe, Ramin Karimloo, John Owen-Jones + more sing BRING HIM HOME from Les Mis to support NHS
Scott Garnham, co-founder of The Barricade Boys added: "Music has this incredible power to make people stop and listen. 'Bring Him Home' will resonate with so many people – it's a trying and scary time for everyone but we still have a lot to be grateful for, in particular, our incredible NHS. This is just a very small way of saying thank you."
Boe's tribute was featured on This Morning, and presenter Phillip Schofield said: "Our NHS have always been our guardian angels, selflessly taking care of us when we need them. What they are expected to do now requires superhuman talent, strength, care and total commitment.
"Yet there they are, on the frontline for us, battling with everything they have to try to save us.That's why I'm behind this and any other project that collectively forms a nationwide, deafening chorus of "Thank you, you are incredible, we appreciate every single one of you and we will do anything we can to help you through these unprecedented times."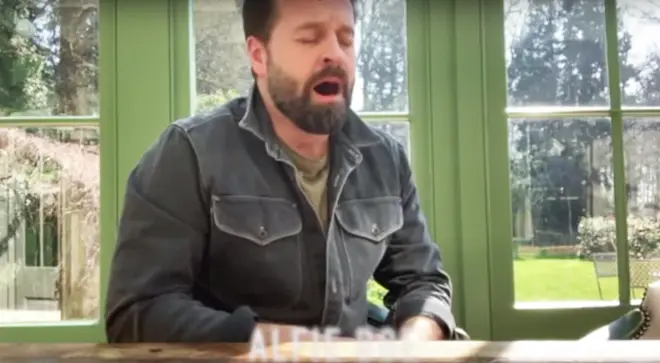 The virtual performance comes as many other musicians around the world show thanks to overworked hospital staff through song, nation-wide applause, and time and money donations, as the coronavirus pandemic continues.