Pianist Igor Levit plays excruciating 20-hour Satie piece, to highlight artists' plight during coronavirus pandemic
1 June 2020, 14:15 | Updated: 1 June 2020, 14:34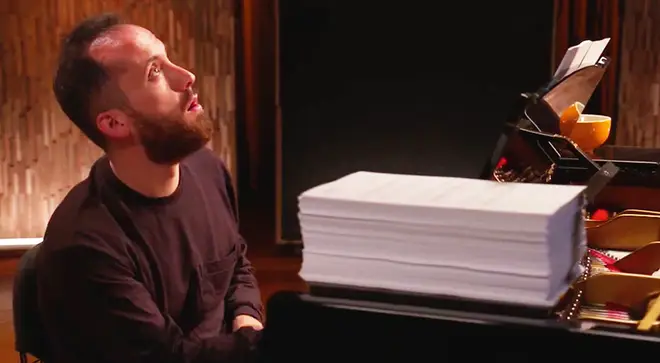 As the doors to many of the world's best-loved concert halls remain closed, piano virtuoso Igor Levit dedicates a colossal Satie masterpiece to musicians who need it the most.
Pianist Igor Levit has performed a 20-hour long Erik Satie piece virtually, in a bid to raise awareness of musicians who have been silenced by the coronavirus pandemic.
Since mid-March, iconic concert halls, theatres and classical music festivals have been forced to come to a halt, leaving the future and finances of many artists uncertain.
To highlight their plight, the German-Russian virtuoso live-streamed his rendition of Satie's 1893 composition, titled Vexations (French for 'agony'), from the B-sharp studio in Berlin via Twitter last Saturday (watch below).
Levit told The Guardian: "The sheer duration of over 20 hours of Vexations doesn't feel like a nuisance or torture to me as the title would suggest, but rather a retreat of silence and humility, reflecting a feeling of resistance.
"My world and that of my colleagues has been a different one for many weeks now and will probably remain so for a long time. Vexations represents for me a silent scream."
Click here for the latest coronavirus advice from the NHS >
Describing his affinity to Satie's work, Levit added: "It has always been a strong wish of mine to be able to perform Erik Satie's Vexations. While it was written in the 19th century, this piece was revolutionary thanks to its atonal harmony.
"The few notes – a theme and two variations – fit on just one sheet. The repetitions heralded early on a future of aesthetic repetitiveness."
The epic piano piece, which Satie wrote using enharmonic notation, also includes an inscription for the performer: "In order to play the theme 840 times in succession, it would be advisable to prepare oneself beforehand, and in the deepest silence, by serious immobilities."
To ensure he stayed safe and supported during Saturday's gruelling recital, a sound engineer and doctor were on hand to provide assistance to Levit (who is currently professor at Hanover University of Music), while other pianists occasionally stepped in to allow him to pause for food and bathroom breaks.
In a further show of solidarity for classical musicians, Levit kindly funded the virtual concert himself using the $300,000 granted to him in January 2018 for the Gilmore Artist Award.
Read more: A fifth of musicians fear the coronavirus pandemic will end their career >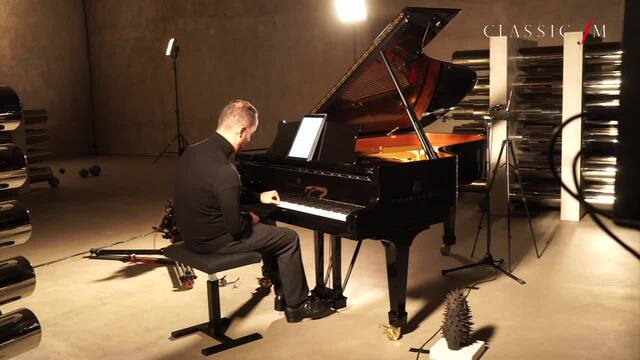 Igor Levit plays Peace Piece by Bill Evans
Since going live at 2pm BST last weekend, his impressive performance has already received more than 143,000 views on Twitter alone and has inspired audiences from all corners of the globe – including other leading pianists such as Gabriela Montero:
Go on, dear Igor!❤️

— Gabriela Montero (@monterogabriela) May 30, 2020
This performance is special because the length of this piece might not be feasible in a concert hall, but it becomes possible through the live stream format. Musicians are on to something with these quarantine live streams, especially as a venue for less conventional programming.

— Ted Chaffman 🧢🎹 (@tedchaffman) June 1, 2020
An marathon to express the dire need of musicians, artists and all people who suffer from Corona and its consequences.

— Roland Huettmann (@Golife108) May 30, 2020
In an interview with The New York Times on Sunday, Levit said: "I got so tired that literally my fingers stopped moving. Maybe a chord came a second late, but nobody died because of it. I'm OK with that; it's part of the performance."
Now, Levit is auctioning the 840 sheets of music he used during his performance to help raise money for out-of-work musicians during the COVID-19 outbreak.
Sublime work, from a great concert pianist.