Nostalgic Hugh Jackman builds Sydney Opera House jigsaw, tears it all apart
6 July 2020, 17:03 | Updated: 7 July 2020, 08:51
In uncertain times, 'The Greatest Showman' star Hugh Jackman is piecing together his own version of Sydney Opera House for comfort...
Hugh Jackman is building colourful jigsaws of Sydney Opera House, while Australia's travel restrictions remain in place during the coronavirus pandemic.
Best known for starring in Les Misérables, the X-Men series and The Greatest Showman, the popular actor and singer has been passing time with scenic puzzles of his beloved homeland after being locked down in New York for several weeks.
In a clip shared via Instagram last weekend (watch above), Jackman displays his crafty work to the camera and sings: "My city of Sydney. I miss the warmth of you!"
Read more: Women more likely to leave arts sector in coronavirus crisis, research warns >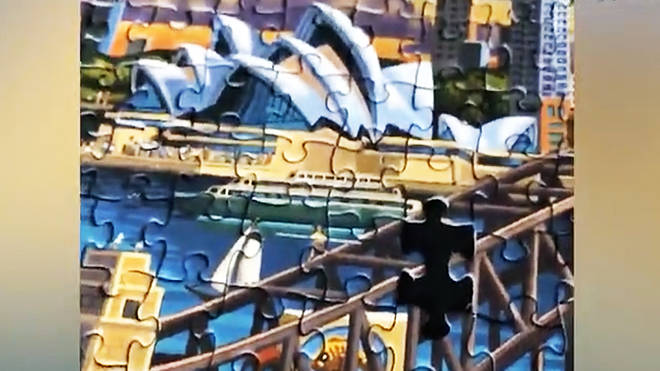 With the doors to Sydney's iconic arts venue currently closed following the COVID-19 outbreak, we can see why the Aussie singer would be craving the music.
But the Tony Award winner isn't just missing his hometown – a tiny part of the the 500-piece puzzle appears to have gone rogue.
Hugh says: "Alright, there it is – I miss you Sydney. What I am missing more is that piece... on my bridge. I've lost a piece, a piece of my heart!"
Read more: John Williams conducts the Vienna Philharmonic in exhilarating 'Jurassic Park' theme >
The light-hearted clip comes after the Broadway star – who also plays piano, guitar and violin – has been busy helping vulnerable New York residents during the coronavirus crisis, hosting secret web seminars to promote 'messages of connection and conversation' through mental health charity, Gotcha4Life.
With puzzles being quite the favoured pastime in lockdown, no doubt others have felt Hugh's frustration of a missing piece...