Women more likely to leave arts sector in coronavirus crisis, research warns
6 July 2020, 11:25 | Updated: 6 July 2020, 11:33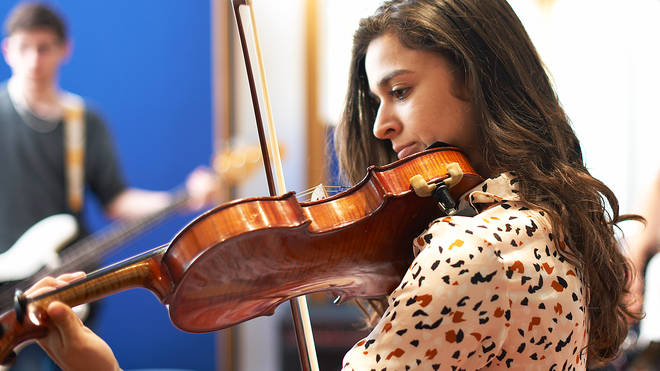 Unprecedented times lead to drastic measures – and for many women working in the creative industries, the need to switch careers is fast becoming a reality.
New research has shown that women are more likely to leave the arts industry amid the coronavirus pandemic, with the crisis continuing to affect thousands of musicians and venues worldwide.
Led by campaign group PiPA (Parents and Carers in Performing Arts), the survey of its members revealed that 43 percent of parents or carers were now considering abandoning their creative career as a result of the outbreak.
PiPA has warned that the "loss of talent from the industry is a clear risk" and will "drive people to seek employment elsewhere", owing to mass uncertainty surrounding jobs in the arts.
Click here to view the NHS's latest coronavirus advice >
Read more: UK arts venues to receive £1.57bn in emergency government funding >
In its report, PiPA said: "Overnight, parents and carers feel unsafe and more vulnerable. Many have already been forced to look for permanent work outside the sector and almost half say they are considering leaving the sector.
"There is a real risk of further exacerbating the gender gap in the industry if parents are forced to choose between home schooling their children or working should children remain off school and unable to access breakfast and afterschool clubs for an extended period of time."
The statement comes as many of the women considering a career move are mothers, carers, or those who would struggle to cope with sudden redundancy due to a lack of savings.
Read more: Oliver Dowden faces criticism for 'lip service' over real funding for the arts >
Now, members of the campaign urge Trades Union Congress to protect parents during the pandemic by offering financial support to those who are unable to return to work due to childcare commitments.
In the UK, the government has just announced a £1.57 billion emergency funding package to support the country's arts venues.