Choral music to cease at parish church of the House of Commons, as choir is reportedly abolished
7 July 2020, 11:49 | Updated: 7 July 2020, 12:04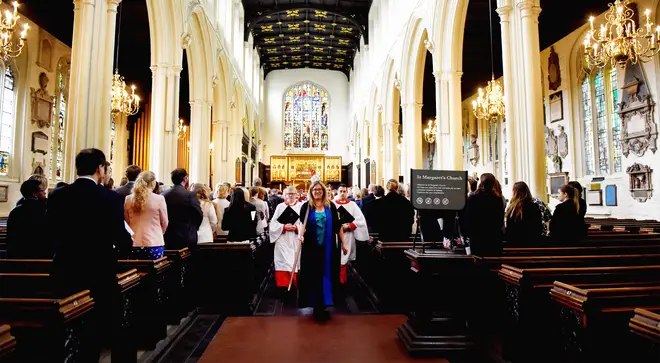 As the impact of COVID-19 continues to devastate our communities, reports suggest a much-loved professional choir at the heart of London's Westminster is to fall silent.
It seems the impact of the coronavirus outbreak on music and arts has now reached the heart of Westminster, with reports of the disbandment of the professional choir at St. Margaret's Church on London's Parliament Square.
St Margaret's Church stands on a World Heritage Site beside Westminster Abbey. It's known as 'the parish church of the House of Commons' and regularly holds services for Parliament.
On Saturday, classical music writer Richard Morrison revealed that the choral tradition of the 12th-century church was coming to an end, with the choir being abolished.
Tragic and sadly symbolic news: the superb professional choir of St Margaret's Westminster - the parish church of Parliament itself - has been abolished. It won't be the last. And so, blow by blow, England reverts to being the land without music.

— Richard Morrison (@RichmoMusic) July 4, 2020
On their website, the church suggests that in the future "St Margaret's will focus on service to Parliament and public life more broadly".
The news comes after mezzo-soprano, Dame Sarah Connolly, and choral leaders, Bob Chilcott and John Rutter, penned an open letter to The Guardian last month, urging the British government to change their stance.
The letter read: "We need the government to show how we can restart singing together on an equal footing with opening theme parks, shopping and kicking a football around."
Read more: 'Friends' composer gives iconic 'I'll Be There' theme a twist for corona times >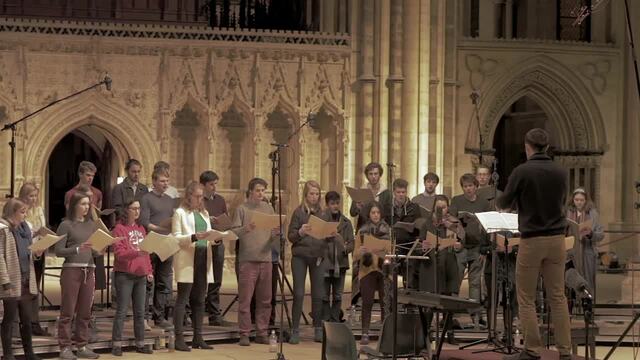 The Kyrie from Duruflé's Requiem
It continued: "Up until now we have had one of the most vibrant choral landscapes in the world. Our professional choral life, consisting of world-renowned chamber choirs, vocal ensembles, opera choruses, cathedral choirs and theatre ensembles, faces an uncertain future.
"The financial picture for such groups has always been challenging, even in the best of times, but the outlook now for such ensembles, mostly made up of freelance musicians, is not an optimistic one."
The Bishop of London, Sarah Mullally, added that the government needed to be more "proactive in ensuring music-making can return to our churches and cathedrals" to "safeguard our choral tradition which many believe to be the finest in the world".
Following the announcement, many Twitter users have been keen to share their thoughts:
It's not only sad but alarming to hear news of London churches and choirs folding. The British choral tradition is the envy of the world and must not be lost. Let's hope the Government can hear our cry... [1/2]

— Sophie Cleobury (@sophiecleebs) July 5, 2020
I am heartbroken today that the choir who sang sublimely at my wedding are being summarily disbanded - and services at St Margaret's church cancelled without warning. What a dreadful loss https://t.co/szZO6ME77p

— Josephine Forster (@josephinefor) July 6, 2020
Yes, it was so sad to hear about the St Margaret's Church, Westminster, choir disappearing 😧 'coz I was once a choirboy there! 🎼😃 It's always nice to see that lovely church regularly on @Channel4News online when matters political are being discussed/reported on! 😃

— Durham Harmonics (@DurhamHarmonics) July 5, 2020
Where is the concrete evidence that sober professional singing in a church/theatre/concert hall is more dangerous than drunk unprofessional shouting in a pub? Shame on you @OliverDowden, shame on you @DCMS for allowing our revered choral tradition die in front of you. https://t.co/ZeyMVVCyB0

— Louise Alder (@louisealdersop) July 5, 2020
As the COVID-19 crisis continues to unfold, this feels like another tragic loss for British music.