Footage emerges of 100-strong choir singing without masks at Mike Pence event
29 June 2020, 12:32 | Updated: 29 June 2020, 12:54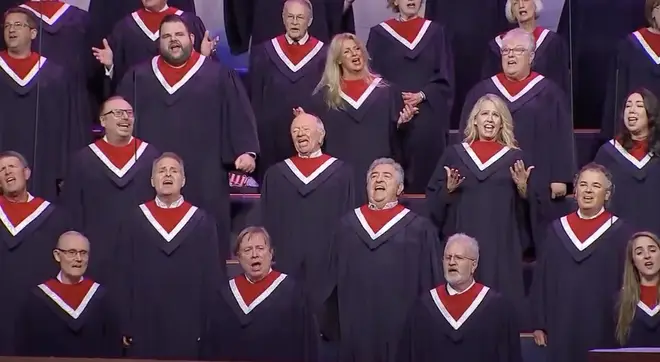 The church choir sang at a Texas rally attended by Pence, days after the state governor warned of a surge in coronavirus cases.
A choir of more than 100 members performed without masks at a Texas church on Sunday, during a rally attended by US Vice President, Mike Pence.
The singers gathered at First Baptist Church in Dallas for the 'Celebrate Freedom Rally', which was attended by nearly 2,200 people. Venue capacity for the indoor event is usually around 3,000 attendees.
During the rally, the choir performed multiple times without a mask. When they were seated in between songs, they reportedly put their masks back on.
Pence, who gave a speech at the rally, is seen wearing a mask and clapping along (watch below). He reportedly removed his mask to give his speech.
Two days earlier, Texas governor Greg Abbott announced he would be tightening coronavirus restrictions again following a second outbreak in the state. In a news conference on Friday, he admitted he had opened bars too soon.
Read more: Choral leaders sound the alarm about the fate of choirs after COVID-19 >
Choir of more than 100 people perform without masks at Pence event
Within the church, there were multiple signs "strongly encouraging" the wearing of face masks. Reports say at least half the audience were wearing face coverings.
The choir sang at full volume behind an orchestra, whose members were also not wearing masks. While the singers – several of whom appear to be elderly – had space between them, it is unclear whether it was the Center for Disease Control (CDC)'s recommended six feet (about two arms' length).
Latest advice from the World Health Organisation (WHO) recommends medical-grade masks for anyone aged over 60 in enclosed environments. It says they could provide "a barrier for potentially infectious droplets" in areas where "physical distancing of at least one metre is not possible".
The most recent data indicates Texas has had around 148,720 cases of coronavirus, and 2,300 deaths.
Read more: Choir practice caused 'superspread' of 52 coronavirus cases >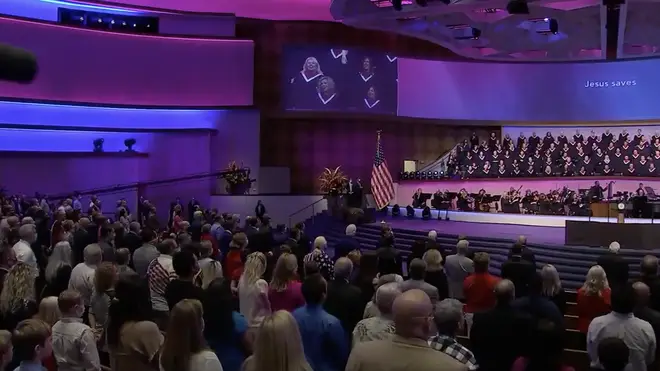 Fears around choir gatherings increased in May, when a Washington State rehearsal was found to have caused a 'superspread' of coronavirus. A study, which confirmed 85 percent of attendees were infected and two died, suggested the outbreak was 'likely facilitated by close proximity during practice and augmented by the act of singing'.
However, choral leaders in the UK have warned we must find a way for choirs to restart singing together soon, as many private and church choirs find themselves in dire straits.
A letter signed by Bob Chilcott and John Rutter said: "We need the government to show how we can restart singing together on an equal footing with opening theme parks, shopping and kicking a football around."