Choral leaders sound the alarm about the fate of choirs after COVID-19
17 June 2020, 12:03 | Updated: 17 June 2020, 12:06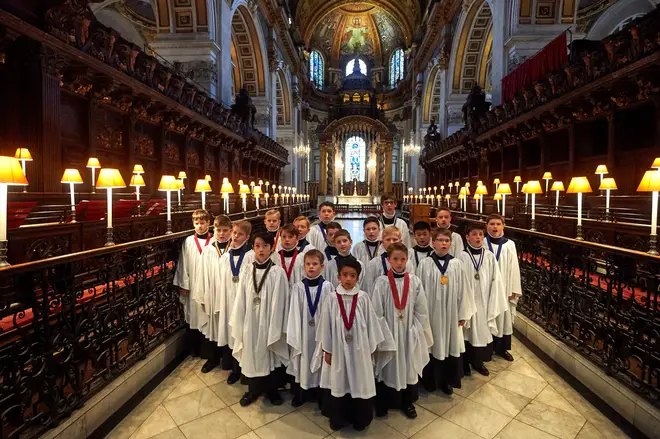 With coronavirus lockdown putting a ban on large gatherings, the joy of singing in a choir is being forgotten. We must not let our great tradition die, say choral leaders Bob Chilcott and John Rutter.
Choral heads have penned an open letter to The Guardian, urging the UK government to find a way for people to restart singing together.
Signed by choral greats Bob Chilcott and John Rutter and mezzo-soprano Dame Sarah Connolly, among other leading British conductors, composers and performers, the letter comes in response to Sir Simon Rattle and Sir Mark Elder's impassioned plea to the government, to protect the future of the country's orchestras.
It reads: "Singing in a choir is not only about communality, social cohesion and harmony; for many it is an essential source of emotional wellbeing and positive mental health.
"It is a powerful expression of our culture and humanity, and it cannot be allowed to fade away."
Read more: Orchestras 'may not survive' lockdown, top conductors warn >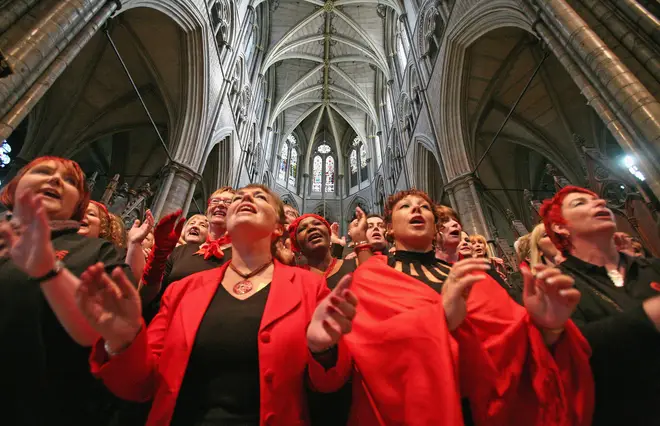 Since coronavirus restrictions were lifted slightly on 15 June, members of the British public can now visit any type of shop and engage in outdoor attractions, from drive-in cinemas to zoos and safari parks.
Chilcott, Rutter and Connolly urge: "We need the government to show how we can restart singing together on an equal footing with opening theme parks, shopping and kicking a football around."
Read more: Survey naming artists as 'top non-essential job' prompts backlash >
According to a 2017 survey by the Big Choral Census, the UK has "at least 40,000 choirs", including private choirs, church choirs and school choirs, with 2.14 million regular singers. Since lockdown began in March, those millions of voices have been silenced.
"Up until now we have had one of the most vibrant choral landscapes in the world," the letter reads. "Our professional choral life, consisting of world-renowned chamber choirs, vocal ensembles, opera choruses, cathedral choirs and theatre ensembles, faces an uncertain future.
"The financial picture for such groups has always been challenging, even in the best of times, but the outlook now for such ensembles, mostly made up of freelance musicians, is not an optimistic one."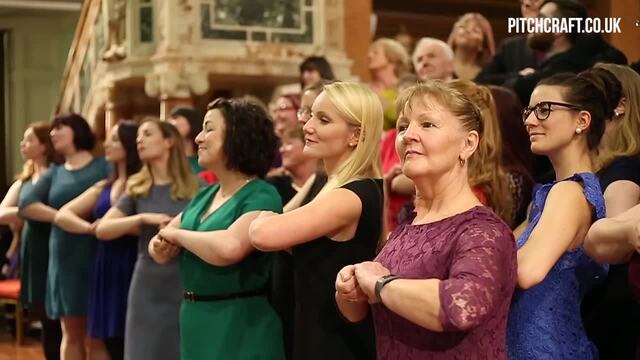 Choir sings 'I Can't Believe it's Not Rutter' to ACTUAL John Rutter
They continue: "We have a world-leading cathedral and church choir tradition, largely made up of young boys and girls and paid adult singers who face financial hardship and also serious challenges of continuity.
"We need church leaders to have the courage to speak out so that we can make singing together in churches work within certain guidelines."
The plea has been echoed by The Church of England and the Royal School of Church Music, who spoke out in light of the new 13 June regulations which allow people to attend their place of worship for individual prayer – but with no group gatherings or singing.
The Bishop of London, Sarah Mullally, has urged the government to be "alert to the consequences of our choirs' continued silence" and "proactive in ensuring music-making can return to our churches and cathedrals", adding that we need to "safeguard our choral tradition which many believe to be the finest in the world".