Carol singing and nativity plays will be allowed after lockdown ends, MP suggests
26 November 2020, 14:18 | Updated: 26 November 2020, 14:25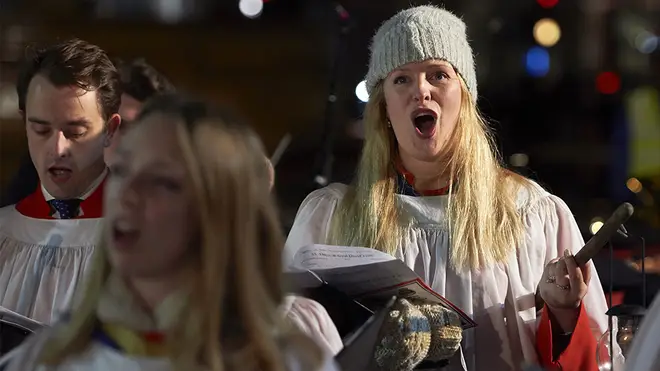 Carol singing door-to-door will be allowed this Christmas as long as singers are socially distanced and outdoors, says Conservative MP Andrew Selous.
Carol singing outdoors, and nativity plays for under 18s, will be allowed when England comes out of lockdown.
The good news for the UK's seven million annual carollers came from Conservative MP, Andrew Selous, who speaks on behalf of the church in the House of Commons.
"While indoor singing is limited to performers only, we can all take part in outdoor and door-to-door singing, staying two metres apart or away from the threshold, and nativity plays for under-18s are permitted in accordance with the performing arts guidance," he said during church commissioners' questions.
His announcement follows an open letter, sent to the government by prominent singers and musicians earlier this week, which urged ministers to "save carol singing" and consider it a "zero-cost ray of light" during pandemic times.
Backed by choral composer John Rutter CBE, singer and Classic FM presenter Aled Jones, violinist Tasmin Little OBE and former cellist Julian Lloyd Webber, the letter asserted that carolling is a "fundamental part of the UK's culture".
"It is vital that it is allowed to take place so that people have hope and joy at the end of what has been a tumultuous, unhappy and lonely year," the signatories urged.
Read more: Best Christmas concerts and classical music being streamed online >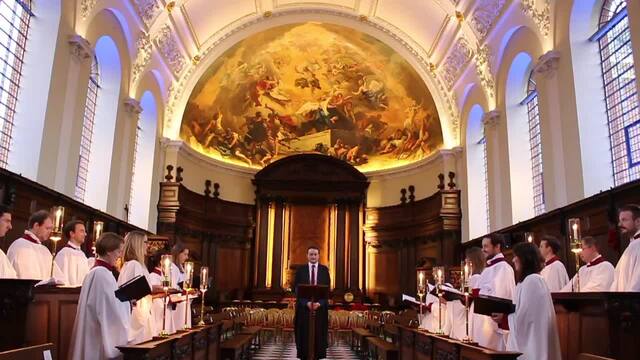 Once in Royal David's City – Chapel Choir of the Royal Hospital
A poll conducted this week by think tank Out to Perform found that 31 million people in the UK believe carolling plays an essential role at Christmastime.
Selous also said many churches and cathedrals plan to have multiple services to accommodate worshippers, within the guidelines.
"From December 2 places of worship can reopen for public worship and churches and cathedrals can now approach Advent and Christmas with certainty," he said.
"Clergy have already demonstrated that they've made their buildings Covid-secure and many cathedrals and churches are planning to have multiple services to accommodate more people as less are allowed in each service."
After England comes out of lockdown on 2 December, it prepares to re-enter a "tiered" system to control the spread of coronavirus.
While Cornwall, the Isle of Wight and the Isles of Scilly are in the lowest set of restrictions, Tier 1, several areas of the country have been placed in Tier 2 (High Alert), including London, York and Cumbria. Meanwhile, large swathes of the Midlands, North East and North West are in the most restrictive Tier 3 (Very High Alert).
Read more: John Rutter and Royal Philharmonic bring Christmas to your living room >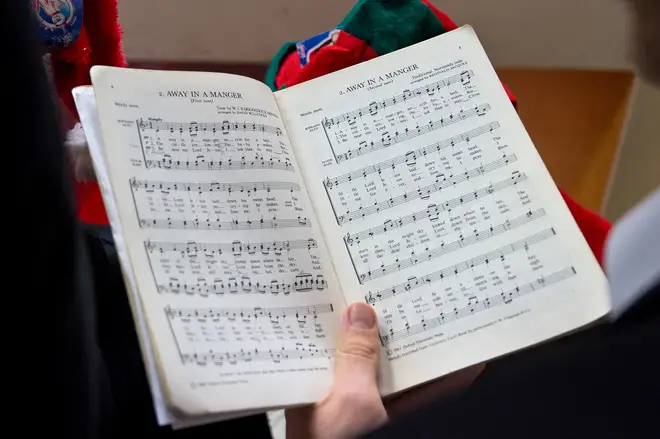 Read more: The 30 greatest Christmas carols of all time >
For the past month, it's been illegal for non-professionals to sing together. Under the previous tiers, amateur choirs were only allowed to sing if spaced at two metres apart, and if they numbered six or less.
It is currently unclear, based on Selous' statement, how many carollers will be allowed to perform together under the performance guidelines.
Stuart Barr, founder and CEO of Out to Perform, previously said: "Even if the government does allow it, 2m spacing and the Rule of 6 make carol singing outdoors almost impossible, meaning there will be very little carol singing this year.
"What's more, singing groups are legally obliged to ensure that passers-by don't join in, even with masks and social distancing: bah-humbug government at its worst. It's not following the science."