87% of music teachers have adapted to virtual classes, ABRSM survey reveals
18 June 2020, 14:12 | Updated: 22 October 2020, 08:56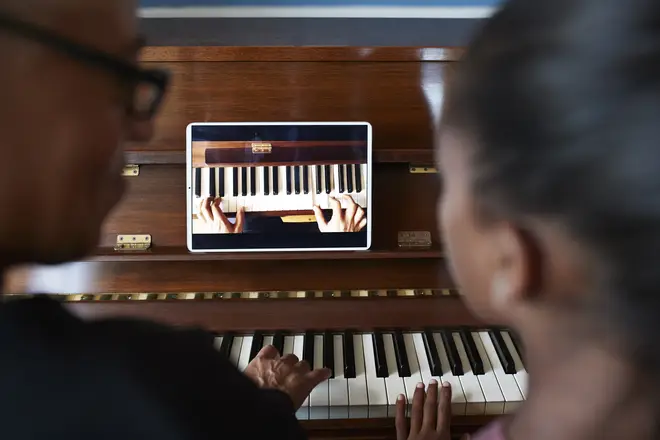 As the doors for many British schools have remained closed during the coronavirus outbreak, music teachers are sharing their expertise online.
A new study has revealed that music lessons have been transformed, amid the coronavirus pandemic.
Led by the Associated Boards of the Royal Schools of Music (ABRSM), the research shows that 87 percent of teachers are now reaching their students virtually, while many schools across the UK remain closed.
It seems students have been responding well to this new method of teaching – teachers surveyed have indicated that more than a third (39 percent) are progressing better than would usually be expected.
It could well be, teachers indicated in the survey, that parents are now taking a more active role in music lessons as families self-isolate during the COVID-19 outbreak, and seem to be developing a better understanding of the value of teaching as well as being potentially better placed to support learners while they are practising their instrument during lockdown.
An ABRSM teacher said: "I have received numerous emails from parents mentioning that it has really helped to have some normality in their child's life and they are very grateful for this opportunity."
Click here for the latest coronavirus advice from the NHS >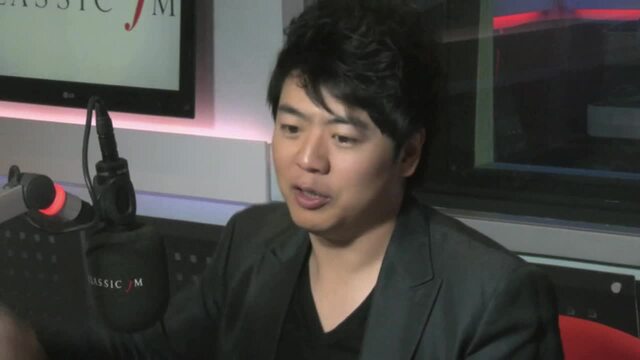 Lang Lang on finding the right music teacher
Alicia Virgilio, ABRSM Policy and Research manager, told Classic FM: "We wanted to understand the impact of COVID-19 on our community, including teachers and examiners, and particularly how they are adapting to teaching music during lockdown, in order to share this insight with the Education and DCMS Committees as part of their respective inquiries.
"The survey findings have informed our recommendations on how government can best support learners and teachers, and music learning in general, as we move through the current very challenging times."
In an interview with Rhinegold, Michael Elliott, ABRSM chief executive at ABRSM, added: "Lockdown is having some positive effects on music education in the UK. It has shown the adaptability of our music teaching colleagues and suggests that music pupils are devoting some of their spare time to practice and making greater than expected progress as a result."
He continued: "It is also inspiring a change in the way in which parents engage with their child's education and this is really encouraging. We must seize the opportunity these developments present and, more broadly, work as a sector with the government to better understand how technology can successfully be used to provide access to music tuition and to support even greater progress."
To carry out the research, 300 ABRSM customers and examiners who work as musical instrument teachers were surveyed.
Read more: How high can you score in this composer version of 'Who Am I'? >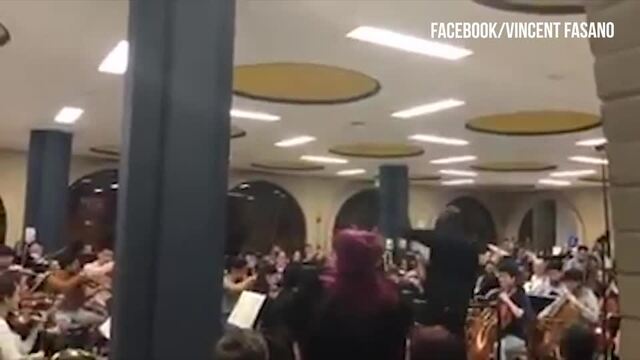 School students organise last minute concert of Tchaikovsky's 5th Symphony before Coronavirus shutdown
ABRSM's research does warn that intermittent broadband connection, poor quality audio from video conferencing software, reduced access to instruments and job insecurity could all pose a challenge for teachers working online.
To help combat this and support the nation's musicians, the arts organisation is now urging the British government to widen 4G access and extend the Self Employment Income Support Scheme.
Other recommendations include encouraging learners to return to schools as soon as it is safe to do so, providing guidance for music groups on how to resume face to face rehearsals, and conducting further research to understand changes in parental attitude towards education during the lockdown.
Nevertheless, teachers seem optimistic for the future, with one saying in the study: "I'm glad this has given me the opportunity to get used to it… I will continue to offer both face to face and online lessons after lockdown."