Classic FM creates the first 7-egg box as chickens lay more eggs to classical music
13 October 2017, 07:00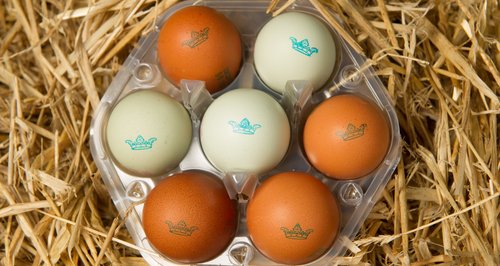 To celebrate World Egg Day, Classic FM has teamed up with Clarence Court Eggs to create the first 7-egg box after an experiment reveals chickens are more productive when listening to classical music.
A two-week trial at New Home Farm in Pembrokeshire found that, on average, the chickens laid one extra egg every week when listening to Classic FM.
To accommodate the extra eggs, Classic FM and Clarence Court Eggs have created the first ever 7-egg box. The 250 limited edition boxes are hexagonal, fully recyclable and biodegradable.
Lynn and Carol Jenkinson, who own and run New Home Farm in Pembrokeshire and supply Clarence Court Eggs, carried out the experiment in their chicken sheds. They played Classic FM to chickens in one shed, and no music to the other chicken sheds. Lo and behold, the chickens listening to classical music produced more Burford Brown eggs as a result.
These results support the University of Bristol's findings that birds listening to classical music produce up to six per cent more eggs.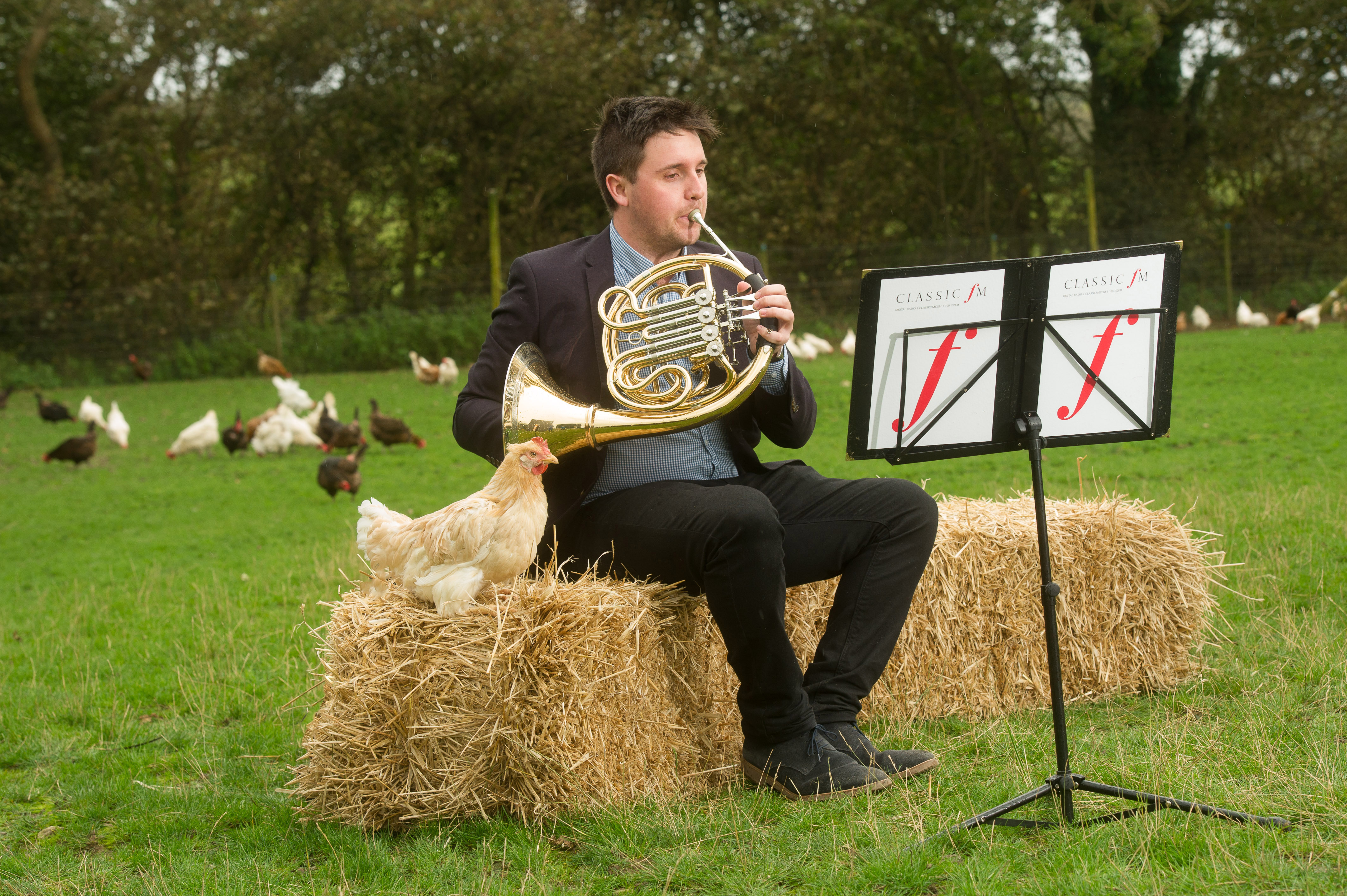 And it's not just birds who love Beethoven; according to research from the University of Leicester, cows listening to the Pastoral Symphony yield on average 1.3 more pints of milk a day than those made to listen to The Beatles' Back in the USSR. It was found that Beethoven's music made them feel more relaxed.
Sam Jackson, Classic FM's Managing Editor, said: "We know that many of our listeners tune into Classic FM to improve their productivity, whether that's while they're revising for exams, in the workplace, at home or when they're out and about. We've seen several academic studies over the years that show animals are also more productive when they're listening to classical music, and we wanted to bring this insight to life in a fun way!
"We're giving hundreds of commuters our limited edition 7-egg boxes at London's Waterloo station this morning and we hope we manage to put a smile on their faces and encourage them to tune in to Classic FM to boost their own productivity."
Adrian Gott, Clarence Court's Managing Director, said: "Our customers love Clarence Court eggs because of their deep golden yolks and superior taste. Perhaps they taste so good because playing the works of world-class musicians to our fabulous birds helps them to produce fabulous free range eggs. That's why we've partnered with Classic FM to produce the first ever seven-holed Clarence Court egg box, and who knows, perhaps we'll make this a permanent product if our customers like it."
Classic FM will be playing homage to the 7-egg box on the More Music Breakfast show with Tim Lihoreau this Friday from 8am. And of course, the playlist will be poultry-themed: expect Beethoven's Egmont Overture, Respighi's Prelude to The Birds and the music score to the animated film Chicken Run.
During the show, the limited-edition 7-egg boxes will be available to the public free of charge at London's Waterloo station.