Chancellor Jeremy Hunt: 'I was thrown out of my school choir! But I'd love to play the violin'
4 November 2023, 09:00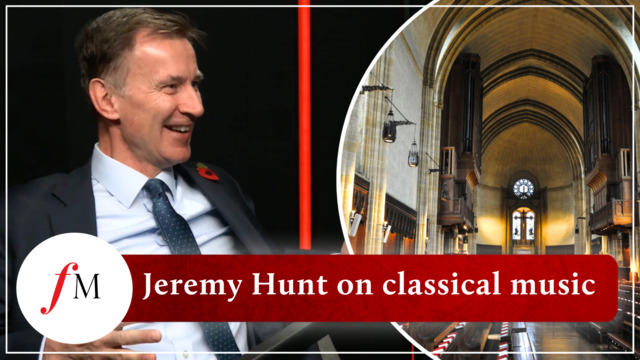 Chancellor Jeremy Hunt: 'I was thrown out of my school choir! But I'd love to play the violin'
The Chancellor of the Exchequer told Classic FM's Moira Stuart that his favourite piece of music as a child was famous Strauss waltz, 'The Beautiful Blue Danube'.
Jeremy Hunt, long-time British politician and the Chancellor of the Exchequer since 2022, spoke on Moira Stuart Meets… on Classic FM about his classical music passions, memories of making music as a child, and now watching his own children grow up playing instruments.
"My mum was very passionate about music," Hunt said of his mother Meriel, who died last year.
"And she gave me a collection of LPs when I was very young which had the 'greatest hits' – a bit like a Hall of Fame, I suppose," he added, referring to the Classic FM annual poll.
"I remember the 'Beautiful Blue Danube' was my favourite when I was probably six or seven."
Hunt also recalled memories of being introduced to classical music at school.
"When I went to boarding school at the age of seven, the music master sat me down and made me listen to the entire cycle of [Wagner's] The Ring, which I have to say I found very, very heavy."
Read more: The free musical instrument scheme Andrew Lloyd Webber wants in every secondary school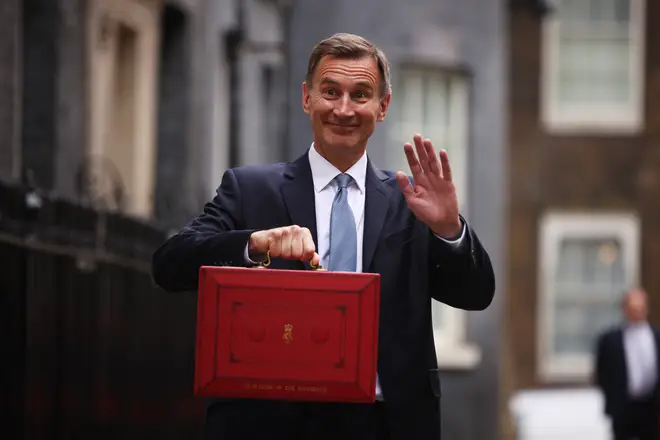 When it came to playing music, the politician tickled the ivories for a few years but has always preferred being a listener.
"I was thrown out of the choir because I couldn't sing in tune," claimed Hunt, who attended the Charterhouse School.
"I battled on to grade three on the piano, but I'm afraid no performing talent at all," he told Moira, who asked: "And if not the piano, what else would you play?"
The violin, Hunt chose after a moment of deliberation. "I've just got the theme music for Schindler's List coming into my mind now as I say that.
"There's something incredibly haunting about the violin, and beautiful, but I know I wouldn't have the talent sadly."
Hunt was appointed Britain's Culture Secretary in 2010 before becoming the nation's longest-serving Health Secretary to date, from 2012 to 2018. During those six years the NHS suffered, in Hunt's own words, "probably the worst ever" NHS winter crisis, alongside the first all-out strikes by medical staff.
Read more: Sir Keir Starmer: 'We have lost sight of the value of music and arts in schools'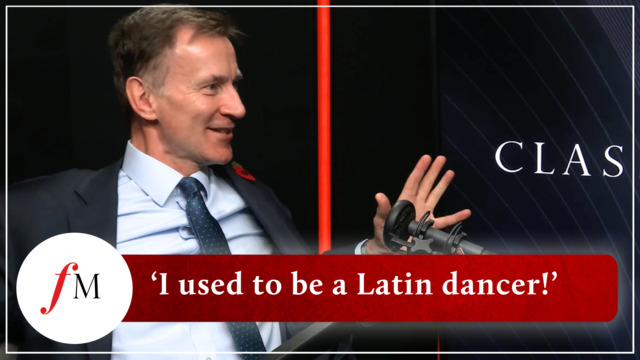 Jeremy Hunt tells Moira Stuart: 'When I was elected MP, I used to be a Latin dancer'
The politician and his wife Lucia are parents to a son and two daughters. "Two of the three are learning musical instruments," he added, "And I hope maybe they can succeed where daddy failed."
But after his career in politics, the 57-year-old said he will go back to the arts.
"I used to be a Latin dancer – with no great skill!" he told Moira.
"But when I was elected as an MP and I was still a young single man, I used to wear a t-shirt under my suit. And when we did the last vote 10 o'clock in the evening, I would then hop into my car and drive to a Lambada club, take off my suit like Superman, and get on the dance floor and…"
"Shake those hips?" Moira asked, to which Hunt laughed, adding: "Shake those hips. Tango is the one dance I've never learned and that's my ambition."
Read more: Gustavo Dudamel: 'The first thing that's cut in education is the arts'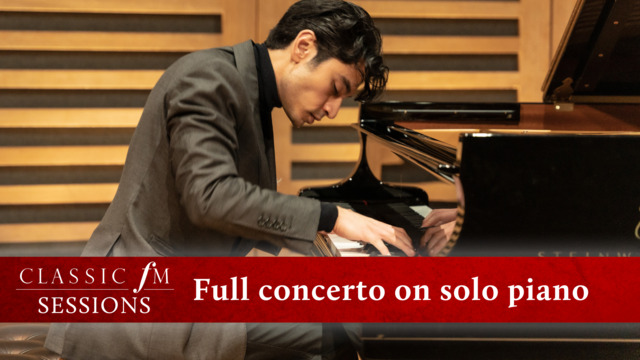 Rachmaninov Piano Concerto No. 2… for solo piano! | Arsha Kaviani
Hunt took his 11-year-old daughter Anna to her first ever classical music concert in October – Classic FM Live at the Royal Albert Hall, where they saw the rising star British-Iranian pianist, Arsha Kaviani, play Rachmaninov's Piano Concerto No.2.
"She was a little bit fidgety," Hunt said. "But for [Kaviani's performance] she was transfixed."
At the end of a long day at Westminster, Hunt added, "Classic FM is what keeps me calm.
"I think I can say I am one of your longest-serving listeners ever. I remember when Classic FM was founded, and the station was so strapped for cash that you used to broadcast from furniture showrooms, something you wouldn't do now!
"And I've been with you right the way through and it is the calming influence on my life. So, thank you."
Listen to Moira Stuart Meets... Jeremy Hunt on Sunday 5 November, from 9pm-10pm after Pet Classics on Classic FM.