No-deal Brexit: British musicians travelling to the EU face £1,000 bill and more red tape
16 August 2019, 12:55 | Updated: 19 August 2019, 09:33
The Incorporated Society of Musicians has called on the government to cover additional costs that musicians will incur in the event of a no-deal Brexit.
The Incorporated Society of Musicians (ISM) is calling for the government to cover any costs musicians will be faced with, in the event of a no-deal Brexit.
Addressing predictions of rising costs incurred when travelling to what will be 'EU27' (EU countries minus the UK) for work, the ISM warns that a no-deal Brexit could cause major disruption to the UK's music industry, which currently contributes £4.5 billion to the UK economy, according the ISM.
The impact of a 'no-deal' on the freedom of movement from the UK to EU countries is of particular concern and will be felt most by low-income freelance musicians according to the ISM's Brexit report findings.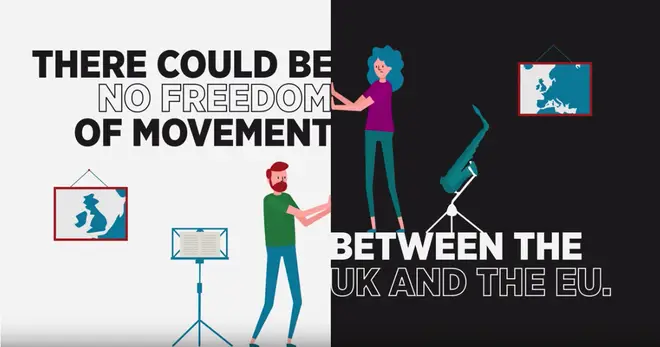 "The ISM has calculated that musicians who travel to the EU27 and carry an instrument will incur additional costs of up to £1,000 per year in a no-deal Brexit," the society has said in a statement.
This is due to musicians having to purchase "carnets", which are temporary international customs documents that are needed for the movement of instruments and equipment outside the UK on a temporary basis.
The documents cost around £500-700 according to ISM, and they are not required for movement of goods between the UK and European countries while the UK is still a member of the EU.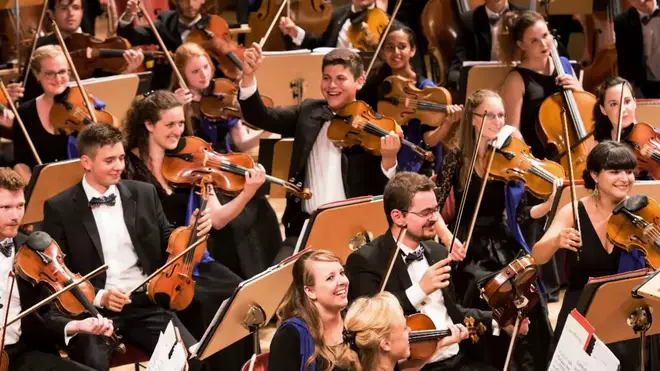 Violinist Tasmin Little says: "A musician's life is based around travel therefore ease of movement is an essential requirement. Any country that values a rich cultural and musical life understands that diversity is only possible if musical communities remain international; and this can only happen if there is absolute freedom to travel, both with regard to planned tours as well as last-minute engagements.
"It is as essential for musicians from the UK to travel abroad with ease, as it is for artists from outside the UK to enter the country to work.
"The amount of red tape is increasing to an enormous proportion, and this is beginning to have a major negative impact on musicians, both in terms of time spent as well as cost involved.
"We call upon the government to understand these issues, ease these difficulties and enable us to continue to give our best and do our jobs without hindrance and excessive extra costs."
ISM's president, Dr Jeremy Huw Williams, added: "As revealed in the ISM's report, Impact of Brexit on musicians, a large proportion of musicians' earnings comes from working within the EU. Therefore in the event of a no-deal Brexit there will be significant uncertainty over the terms under which musicians would be subject to when travelling to the EU for work."
The ISM has launched a campaign highlighting these concerns and urging the government to address these costs should a no-deal Brexit go ahead.
The society has highlighted further potential costs in the face of a threatened 'no-deal', including those around private medical insurance, musical instrument certificates and international driving permits (not currently required for EU members).
Click here to read the ISM's report on the impact of Brexit on music and watch the campaign video above.