These are the best musical April Fools of 2019
1 April 2019, 15:43 | Updated: 27 April 2021, 11:30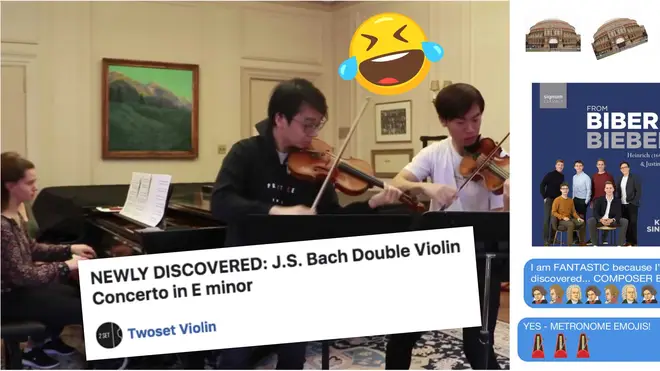 From an ambitious renovation at the Royal Albert Hall to a … surprising new album from The King's Singers
1 The Royal Albert Hall to be rotated by 180 degrees
In a straight-faced news article on the Royal Albert Hall website, the team announced 'The Great Rotation': "The works will see the Hall rotated 180° and form part of the venue's extensive 20-year development plan, which seeks to make the venue more accessible whilst ensuring the building itself is ready for the next 150 years."
Among the other reasons given for the renovation was 'building hayfever'. And if that didn't give the game away, perhaps this quote from one 'Martina Smarch' from the architects might have done:
"Buildings like this simply weren't meant to stay in the same place for hundreds of years. It's about time we just got this whole process over and done with in as simple a way as possible"
Nice work.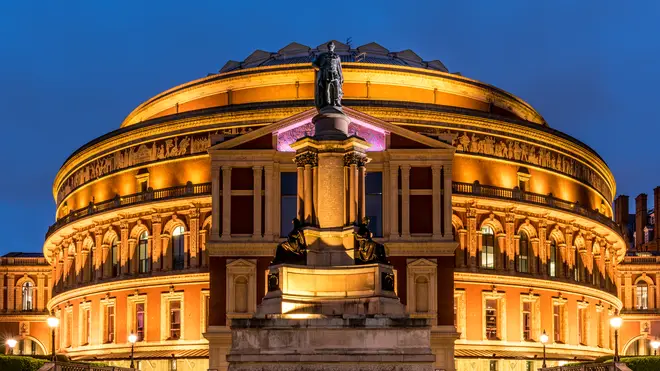 2 The King's Singers: Biber to Bieber
We're actually quite disappointed this one isn't going to come to fruition: an album of music spanning both the Baroque composer Heinrich Biber and… pop star Justin Bieber.
It's too late to say you're sorry now, guys.
3 Apple to create a new line of emojis for music fans
We were quite proud of our own April Fool this year – we mocked up some music-themed emojis (including mini portraits of Beethoven and Mozart) and even created a fictional quote from Apple:
"We are proud to be honouring the legacy of these great composers, and to support the thriving world of classical music.
"This new set of emojis is the perfect way to reach out to the younger generation, and put the need to practise their instruments at the front of their minds."
It's not a bad idea, Apple… just saying.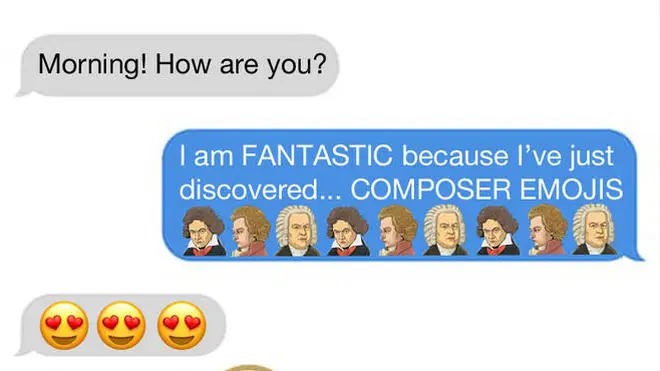 4 St Pancras International to unveil UK's first public drum kit
Public pianos have become a fixture in the country's train stations – but St Pancras pulled our leg this morning with this… rather louder announcement.
We're excited to announce that St. Pancras will soon launch London's first public drum kit.

We've always had a unique link with music, and with 2 pianos and a free jukebox we thought we needed to add to our musical repertoire. Launch date to be announced... #StPancrasDrums pic.twitter.com/PYJwhXHIe1

— St Pancras International (@StPancrasInt) April 1, 2019
5 A flute that automatically uploads your performance to YouTube
Flute maker William S. Haynes recruited the LSO's principal flute, Gareth Davies, to lend credibility to their announcement of a flute with an inbuilt USB port.
The new model is called a 'Wireless Tonal Fabricator' (or WTF, for short. Ahem) and it's incredibly handy for uploading your performance straight to YouTube. Or at least it would be, if it were a real thing.
Always at the forefront of technology and innovation - Haynes have partnered with Gareth Davies (@Flutelicious), the Principal Flute of the @londonsymphony Orchestra to bring you the most exciting and ingenious piece of "Flute Tech" of its generation! Feel free to RT! pic.twitter.com/iphAZATA2M

— Wm. S. Haynes Co. (@HaynesFlutes) April 1, 2019
6 Twoset Violin perform a newly discovered work by J.S. Bach
Australian music and comedy duo Twoset went the extra mile with their April Fool this morning. In a video posted early this morning, they announced that a musicologist called Müller Schmitz had approached them with a newly discovered Double Violin Concerto by Bach.
They posted the sheet music, saying: "The restoration of the work was created from surviving manuscripts under the bed of Bach's second wife, Anna Magdalena Bach, in their former estate in Leipzig. According to notes on the title page of the manuscript, it is believed that their cat was the dedicatee, to whom the concerto was dedicated."
If you looked closely at the music, you'd see this credit under Bach's name: 'Jordon He lol happy april fools'
7 Minnesota Orchestra to tour to Antartica
The musicians of the Minnesota Orchestra are probably pleased this one is an April Fool. According to an article on the orchestra's website, the 'AntOrchestra Winterfest' was set to include 'a 90-minute outdoor performance at the summit of Mount Vinson' during which the orchestra would perform the soundtrack to the 2005 film March of the Penguins.