New Releases: Beethoven Piano Concertos; Vaughan Williams Orchestral Works
7 October 2019, 10:00 | Updated: 7 October 2019, 10:01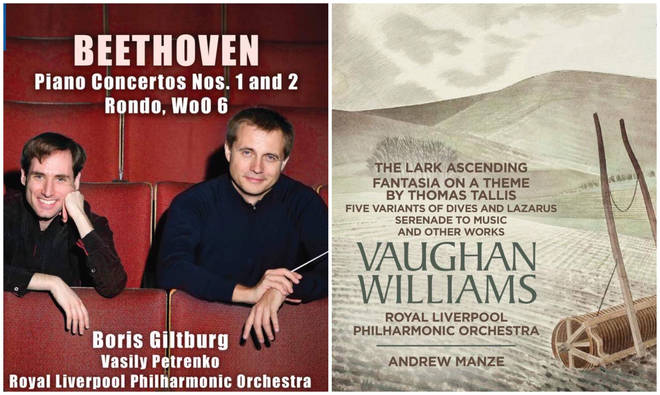 Throughout the week Classic FM's presenters bring you the best new recordings, including world exclusives and premiere broadcasts of latest releases.

John Suchet plays a track from his featured Album of the Week at 10.15am every weekday.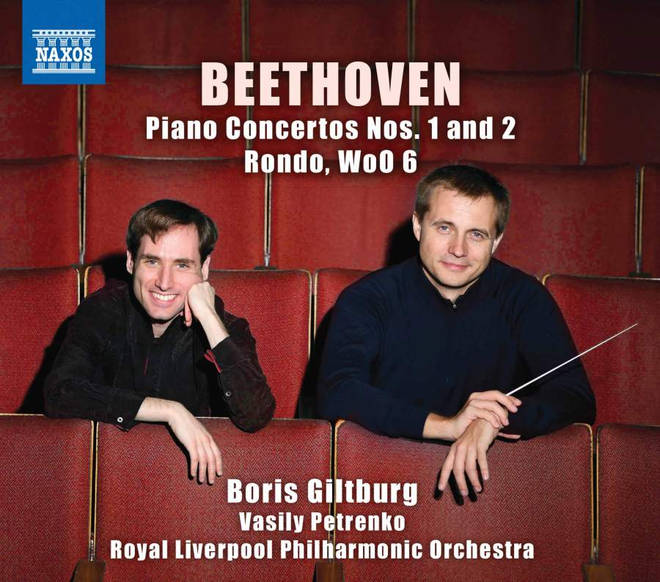 Beethoven Piano Concertos Nos. 1 & 2
Naxos
In this latest release, Boris Giltburg and Vasily Petrenko come together with the Royal Liverpool Philharmonic Orchestra.
The internationally renowned pianist and conductor bring their talents and energy to Beethoven's first two piano concertos, which were composed within the composer's early period.
Interestingly, when Beethoven premiered his Piano Concerto No.1 in Prague, the audience reacted well but with surprise, despite its relative conservatism – so even in this earlier period, the composer was already beginning a musical revolution.
Giltburg will complete his recording cycle of Beethoven Piano Concertos alongside his Beethoven Sonatas journey, in 2020 to mark the 250th anniversary of the composer's birth.
Vol. 2 is due for release in May 2020, and Vol. 3 in October 2020.

John Brunning plays a track from his featured Drive Discovery at 6.20pm every weekday.
Vaughan Williams: The Lark Ascending & Fantasia on a Theme By Thomas Tallis
Onyx
Andrew Manze and the Royal Liverpool Philharmonic Orchestra are back with a new release, following their highly successful cycle of Vaughan Williams' nine symphonies.
As a conductor who's recognised by many classical music fans as a Baroque instrumentalist, Manze has been on quite a journey with his acclaimed Vaughan Williams cycle, which drew to a close in May.
"Reviewers and concert-goers cannot know what my musical roots were before I 'turned' baroque. As a fourteen year old, I played in VW's Tallis Fantasia as a member of the Bedfordshire Youth Orchestra," he told Presto Classical.
"Hugely enjoyable and important to my development as a thinking musician though it has been, my baroque career might be seen as a detour from my first love, nineteenth- and twentieth-century orchestral music."
Manze leads the orchestra in this latest album which offers a selection of Vaughan Williams' most popular shorter pieces, including Fantasia on a Theme by Thomas Tallis, Fantasia on Greensleeves, The Lark Ascending and The Five Variants of Dives and Lazarus.