Australian government axes federal arts department, leaving institutions 'gobsmacked'
6 December 2019, 12:10 | Updated: 6 December 2019, 12:22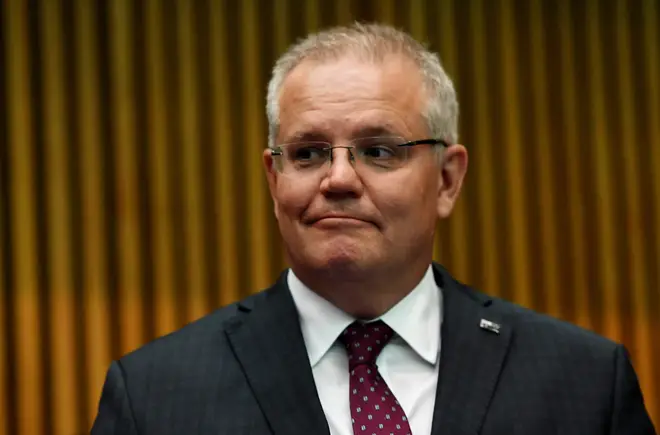 Australian Prime Minister, Scott Morrison, has announced that arts will come under a new 'Department of Infrastructure, Transport, Regional Development and Communications'.
The Australian Government has announced that it's axing the current Federal Government Department of Communications and the Arts.
Rather worryingly, the arts are set to come under the new umbrella 'Department of Infrastructure, Transport, Regional Development and Communications' – which you'll notice doesn't even have 'arts' in the title.
On Thursday (5 December), Prime Minister Scott Morrison announced an overhaul of public services at Federal level, with cuts to the number of governmental departments from 18 to 14, effective from February 2020.
Read more: Elton John: 'It's tragic that music is being taken out of schools' >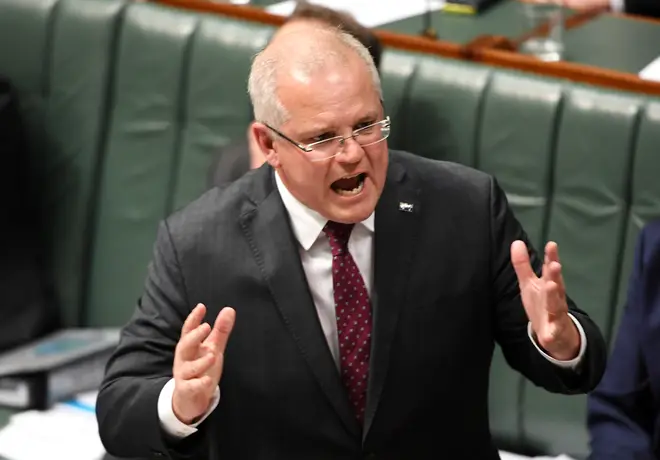 The news has shocked arts institutions and the wider arts community in Australia, as it's unclear where arts will now be given attention in the Federal Government structure.
Executive Director of the National Association for the Visual Arts Esther Anatolitis has described the decision as "a massive backwards step culturally for Australia".
"The arts industry over the past few years has been in absolute shock at industry disruption caused by unplanned, unannounced changes to arts policy and funding," Anatolitis told SBS News.
"The federal government seems intent on the disruption and contraction of the arts industry instead of its flourishing and its growth."
Describing herself as "gobsmacked" by the news, the Executive Director continues:
"Deliberate choices have been made – value choices, ideological choices. Someone has made the choice to devalue a $111.7 billion [a year] industry.
"We would expect government at the highest level to reflect what makes us who we are and where we see our future as Australians. That makes this step of removing the name of the arts ministry a massive backwards step culturally for Australia."
She also wrote for The Guardian that "Lumping the arts portfolio in with infrastructure is retrograde and unimaginative".
We're putting the needs of Australians at the centre of Government, ensuring access to simple & reliable services. That's why I've announced major changes to the Public Service today, including reducing the number of government departments from 18 to 14. https://t.co/irWtWnd2VN

— Scott Morrison (@ScottMorrisonMP) December 5, 2019
Scott Morrison released a statement related to the decision that reads:
"Having fewer departments will allow us to bust bureaucratic congestion, improve decision-making and ultimately deliver better services for the Australian people".
And in a press conference, the Prime Minister said in the "area of communications, [we'll get] a strong synergy between what's happening in communications policies, communications, infrastructure delivery and regional Australia".
Which of course doesn't mention the arts at all.
People have taken to Twitter questioning the federal government's decision:
Australia is defined by its art be it music, literature, film or those beautiful finger paintings Joel does. Today there are fears for the future of all of that, after a major Morrison government shakeup. pic.twitter.com/2BGHuMiobD

— The Project (@theprojecttv) December 6, 2019
Because when I think of Arts, I think of transport, city and regional development, infrastructure and communications.

— Squee Hammer (@SqueeHam) December 5, 2019
What does Communications & the Arts have to do with Transport & Infrastructure, Scooter?

— M.R. Cullen (@MikeCullen73) December 5, 2019
@ScottMorrisonMP Australia without the arts is just a blank sheet - is this really your vision for the nation? Arts funding should be increased not cut, ALL the studies prove the benefits to us all, economically, sociallly, and physically. Honestly, where is your head at? pic.twitter.com/qjpHVVI8a3

— Monski Mouse (@MonskiMouse) December 5, 2019
The current Australian Government Department of Communications and the Arts professes to "provide an environment in which all Australians can access and benefit from communications services, creative experiences and culture."
At State Government level, Australia has dedicated arts ministers in the states of New South Wales (NSW), Western Australia (WA) and the Australian Capital Territory (ACT).
Tasmania has an Arts Minister who is also Minister for Building and Construction, Minister for Corrections, Minister for Justice and Minister for Racing all at the same time.
Queensland's arts come under the Minister for Environment and the Great Barrier Reef, Minister for Science, and Minister for the Arts umbrella – while Victoria (VIC), South Australia (SA) and the Northern Territory (NT) don't seem to have arts ministers at all (there's an umbrella Minister for Tourism, Sport and Culture role in NT).
The UK Government currently has a Department for Digital, Culture, Media & Sport.
Australia has many world-class orchestras and arts organisations – including the Australian Chamber Orchestra, Sydney Symphony Orchestra, Opera Australia – and annual arts events featuring classical music, including Sydney Festival, Perth International Arts Festival and the Australian Festival of Chamber Music in Queensland.