Audience member at Beethoven symphony concert tests positive for coronavirus
9 March 2020, 15:12 | Updated: 17 March 2020, 12:06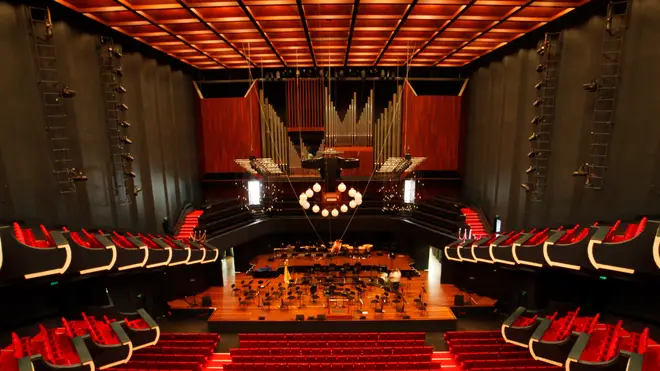 The infected patient had visited Perth Concert Hall with 1,500 others to enjoy a live performance of Beethoven, but is now in recovery after being diagnosed with coronavirus.
An audience member has tested positive for COVID-19 after attending a Beethoven symphony concert last Saturday.
The classical music lover, who is in her 70s, had visited Perth Concert Hall with 1,500 others to see the West Australian Symphony Orchestra perform at the 'Absolute Beethoven' event, led by guest conductor Ludovic Morlot – but after enjoying a recital of the late composer's Symphony No 7, the woman later arranged for testing after experiencing coronavirus symptoms.
Upon receiving the news, the orchestra released the following statement: 'On Sunday 8 March we received notification from the Metropolitan Communicable Disease Control (under the Government of Western Australia, North Metropolitan Health Service) that one patron attending WASO's Absolute Beethoven – Saturday 7 March at Perth Concert Hall has been diagnosed with COVID-19.
"The authorities have informed us that this is a 'low-risk' case for other patrons and staff. We have provided advice to all attendees, artists, contractors and staff at the concert on what they should do if they develop symptoms.
"Our thoughts are with the patron and their family as they work through this difficult time. The safety of our staff, artists and patrons is always our priority and we are working closely with the MCDC to provide support to all of our patrons, people and clients."
Read more: Celebrated Australian composer Brett Dean diagnosed with coronavirus >
According to a statement shared online by Western Australia's Department of Health, "a woman in her 70s from Perth's western suburbs, who returned from travelling to Cuba and the UK on a direct flight from London Heathrow, returned a positive test for COVID-19 overnight. She arrived back in Perth at 12:30pm Thursday 5 March on Qantas flight QF 10."
Although the case is low-risk, WA's Chief Health Officer, Dr Andrew Robertson, confirmed the Department of Health is now working closely with the airline and Australian Border Force to notify passengers on the Qantas flight, as well as other audience members who may have been in contact with the woman at Perth Concert Hall.
However, Dr Robertson would like to remind those undergoing testing to self-isolate until they have received their results.
He added: "Unless you have travelled overseas and have flu-like symptoms, such as cough and/or fever, you do not need to seek medical attention. We are urging people to leave doctor and hospital appointments for those who really need them."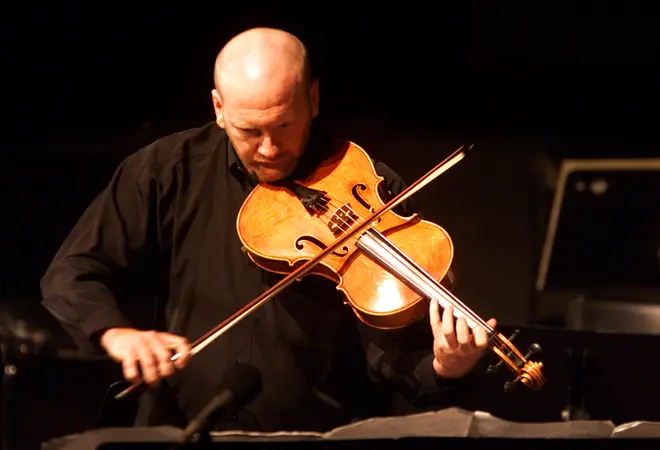 The news of the infected patient comes just as Australian composer Brett Dean is in recovery following his diagnosis of the disease, causing him to cancel his performance with the Adelaide Symphony Orchestra.
He recently shared a message from his isolation unit at Royal Adelaide Hospital: "Whilst the only contact I have is with hospital staff, they bring with them wonderful warmth and good humour and are providing excellent care, for which I am extremely grateful.
"I also wish to thank all the kind and generous colleagues who assisted me at the Taiwan Philharmonic (NSO), the Adelaide Festival and the Adelaide Symphony Orchestra. It is my greatest wish that you all remain healthy, and I hope too to regain my complete health soon."
Meanwhile, WASO has told concert-goers that all events at Perth Concert Hall will go ahead as planned: "Rest assured the venue has been fully cleaned in line with Government guidelines and we will be back on stage this week Thursday, Friday and Saturday."
Voting is currently open for the Classic FM Hall of Fame 2020 – click here to tell us what your three all-time favourite classical pieces are, and you could win £1,000!