Andrew Marr joins Classic FM to host new Sunday morning programme
4 January 2023, 09:23 | Updated: 4 January 2023, 14:56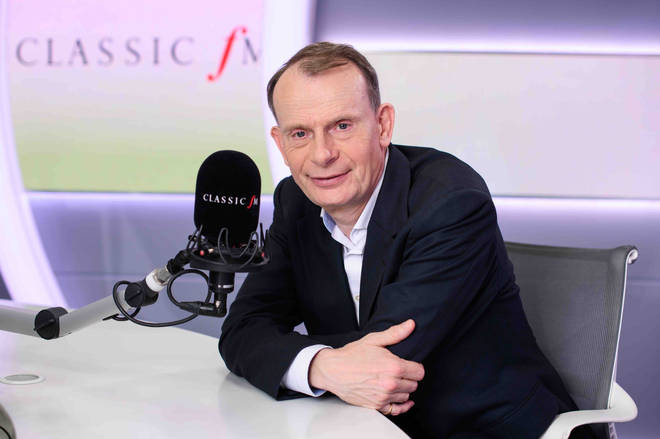 Much-loved broadcaster Andrew Marr will present a new Sunday morning programme filled with the finest classical music recordings and new discoveries.
Andrew Marr is joining Classic FM to present a new Sunday morning programme, 10am–1pm, starting on 8 January.
One of the nation's most respected broadcasters, Andrew will bring his trademark vivid style along with his passion for classical music, to the three-hour programme.
In a shift from his usual world of news and politics, we'll hear Andrew in a different guise, as he plays the perfect selection of carefully curated music suited to the time of the week.
Every Sunday morning, Andrew will pick out the finest recordings of classical favourites alongside new discoveries, celebrating a great range of orchestras and ensembles, hearing from listeners, and also including a cultural highlight happening in the UK that week.
Read more: John Suchet awarded OBE in New Year Honours alongside leading music figures
Andrew Marr said: "I am thrilled to be joining Classic FM, and rather pleased too to be back on-air on a Sunday morning.
"As a long-time listener, and lifelong music lover I will be sharing my particular favourites and looking forward to building a relationship with one of the most loyal and diverse audiences in the country."
Philip Noyce, Classic FM's Managing Editor, said: "Andrew is an outstanding broadcaster and communicator who shares our vision to present the greatest classical music in a way that anyone and everyone can appreciate.
"Now an established part of the Global family through his agenda-setting programme on LBC and Global Player, we are thrilled to welcome him to Classic FM and know that our listeners will thoroughly enjoy hearing him every Sunday."
Listen to Andrew Marr on Classic FM, Sundays 10am-1pm with Viking – on your radio, smart speaker or on Global Player.