The world is getting accordion and percussion emojis in 2020
30 January 2020, 16:14 | Updated: 18 February 2020, 16:50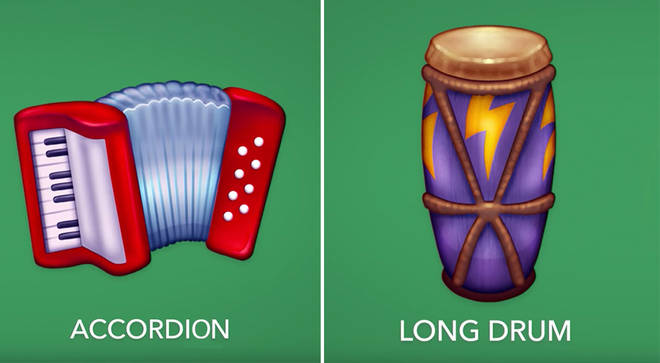 Musicians around the world are in for a treat, as a set of emojis coming in 2020 includes two new instruments.
Smartphone users will soon have access to two new musical instrument emojis.
An accordion and a long drum are included in a new set of 117 emojis, which will be available on iPhone, iPad, Mac, Android and other devices later this year.
Also included in the set are a gender-neutral Santa, a man in a wedding dress and a woman in a tuxedo, as well as a transgender pride flag.
The new characters and images have all been approved by Unicode Consortium, following calls to make the emoji keyboard more inclusive.
Last year when Apple launched its new banjo emoji, we requested that a trombone, flute, cello and organ be added to the keyboard. (Like, seriously, with Lizzo doing her stuff, why don't we have a flute emoji??)
We won't pretend we aren't a bit disappointed that our requests have been overlooked, but that's OK.
For now, we'll celebrate the new emojis we did get with this fabulous accordion explainer from Latvian-born musician, Ksenija Sidorova...
For more videos like this, go to Classic FM's Discover Instruments series on YouTube.