Why has Vienna Opera only just staged an opera by a female composer?
10 December 2019, 11:46 | Updated: 10 December 2019, 13:00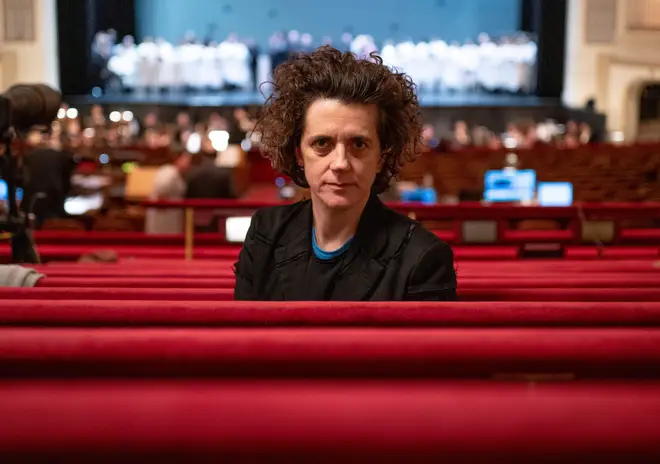 After 150 years, Olga Neuwirth is representing female composers on Vienna Opera's stage for the first time ever – we explore why this historic day didn't happen sooner.
Vienna State Opera made news this weekend (Sunday 8 December) for staging an opera composed by a woman for the very first time.
Austrian composer Olga Neuwirth's Orlando is running until Friday 20 December, with mezzo-soprano Kate Lindsey in the title role, and costumes by Comme des Garçons' Rei Kawakubo.
It's the first opera by a woman to ever be seen on Vienna Opera's hallowed stage.
"I really want to shake up this old-fashioned, beautiful, wonderful place a bit," said Neuwirth, speaking to The Guardian. "I don't know if this rather conservative audience, who want to hear the same repertoire over and over again, will be open for the queer journey of Orlando and my music."
Read more: 12 of the best opera venues around the world >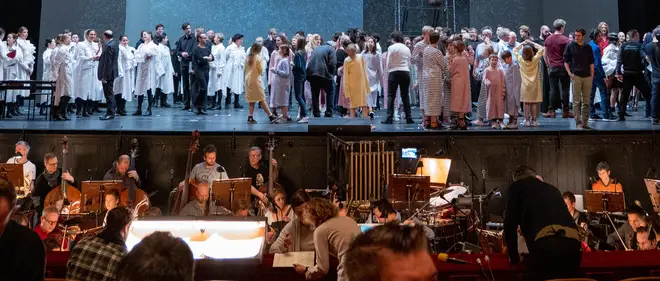 Neuwirth's Orlando is based on Virginia Woolf's 1928 gender-defying, time-travelling novel of the same name.
The eponymous character is a poet who changes biological sex from male to female, and transcends time by somehow living during both the first Elizabethan age and the Roaring Twenties.
But in her opera, Neuwirth brings her female Orlando forward as far as the present day.
World Opera Day | Orlando rehearsal start
You'd be forgiven for forgetting it's 2019 and not 1919, reading about this "historic day" for Vienna Opera.
Especially when you consider the Met in New York staged its first opera by a woman as far back as 1903 – Der Wald by Ethel Smyth debuted at the Met at the turn of the century.
And (if you really want to make a point), the Villa del Poggio Imperiale in Florence staged its first opera by a female composer in 1625 – La liberazione di Ruggiero by Francesca Caccini.
Moya Henderson was Opera Australia's Resident Composer during the company's first season in 1973 at the then newly-opened Sydney Opera House, and her opera Lindy premiered at the Opera House in 2002.
And the 287-year-old Royal Opera House in Covent Garden staged Unsuk Chin's Alice in Wonderland in 2007.
So, is Vienna Opera just particularly old-fashioned? Or do programming constraints mean that opera composed by the males is prioritised by necessity, simply because there are a greater number of works written by men in the canon?
Read more: Why is nobody performing operas by female composers? >
Orlando | First piano rehearsal on stage
There are numerous brilliant operas written by women – from the aforementioned La liberazione di Ruggiero by Francesca Caccini and Unsuk Chin's acclaimed Alice in Wonderland, to Judith Weir's The Vanishing Bridegroom and Kaija Saariaho's L'Amour de loin, which was staged at the Met in 2016 (only the second ever opera by a woman to be put on by the Met, incidentally).
But for many, the very word "opera" evokes either Mozart and his da Ponte operas – Figaro, Don Giovanni, etc – or the golden age of 19th-century Italian opera fronted by Puccini, Verdi, Rossini et al.
Or, well – Wagner.
The 18th and 19th centuries aren't exactly known for strong representation of female composers, especially not in opera.
Princess Amalie of Saxony, a student of Weber's, was a fairly prodigious early Romantic composer including of operas, but the number of her works (she is known to have composed around a dozen) doesn't stand up against the list of those published by, Mozart, say.
Slightly later there was of course the prodigious composer-slash-suffragette Dame Ethel Smyth who wrote the early 20th-century opera, The Wreckers, but not many other female opera composers instantly spring to mind.
And the previous centuries weren't marked by strong female representation in composition – in opera and otherwise – either.
So that means a lot of the incredible operas by women are relatively modern. And, as our Orlando composer, Neuwirth, has already pointed out, not all European opera audiences are known for adventurous taste. They tend to be conservative and like hearing what they know (don't we all?).
While works by Chin, Saariaho, Weir and the like are occasionally programmed, it's difficult to find space for them alongside the established operatic canon.
Going back to Vienna as an example, Vienna State Opera operates on a repertory system, which means that the company presents short runs of lots of works, but still there aren't many modern ones in there.
Furthermore, the company was under the illustrious hand of Gustav Mahler for ten years from the end of the 19th century, and likely owing to his own personal taste, it happened to really settle into performances of brilliant – but very male – established opera favourites such as works by Wagner, Mozart, Beethoven, Strauss, Gluck (the list of well-known composers staged during Mahler's tenure goes on).
And this no doubt set a precedent and reputation for Vienna to follow.
There's hope, though. Another famous stage finally debuting opera by a female composer can only be a move in the right direction.
And while we can't turn back time, and change the dominance of male composers on the opera stages of the past, we're lucky that we're increasingly seeing women writing some of the most exciting music around.
It's just that historic moments are perhaps still needed to get as much of this music heard as possible.
Orlando takes place until Friday 20 December at Vienna State Opera. Click here to find out more.