Hercules: Disney to release live-action remake of iconic musical movie
1 May 2020, 14:59 | Updated: 1 May 2020, 15:01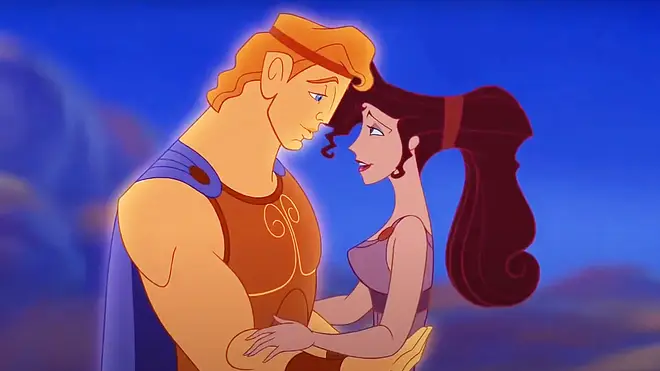 Nineties kids get ready as Disney's very own 'Zero to Hero' returns to our screens once again...
It has been announced today that Disney Studios will be releasing a live-action remake of its popular 1997 animated movie, Hercules.
in the original (and rather witty) fantasy film, we follow the adventures of Hercules, the son of legendary Greek god, Zeus, along with many other extraordinary characters from Greek mythology.
When Hercules is snatched as a baby by Hades, he is forced to live among mortals as half-man, half-god – but upon becoming a teenager, he must prove himself worthy on Earth before he is able to live with the gods again on Mount Olympus.
And thanks to Academy Award-winning composer, Alan Menken, and American musical theatre lyricist, David Zippel, his escapades are all set to one of the catchiest film soundtracks ever written.
From gospel classic, 'Zero to Hero', and ultimate Disney power ballad, 'Go the Distance', to Megara's dramatic solo for 'I Won't Say (I'm in Love)', it's fair to say that our childhoods wouldn't have been the same without the film's epic music.
Now, the hilarious tale returns and is expected to feature musical favourites from the original movie as well as new songs being added.
Read more: Can you guess the Disney song from the emojis? >
Hercules - Official Trailer 1997 [HD]
The script for the live-action remake will be written by Dave Callaham, who is best known for launching the Expendables franchise, Spider-Man: Into the Spider-Verse and Marvel's upcoming release, Schang-chi and the Legend of the Ten Rings.
Filmmakers Joe and Anthony Russo are set to produce – and with several hits already under their belt (Infinity War, Avengers: Endgame), we can't wait to see the end result.
Although the cast is still to be announced, after pop singer Ariana Grande recently performed 'I Won't Say I'm in Love' on American TV special, The Disney Family Singalong, an online petition on Change.org for her to play Megara has gone viral and already received over 14,000 signatures.
Meanwhile, other fans are campaigning for Danny DeVito (who was previously cast in the voice of humorous half-man, half-goat, and trainer of heroes, Philocetes) to appear in the movie:
Other live-action remakes from Disney Studios include The Jungle Book, Beauty and the Beast and The Lion King, while the release date for Mulan has been postponed to July due to the coronavirus pandemic.
The release date for Hercules is still to be announced.