Pavarotti's wife Nicoletta Mantovani: 'Luciano had a deep love for all human beings'
12 July 2019, 09:10 | Updated: 12 July 2019, 10:17
From daily routines and pre-concert rituals to Pavarotti's relentlessly positive spirit, we hear first-hand about the man behind the music.
Pavarotti is remembered as one of the greatest tenors of our time. But what about the man behind the music?
In the video above, Pavarotti's widow, Nicoletta Mantovani, speaks exclusively to Classic FM about the 'king of the high Cs', and what he was like day-to-day.
What was it like living with Pavarotti?
"Three things that most people don't know about Luciano", Mantovani begins, "is first of all the deep love he had for people – for all human beings."
Mantovani is the second wife of Luciano Pavarotti. They got married in 2003, three years after Pavarotti's first marriage, to Adua Veroni, had ended.
"He was really open hearted and really gave himself to the audience; to the public that loved him. And I think that love is still there, circling", she says.
The immense joy Pavarotti got from meeting and spending time with people really comes across in Ron Howard's documentary, Pavarotti, which is out in the UK on Monday (15 July). And the tenor's generosity does too. A scene where Pavarotti's penchant for feeding guests and fellow artists with generous dollops of homemade pasta has particularly stuck with us.
Read more: Pavarotti in private – a collection of rare photos of the opera star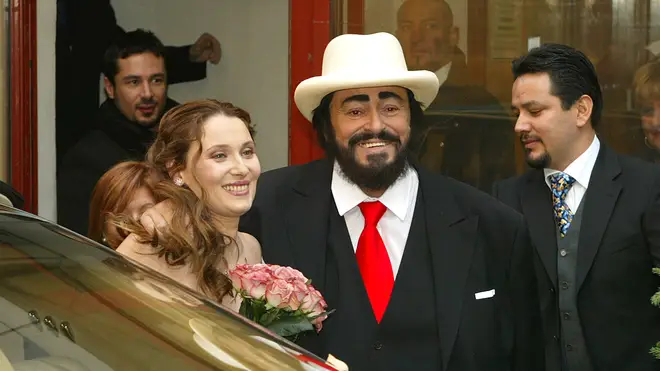 What did Pavarotti do in his downtime?
"The other thing people may not know is he loved painting and that he was a great painter", Mantovani says.
We love this. And especially love picturing Pavarotti at the easel, brush in hand and big grin – something you get to see in Howard's film.
"There are beautiful paintings that he did that we showcase in the museum that we opened up dedicated to him in Modena in Italy."
Did Pavarotti sing in the shower?
Alas, the answer is no.
"He always tried to save his voice for the performance," Mantovani tells us. "For him, singing was really serious and something he dedicated his life to."
Read more: Pavarotti – Ron Howard describes the great operatic tenor as 'boyish'
Mantovani describes Pavarotti's approach to his operatic career as a "devotion" rather than a "training", which is a beautiful and profound distinction.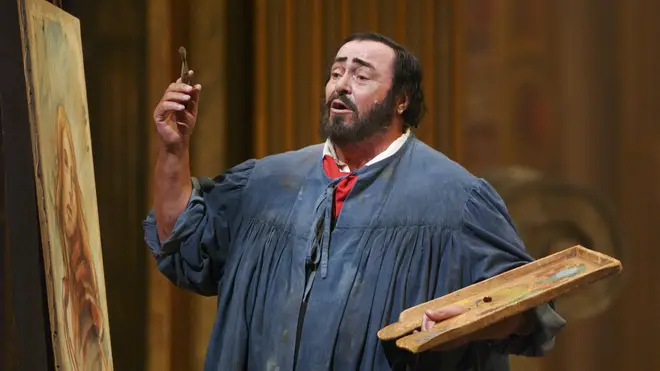 What was Pavarotti's pre-show ritual?
"He only wanted to eat white rice before a performance to keep the stomach ready and the chest open for a performance," Mantovani reveals.
He also drank coffee, and had a special tea he liked to drink, to keep his voice clear.
We can't help thinking "if it works for Pavarotti, it works for us"... Seems like a pretty good motto to live by.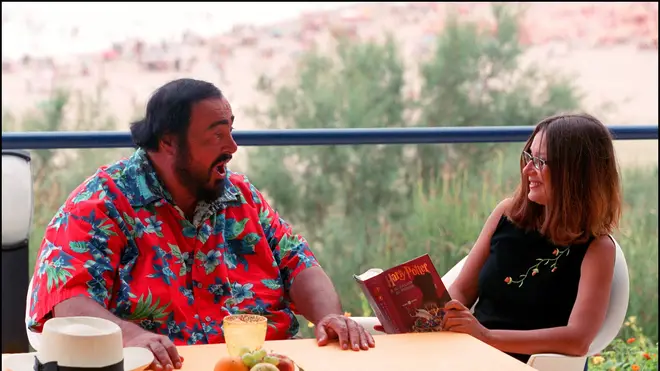 Who was Nicoletta Mantovani?
Nicoletta Mantovani was born in 1969 and was Pavarotti's personal assistant when she and Pavarotti started a relationship.
By 1996, news of their pairing was widely known and they married in December 2003. Before they were married, Mantovani and Pavarotti had a daughter together named Alice. They sadly lost their second child, a son and Alice's twin, named Riccardo.
What is Ron Howard's film 'Pavarotti' about?
Ron Howard's Pavarotti biopic tells the story of the great tenor's life and career, from the origins of his singing, through to the height of his stardom, taking in Pavarotti & Friends concerts and his performances with The Three Tenors along the way.
"This film represents Luciano in a very special way because it's a journey through his career but also a journey through his soul," Mantovani says.
Read more: Pavarotti once acted in a film and it's so bad… it's good
"Through his way to face life, to face the beautiful things he received, but also to face the difficult the moments.
"It's like a full deep emotion that goes inside your heart and takes out all the feelings inside – that can be beautiful, happiness – and he's able to take put the pain inside."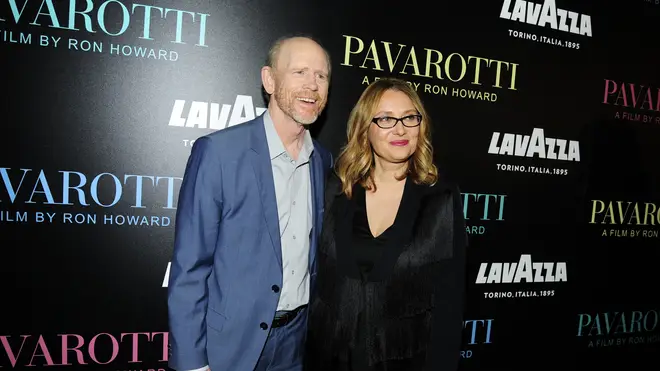 Which stars did Pavarotti sing with?
Pavarotti believed great music was great music, and he didn't think opera had to be shut off or elitist. His capacity for sharing the joy of music saw him perform with the likes Elton John, André Bocelli and Bono (watch below) at his Pavarotti & Friends concerts.
The concerts also saw him singing with soul legend, James Brown, and hosting Bob Geldoff, Sting, Mike Oldfield, Céline Dion and the Eurythmics... there are actually too many to list, but a glance at the back of a Pavarotti & Friends 'Best of' CD compilation is a wonderful illustration of just how many artists he was able to reach out to and perform with.
When Pavarotti, Plácido Domingo and José Cerreras' performance of Puccini's indomitable 'Nessun dorma' was aired to the 1.4 Billion people watching the 1990 World Cup, it became one of the best known songs (let alone opera arias) in the world. This wonderful trio would of course go on to be The Three Tenors.
Read more: 'Pavarotti' movie 2019: everything you need to know about Ron Howard's documentary
Ron Howard's Pavarotti is out in cinemas nationwide on Monday 15 July.