Pavarotti once acted in a film and it's so bad… it's good
24 May 2019, 16:09
Pavarotti's only feature film, 'Yes, Giorgio', is something very, very special. Watch the trailer above.
Luciano Pavarotti plays the fictional Italian tenor Giorgio Fini in Yes, Giorgio, a 1982 US film which follows the love affair of Fini and his female throat specialist.
On discovering he has lost his voice, Fini seeks the help of physician Pamela Taylor and they embark on a romance, which confusingly involves:
a) A surprisingly aggressive food fight
b) A scene in which Taylor gives him a shot in the backside, causing 'Giorgio' to belt out a high F sharp
c) Not one suggestion of a love scene
It's delightfully awkward, and makes us love Pavarotti all the more for it.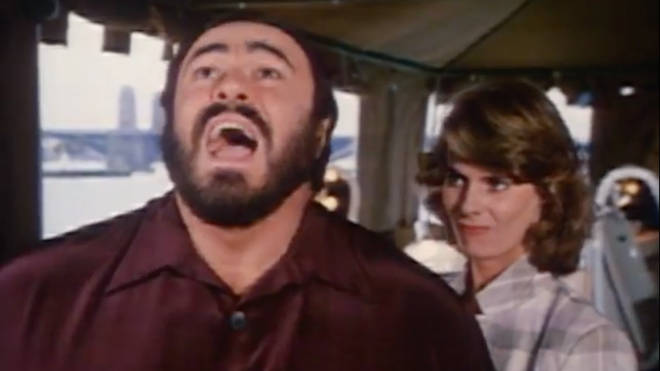 Sadly, the film critics were not kind to Yes, Giorgio. The film was rated just 40% on Rotten Tomatoes, and 3.9/10 on IMDb. Pavarotti, despite his golden status as a tenor, was nominated for two Razzie Awards for Worst Actor and Worst New Star.
Roger Ebert, a movie critic at the Chicago Sun-Times who evidently did not like to mince his words, called it "a bad movie".
He did, however, say it would have been "a great deal worse were it not for Pavarotti's almost childlike charm."
Poor Pavarotti. Acting side, the music in the film is excellent. The film received Oscar and Golden Globe nominations for Best Music and Best Original Song, for the song 'If We Were In Love', written by John Williams, and Alan and Marilyn Bergman.
"The film's saving grace," according to Ozus' World film reviewer Dennis Schwartz, "is having the late Pavarotti sing."
Pavarotti, the new biopic directed by Ron Howard, is out in UK cinemas on 15 July 2019.