Broadchurch composer Ólafur Arnalds creates living, musical film
11 July 2016, 17:19 | Updated: 6 January 2017, 14:45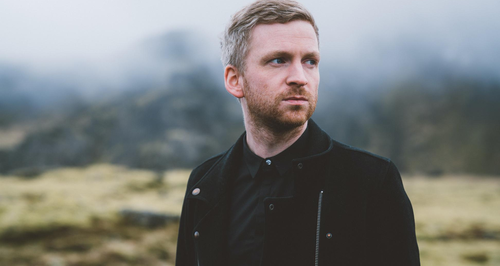 Bafta-winner is currently touring his native Iceland, creating original music and videos in real time.
Ólafur Arnalds is on a unique musical journey. Over seven weeks, he's travelling to seven different locations in his native Iceland to record and release a series of new compositions. At every location he's collaborating with a local artist or group to create and perform a new song which is then released each Monday.

So far he is three weeks into the Island Songs project and has released three videos:
Week Three: Raddir (ft. South Iceland Chamber Choir)
Recorded at Selvogur
A small, wooden, stave church, known as the Church of Sailors, sits in an empty landscape, with views of the ocean from a lonely beach. Hilmar and Georg, father and son, conductor and composer, gather here with a choir made up of people from the local area.
Week Two: 1995 (ft. Dagný Arnalds)
Recorded in Önundarfjörður

The shores of Önundarfjörður are surrounded by picturesque valleys and mountains. But in winter this can be a harsh and treacherous landscape. In October 1995 a devastating avalanche struck Flateyri, a small village in the area and now, next to the church a memorial stone bears the names of the people who lost their lives. Dagný Arnalds is a music teacher who lives in this remote area and plays the organ and harmonium in the local churches of Flateyri and Holt.
Week One: Árbakkinn (ft. Einar Georg)
Recorded in Hvammstangi

Coloured fishing vessels are often moored in the tiny harbour of Hvammstangi, a town that sits in the eastern shore of the Miðfjörður. The name is derived from 'hvammur', which means a green space in a mountain and is now home to Einar Georg, a poet and teacher in Icelandic and literature. He moved to this remote town two years ago to retire and continues to write poetry.
More information about Ólafur Arnalds' Island Songs >