A genius professor rewrote 'Chestnuts Roasting on an Open Fire' as a lesson on music theory
6 December 2023, 17:58 | Updated: 6 December 2023, 20:08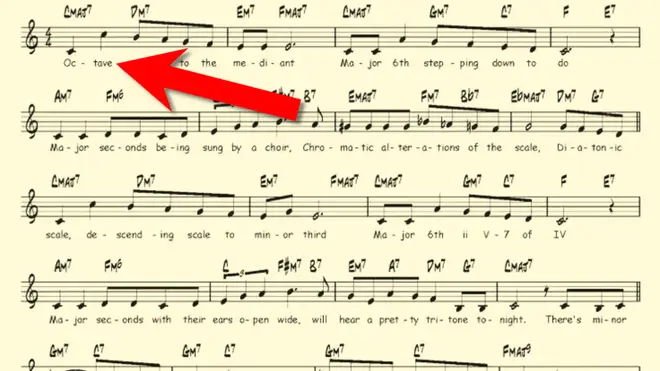 It turns out one of the most popular Christmas songs is also a useful tool for teaching budding musicians about notes and intervals.
Just because it's Christmas, it doesn't mean the music lessons have to stop. This is how Jack Frost can teach you a thing or two, all while nipping at your nose.
The Christmas Song, is a timeless festive tune, penned in 1945 by Robert Wells and Mel Tormé. As a winter favourite, it's been covered by Nat King Cole, Bing Crosby, Christina Aguilera, and most recently Jacob Collier, whose version was nominated for a Grammy Award.
But here's the version we're excited about. American composer and music professor David Rakowski has taken the tune, and cleverly reworked it into a song not about chestnuts and winter, but one about music theory.
Before we reveal its genius, here is the original:
Nat King Cole - The Christmas Song (Merry Christmas To You)
Read more: This medieval carol is basically the first song ever written about Santa Claus
Rakowski, a former student of Luciano Berio, wrote these alternative lyrics to The Christmas Song. The words capture those fundamentals of music theory which appear throughout the beloved melody. Further lyrics were added by former music theory teacher, Dave Swenson.
It's all very witty. Take a listen below...
The Music Theory Song (Intervals Roasting)
Read more: One song that teaches you everything about music theory
The new words highlight the musical patterns in the tune, and different types of intervals, scales and cadences. Think of it as a music theory recipe for a great song.
It even quotes a line from the theme song of the 1960s animated television series, The Flintstones.
And, if you fancy learning the lyrics for your Christmas party trick, you can check out the full score and lyrics below...