Now THIS is how you play a descending scale in a Beethoven concerto
26 January 2017, 14:04 | Updated: 26 January 2017, 14:05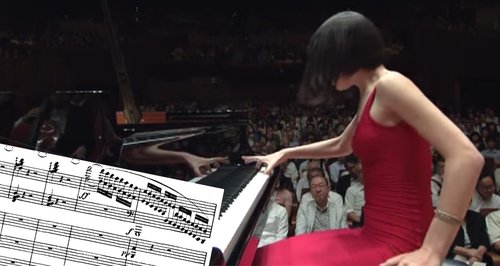 Not just any old scale, but in octaves - how does Alice Sara Ott make it look so easy?
Pianist Alice Sara Ott is known for saying from a young age: "music was the language that goes much beyond any words", and it is safe to say we are lost for words after watching this exceptional performance.
Beethoven's Piano Concerto No. 1, completed in 1797, is considered to be less fierce than the fourth or 'Emperor', but we think this bold end to this particular passage is full of passion and power - just look at her hands!
Watch the full performance here, and skip to 9"30 to see and hear the incredible run for yourself.