6 pieces of music that killed their composers
28 March 2019, 16:54 | Updated: 28 March 2019, 16:56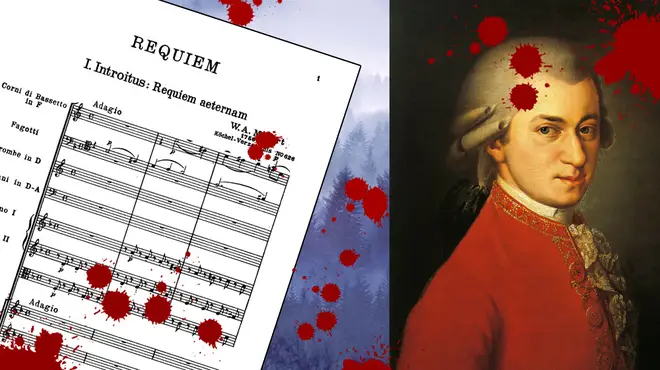 Music has the ability to cause joy, sadness, reflection and countless other emotions, but is it possible that it can cause...death? Here are six instances where iconic pieces of music have caused and contributed to the composer's death.
Mozart – Requiem
Mozart's Requiem is a mass for the repose of the souls of the dead. It was both the first and last Requiem that Mozart wrote… because spookily he died while writing it, on 5 December 1791.
It is not completely clear what the iconic composer died of, meaning many myths have spring up around his death – you can find out more on our true crime podcast, Case Notes.
The cause of death was officially recorded as "severe miliary fever" but other suggested causes of death include syphilis, rheumatic fever, infection, trichinosis from eating undercooked pork, and even poison.
The film Amadeus took up the poisoning story and suggested that a rival composer, Antonio Salieri, brought about Mozart's death. Although this story is almost certainly very far from the truth, Mozart's final days have remained shrouded in mystery.
But the true story of the Requiem is strange enough on its own: Mozart received the commission from a mysterious messenger, who Mozart later called The Grey Stranger.
The strange never revealed his identity to Mozart and the composer began to believe he was writing his own Requiem.
What we do know is that the composer was so ill he couldn't finish the work. The signed manuscript shows that Mozart completed the first movement and had detailed drafts of the second, beginning of the third, and the fourth movement of the piece. It was later completed in 1792 by Franz Süssmayr, Mozart's apprentice, but other composers have also written their own completions of the piece.
Puccini – 'Turandot'
Puccini's operatic masterpiece Turandot was unfinished by the composer when he died on 29 November 1924. The composer had written up to the death of Liù in Act 3 and had sketched out the remainder of the opera.
The composer knew he was dying from cancer, and left instructions to Riccardo Zandonai to finish the opera, along with 36 pages of sketches for the end of Turandot. After Puccini's son objected to this, the score was finished by Franco Alfano using the sketches left behind.
Puccini ultimately died from a haemorrhage following complications of invasive throat surgery, but it would seem that Turandot was occupying his thoughts until the end. Before undertaking the surgery that would ultimately cause his death, he visited Toscanini and begged "Don't let my Turandot die".
Lully: Te Deum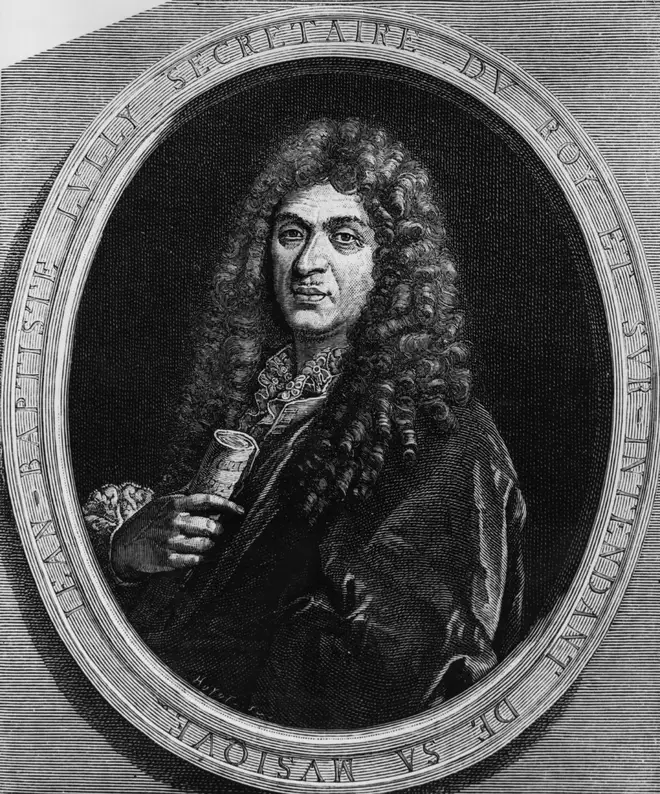 Jean-Baptiste Lully was a Baroque French-Italian composer. He was a great favourite of Louis XIV of France and spent most of his career composing in the court for the King. Lully would conduct his work, as would most other conductors from this period, using a large wooden conducting staff. During one particular performance of Te Deum, a work composed to celebrate Louis XIV's recovery from surgery, Lully struck his foot with the staff.
Gangrene infected Lully's leg after this accident, but he refused to have his leg amputated to prevent the infection spreading. He wanted to be able to dance, and to Lully the joy of dancing was greater than the worry of the spreading gangrene.
But tragically, the gangrene spread through his body and killed him.
Smetana – 'Viola'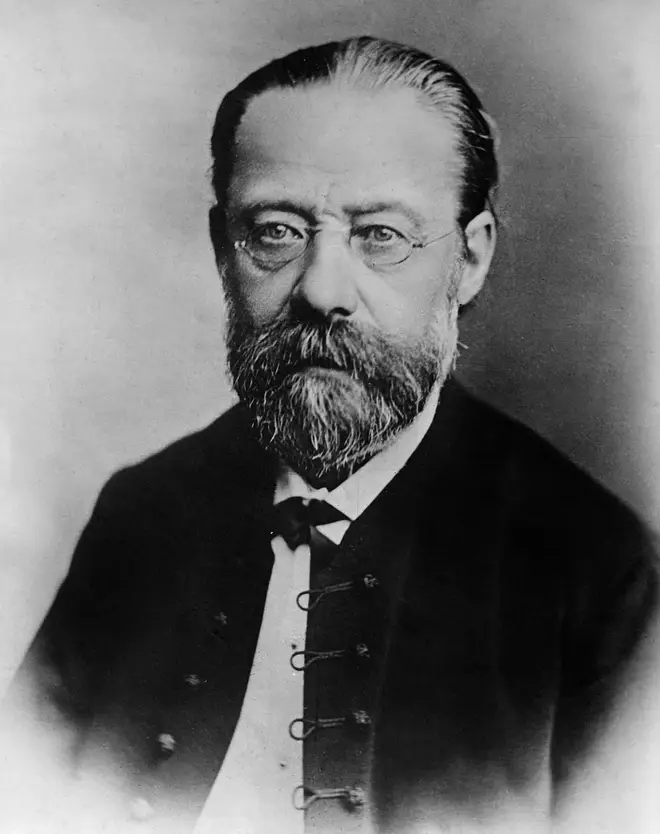 Bedřich Smetana was working on his final opera, Viola, when he was removed from his family home and sent to an asylum in Prague. The composer's suffered a stroke 1882 and he'd never been the same. Smetana had written to a friend, the Czech poet Jan Neruda, in 1879 saying he was afraid he was going mad.
By the winter of 1882 the composer was depressed, anxious, hallucinating, and was experiencing loss of speech. It was at this point that Smetana was forbidden to compose to try and avoid damaging his physical and mental health any further.
He ignored that medical advice and tried to finish his last opera along with other compositions, but the strain of composing drove him to a breakdown. He was then moved to the Kateřinky Lunatic Asylum where he died on 12 May 1884, probably of syphilis, within a few weeks of being institutionalised.
Tchaikovsky – Symphony No.6 'Pathetique'
Tschaikowsky: 6. Sinfonie (»Pathétique«) ∙ hr-Sinfonieorchester ∙ Lionel Bringuier
To understand the story surrounding Tchaikovsky's death and his final Symphony, also nicknamed "Pathetique", you need to know a bit about the composer's personal life.
Tchaikovsky was one of the most famous composer's of his time, but he had a secret: he was gay. And in Russia, in the 19th century, that was illegal. What's more, he was infatuated with his much younger nephew Vladimir Davydov, known as Bob.
Tchaikovsky was already highly paranoid and sensitive (he even had a phobia that his head would fall off when conducting), so the fear of his secret being revealed terrified him.
Find out more about Tchaikovsky's final days in our true crime podcast, Case Notes
The musical journey of this symphony is unusual – while the first three movements are bright and optimistic, the final movement is different. It begins with lamenting strings and has a melancholic feel throughout. The movement is even marked Adagio lamentoso.
And the symphony also ends very unusually for Tchaikovsky. Unlike his other thrilling symphony finales, this one dissolves to silence.
Tchaikovsky conducted the symphony's premier just nine days before his death in 1893 and some experts regard the symphony as the composer's musical suicide note. The composer died of cholera – no one disputes that – but there have been persistent stories and rumours that the composer killed himself by drinking contaminated water, or even that he was forced to kill himself. Ultimately, this is a mystery that is likely to remain unsolved.
Mahler – Symphony No.10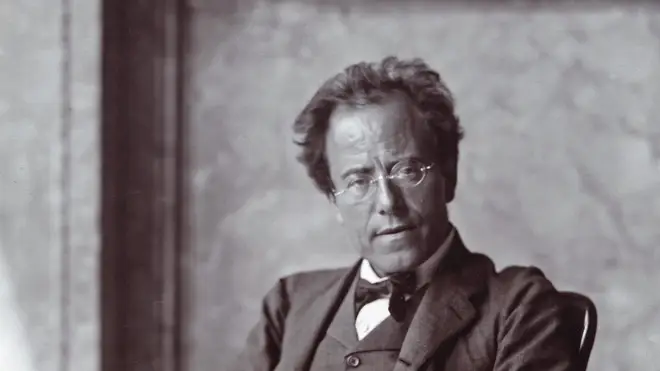 Mahler was a superstitious man; his wife Alma even suggested that he had a prophetic gift.
While he was writing his final symphony, it suddenly occurred to him that great composers like Beethoven had only managed to write nine symphonies. He began to worry that he was nearing the end. In fact, to avoid what he saw as a sort of curse of the ninth symphony, he named what would have been his ninth symphony 'The Song of the Earth' instead (Das Lied von der Erde).
When he was working on his Tenth Symphony he told his wife "Now the danger is past". But he never lived to finish the Tenth, or to hear his actual Ninth Symphony performed (he did eventually write a Ninth Symphony).
Mahler didn't manage to finish the draft of the symphony before he died at the age of 50 from a blood infection. At the time of his passing, legend has it that Mahler's last words were: "Mozart! Mozart!"