Deceit, murder and a masked man – the true story behind Mozart's Requiem
17 May 2018, 05:00 | Updated: 18 February 2020, 11:11
Classic FM Case Notes podcast: It's one of the greatest pieces of music ever written, but the story behind Mozart's Requiem is one of the strangest chapters in history
We investigate the mysterious story in the sixth and FINAL episode of Case Notes.

In 1791 Mozart was at his desk working on the music for what would become The Magic Flute.
He's interrupted by a knock at the door.
When he opens the door, he's met by a man dressed all in black. The man's face is covered by a mask.
He tells the composer he's here to commission a piece for his master. But there's a condition: Mozart can never ask who his master is, and never try to find out.
Mozart accepts the commission – when he hears what the fee is he is unconcerned by the cloak-and-dagger small print.
But little did Mozart know that this Requiem would be the last thing he ever wrote.
Before the year was out, Mozart would be dead at the age of just 35. And the Requiem – the work that arguably brought about that death – would be left unfinished.
Mozart working on the Requiem on his deathbed: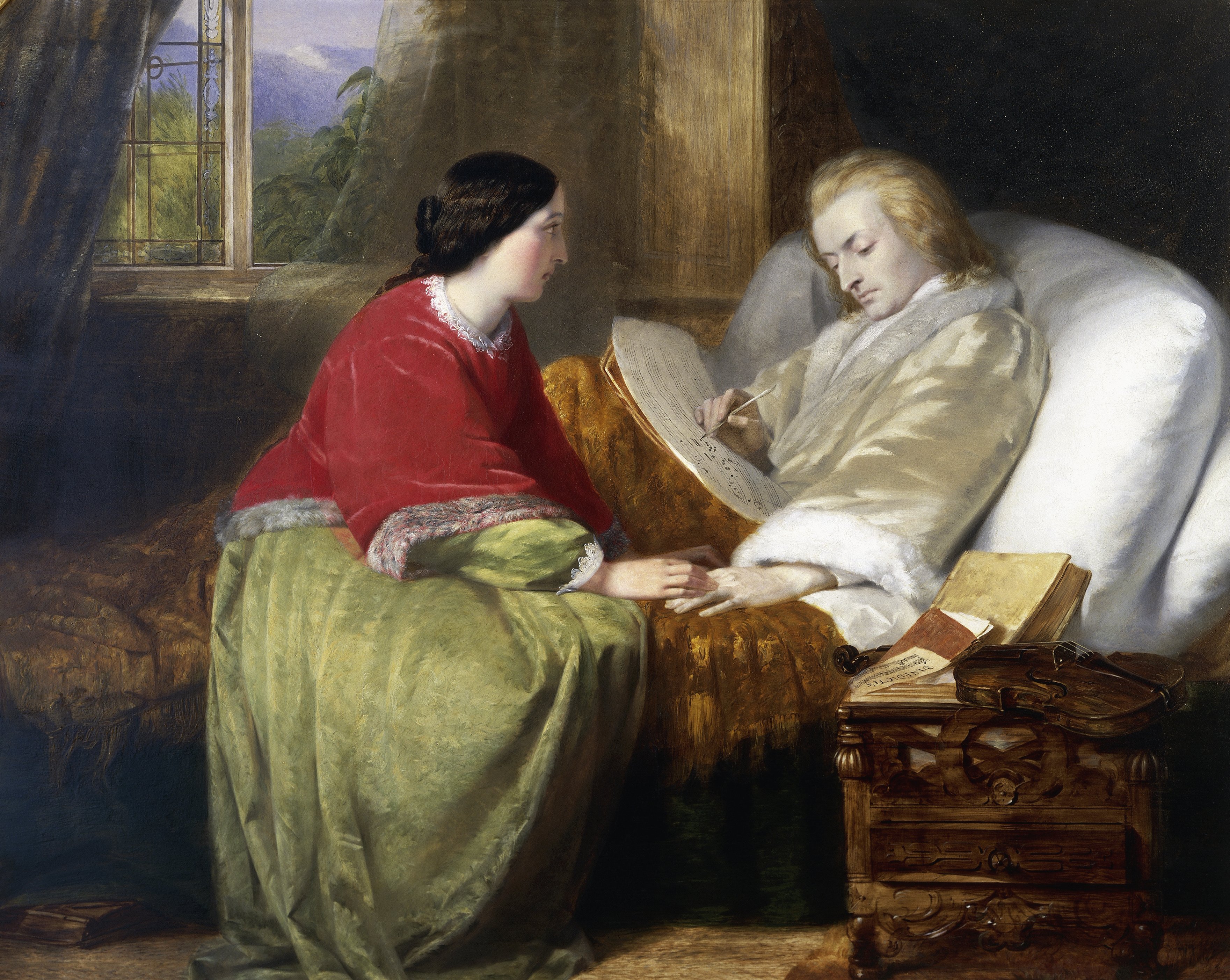 Picture: Getty
In the sixth AND FINAL episode of Case Notes, we investigate the mysterious story of Mozart's Requiem.
Listen on Apple Podcasts, Android or right here, in the player below.
Case Notes is presented by Tim Lihoreau, who also presents Classic FM's More More Breakfast every weekday from 6am. Find out more here.
The music featured in this episode is:
Mozart: Requiem
Sophie Karthäuser (soprano), Marie-Claude Chappuis (mezzo), Maximilian Schmitt (tenor), Johannes Weisser (baritone); Freiburger Barockorchester, RIAS Kammerchor/René Jacobs
Mozart: The Queen of the Night's aria from The Magic Flute
Sabine Devieilhe, Pygmalion/Raphaël Pichon
Franz Anton Hoffmeister: Symphony in G major 'La festa de la Pace 1791' II. Poco Adagio
London Mozart Players/Matthias Bamert
Mozart: Piano Concerto No.25, III. Allegretto
Piotr Anderszewski, Chamber Orchestra of Europe
Mozart: Music from The Marriage of Figaro
Fanie Antonelou (Susanna), Christian van Horn (Figaro); MusicAeterna/Teodor Currentzis
Mozart: La Clemenza di Tito
RIAS Kammerchor, Freiburger Barockorchester/René Jacobs
Salieri: Sinfonia in D major, 'La Veneziana' III. Presto; La locandiera III. Presto
London Mozart Players/Matthias Bamert