'Music for people living with dementia is a necessity', says national campaign
18 January 2019, 14:40 | Updated: 13 November 2020, 11:26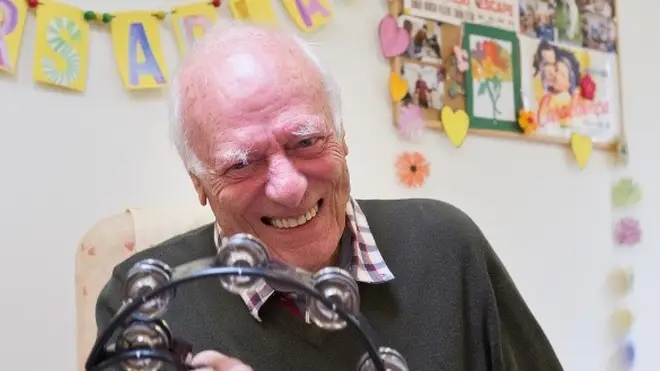 People with dementia are to be prescribed 'personal playlists' to alleviate symptoms thanks to the 'Music for Dementia 2020' campaign.
Dementia is a persistent neurocognitive disorder that impacts a person's mood and memory – and many of those with the condition can be left feeling anxious and frustrated.
Affecting more than 850,000 people in the UK each year and set to soar to over 1 million by 2025, this condition is most commonly caused by Alzheimer's disease and is often seen in those aged over 65.
But research suggests that music may alleviate symptoms for people living with dementia and make them feel much happier.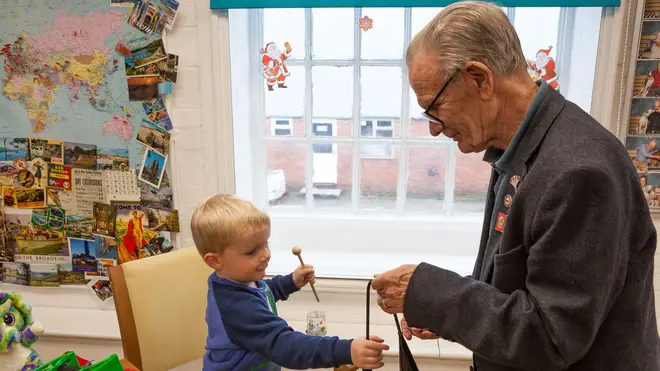 'Music for Dementia 2020'
To encourage social prescribing and help patients (and their carers) find the right services, a national campaign was launched this year: 'Music for Dementia 2020'.
This national campaign has a clear mission – to make music available to everyone living with dementia.
Led by The Utley Foundation, the campaign's website provides information about a wide range of musical activities – including listening to music, creating playlists, making music and music therapy.
Programme Director Grace Meadows, who also works for the NHS as a music therapist, collaborates with the music, dementia health and social care communities to try and make sure that everyone living with dementia has access to music.
She told Classic FM: "Music can be a lifeline for people living with dementia. It facilitates shared, quality musical moments with friends, family and carers. Music for people living with dementia isn't a nicety, it's a necessity.
"We're social creatures and music helps create communities, offering inclusive, meaningful social experiences.
"Music enables people to be contributors and not just recipients of care. It provides opportunities for people to reconnect with a sense of autonomy and agency, at times when they may feel as though they have little or no control because of the impact of dementia."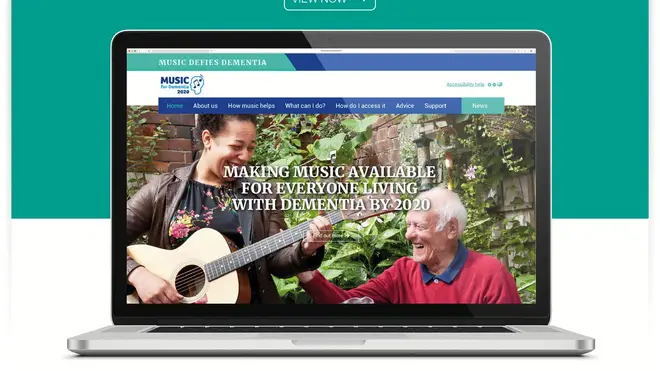 A harmonious approach
Last year, the International Longevity Centre UK (ILC) and the Utley Foundation found that music therapy improves a person's physical health and mental wellbeing.
Sally Greengross, Chief Executive of the ILC, said: "[It] helps to significantly minimise some of the symptoms of dementia, such as agitation, and can help to tackle anxiety and depression."
Listening to the right melody can even help patients retain their speech and language skills for much longer because processing music requires a different part of the brain.
People in the advanced stages of the disease can no longer speak or understand words, which can be very upsetting for family members – but music provides them with an alternative means of communication and it's proven to be effective.
Power of Music & Dementia - Beatie Wolfe & The Utley Foundation
Social prescribing
Alongside the Music for Dementia 2020 campaign, the NHS also recently proposed using music as part of a new treatment plan.
Published last week, the proposal – set out by Health and Social Care Secretary Matt Hancock – describes how doctors would prescribe 'personal playlists' for their patients.
It comes as the Government aims to introduce 'social prescribing', which includes exposing patients to the arts and reducing the need for medication.
It's estimated that by April 2021, more than 1,000 social prescribing link workers will be trained to assist 900,000 people living with dementia in the UK.
Unfortunately, some of the 'Music for Dementia' activities have been delayed due to coronavirus. But they have been moving forward with some virtual events, which you can find out more about on their website.