6 of the best Mozart concertos to add to your playlist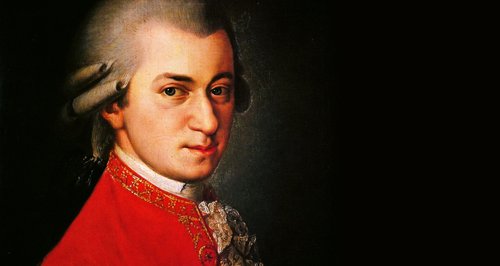 Mozart's concertos are still some of the most widely performed - horn concertos, clarinet concertos, violin concertos, piano concertos... They're all as popular as they ever were, but why?
Showing off came naturally to Mozart, so it's probably not a huge surprise to learn that composing concertos, a showboater's medium if ever there was one, was something that he did extremely well.
Nearly all of his concertos are still performed regularly today and some of them have become absolute staples of classical repertoire. But which ones should you start with — and which ones are the best?

Piano Concerto No. 24 in C minor


With 27 to his name, it's a bit tricky to isolate one piano concerto to start with, but no. 24 is as good a place as any.
It's got a slightly weird and squirmy-sounding opening, which actually makes all the exuberant piano melodies sound even more exciting — and the second movement has some really dense woodwind writing to get your teeth into.

Clarinet Concerto in A major
This is probably the most famous of all Mozart's concertos, and the only one he wrote for the clarinet.
The piece is probably responsible for the clarinet still being so popular today, seeing as it was a fairly young instrument at the time with little repertoire.
Most striking, though, is how mature it sounds. It was one of the last pieces Mozart wrote and was published posthumously, which gives it even more gravity — especially the plaintive second movement.

Horn Concerto No. 4 in E flat major
Yep, it's that one with the bouncy-sounding finale.
While the final movement of this horn concerto might get all the attention, there's plenty more to explore in the first two movements as well.
The first is a delicate series of melodies well worth exploring, while the second is a classic Mozart slow movement — tender, perfectly paced and hiding a touch of melancholy.

Violin Concerto No. 3 in G major
Incredibly, Mozart wasn't even 20 years old when he wrote this concerto. The violin is firmly centre stage and you get to really appreciate how clever Mozart's melodies were without all the orchestral stuff getting in the way.
The first movement is a dainty affair (very Downton, actually), but it's the final movement where the violin really gets to show off. In the prime of his life, the thrusting young Mozart must've relished composing something so bullish.

Concerto for Flute, Harp and Orchestra in C major
This is something of an anomaly in Mozart's canon. Composing a double concerto for two instruments that, at the time, wouldn't be seen dead together was a striking move, but being the genius and all-round clever person that he was, Mozart made it work.
Much of the concerto is given over to the flute and the harp exchanging themes while the orchestra kicks back, so prepare to get lost in intertwining melodies. Worth it for the magical harp lines alone.

Flute Concerto No. 2 in D major
Now, this one's a bit odd: it was originally written for the oboe. It seems that Mozart was in a bit of a spot, in that he was commissioned to write three flute concertos for a Dutch flautist, but was one short.
So, cheekily, he decided that he would simply rearrange his oboe concerto from the year before (1777), with a few alterations to the melodies to make them more flute-like. His Dutch flautist was not best pleased, though, and didn't pay Mozart for his trouble.