Who is Lucy from The Piano? Blind and neurodivergent young pianist has a new documentary
22 November 2023, 18:17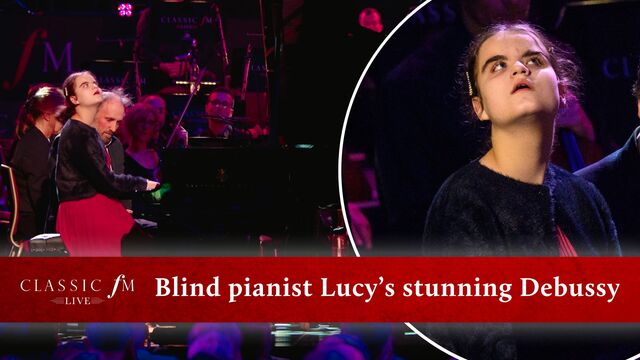 Blind pianist Lucy stuns Royal Albert Hall with breathtaking Debussy debut
The teenage pianist stole the nation's hearts when she won Channel 4's 'The Piano' in 2023, but who is Lucy and what is the musician doing next?
Lucy from The Piano's meteoric rise to fame began in February 2023, when she first appeared on the Channel 4 musical talent competition, performing on a train station keyboard.
Judged by Lang Lang and Mika, the talent show has since been renewed for two more series and a Christmas special. A hugely successful new programme, it was the platform that introduced the British public to Lucy, an incredibly talented blind and neurodiverse 13-year-old from Yorkshire.
Astounding the judges, Lucy went on to be crowned the unofficial 'winner' of the competition, with a performance of Debussy's Arabesque No.1 in front of 2,000 people at the Royal Festival Hall.
Since The Piano, the young pianist has since been invited to perform at the King's Coronation Concert at Windsor Castle on 7 May 2023, where she played a note-perfect rendition of Bach's Prelude in C. She also performed at the unveiling of a blue plaque for the acclaimed pianist, Dame Fanny Waterman on World Piano Day.
The teenage pianist is next set to appear in a 70-minute-long documentary alongside her piano teacher on Channel 4, exploring how Lucy communicates through music.
While we await more details on the one-off programme, learn more about Lucy's unique journey into music and courageous childhood below.
Read more: Blind pianist Lucy's sublime Debussy Arabesque crowned winning performance in The Piano finale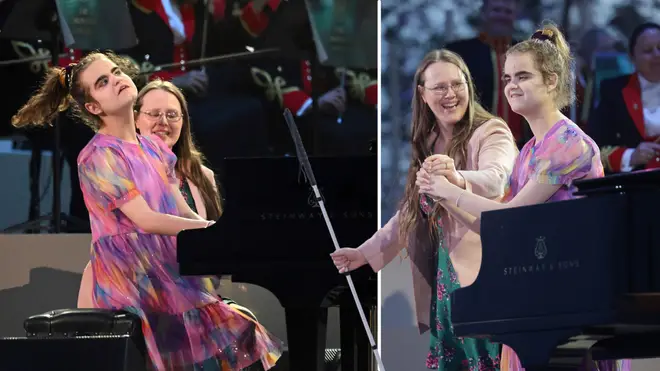 How old is The Piano winner, Lucy?
Lucy won the first season of the Channel 4 talent competition in March 2023, when she was just 13 years old.
The teenage musician was born in 2009 to parents Mark and Candice.
One video on YouTube shows Lucy, aged just seven years old, performing renditions of jazz standards such as 'Autumn Leaves' and 'I Got Rhythm', backed by drums and double bass.
Featuring semi-quaver patterned improvisation in her performance, even then it was clear the young performer was destined for stardom.
Read more: The Piano on Channel 4: what is the talent contest, who are the judges and when is it on?
Where is The Piano winner, Lucy from?
Lucy is from Brighouse in West Yorkshire.
She attended Highbury Primary School as a child, a school specifically for children with special educational needs, and now attends Ravenscliffe High School in Halifax.
Posting a video of her winning performance, Ravenscliffe applauded the young musician's winning performance, writing on YouTube, "We continue to be awestruck by Lucy's ability, and the best part is that we hear her play every single day, which is an incredible honour.
"Her music is the soundtrack to everyday life at Ravenscliffe, and our entire community is so lucky to have her with us."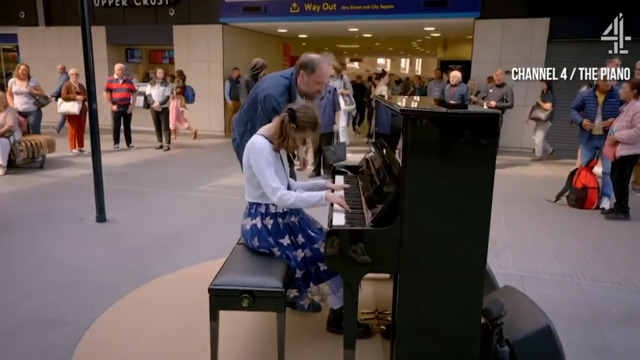 13-year-old blind and neurodivergent girl wows Lang Lang with Chopin piece on Channel 4 show
Is Lucy from The Piano blind?
Lucy was diagnosed with a rare form of eye cancer called bilateral retinoblastoma when she was just nine months old.
The toddler had tumours behind both of her eyes and underwent rounds of chemotherapy for two years before going into remission.
However, the cancer meant that Lucy was left completely blind in both eyes. At the age of four, Lucy was named a 'Champion' by the Childhood Eye Cancer Trust for her courageous ordeal with the disease.
The Trust's CEO, Joy Felgate told Yorkshire Live in 2013, "Every child affected by retinoblastoma faces huge disruption and upset, distressing treatment and also many follow-on check-ups.
"We are delighted to recognise the bravery and resilience Lucy has shown throughout treatment and beyond. She is a very deserving champion."
Read more: Blind 13-year-old pianist's stunning Chopin nocturne performance leaves Lang Lang speechless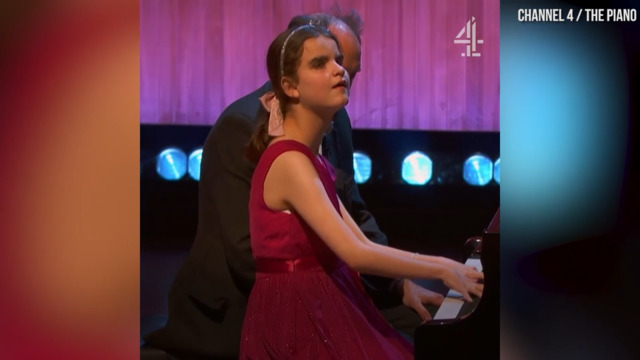 Lucy plays Debussy's Arabesque on Channel 4's The Piano
Is Lucy from The Piano neurodiverse?
Lucy has a chromosome 16 duplication, which is also carried by her mother, Candice. It is a rare condition which affects mental health, autism traits, and overall communication.
Whilst Lucy reportedly loves to receive applause after her performances, she can often be seen covering her ears due to "sensory reasons".
Sensory differences can affect some autistic people, and some neurodivergent musicians choose to wear noise-cancelling headphones on stage to account for this.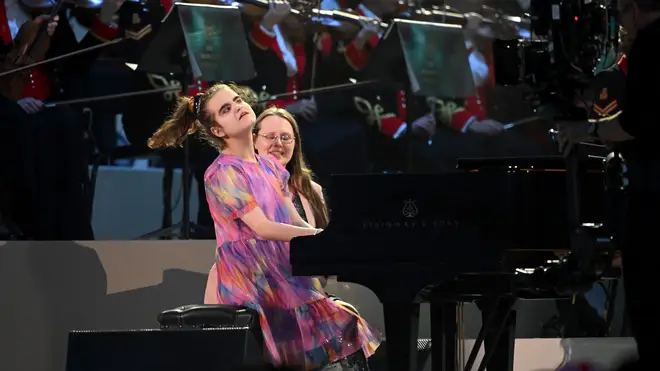 Who is Lucy from The Piano's teacher?
Lucy is taught by Daniel Bath, a teacher who she first met when she was three years old.
The musical duo met through the charity, the Amber Trust. Founded in 1995, the charity provides musical opportunities for blind and partially-sighted children.
These opportunities range from, music lessons, to providing instruments and specialised equipment, and supplying concert tickets as well as accommodation and travel for music-related activities.
Daniel, who also teaches music at Highbury Primary School, appeared next to the young pianist throughout the Channel 4 competition; helping her to the piano and encouraging her to 'find the pedal' before beginning her performances.
He also runs his own charity Music for the Many, which provides free music lessons for children and young people who otherwise wouldn't have access to instrumental tuition.