Blind 13-year-old pianist's stunning Chopin nocturne performance leaves Lang Lang speechless
22 February 2023, 16:29 | Updated: 3 March 2023, 14:54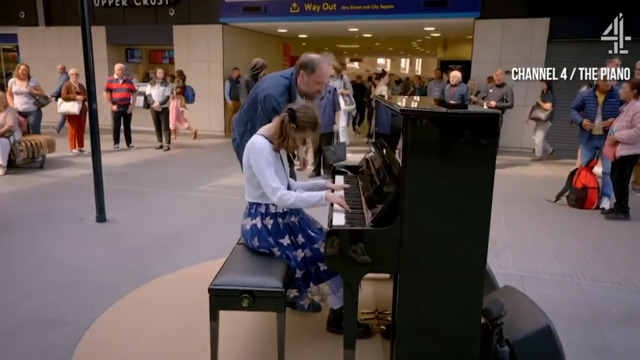 13-year-old blind and neurodivergent girl wows Lang Lang with Chopin piece on Channel 4 show
13-year-old Lucy is blind and neurodivergent, and left judges speechless with her incredible performance of a Chopin nocturne on Channel 4 show 'The Piano'.
Star pianist Lang Lang was rendered speechless during an episode of The Piano, after 13-year-old Lucy took to the piano in Leeds City Railway Station with a captivating performance of Chopin's Nocturne in B flat minor.
Lucy, who is blind and neurodivergent, is taking part in Channel 4's brand new television show, The Piano – a search for the nation's best amateur pianists.
Hosted by Claudia Winkleman, the show sees piano-players from across the nation make their way to train station pianos in London, Birmingham, Glasgow, and Leeds, performing for a secret panel of judges consisting of pop star Mika, and celebrated pianist Lang Lang.
Read more: The Piano on Channel 4: what is the talent contest, who are the judges and when is it on?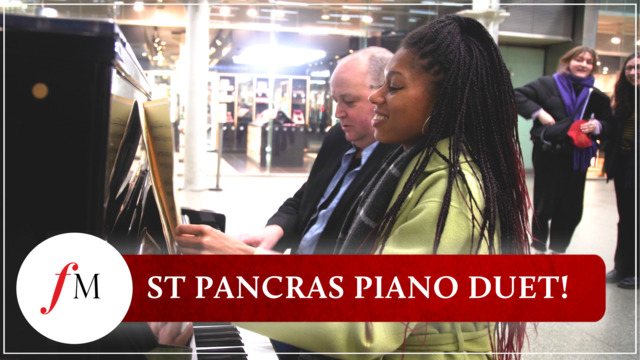 Isata Kanneh-Mason and Tim Lihoreau play a piano duet at St Pancras station!
Lucy performs at a piano in Leeds City Railway Station, where she is led to the piano by a guardian who announces she is about to play the B flat minor nocturne.
Before she begins, another guardian of Lucy's tells Claudia Winkleman that the young pianist covers her ears at the end of her performance for "sensory reasons", but loves receiving applause.
As the 13-year-old sits down at the piano and begins to play, Lang Lang looks to his fellow judge in awe.
Read more: Ludovico Einaudi surprises young fan in spontaneous airport piano duet
Lucy gives an astoundingly moving rendition of the Chopin nocturne, with onlookers stopping in their tracks to watch. One woman is even moved to tears by the performance.
"How does she study? It's incredible," Lang Lang muses, as Mika is rendered speechless.
While Lucy's episode is yet to be broadcast, the first in the series is available to watch on Channel 4's catch up service, All 4.
First streamed on 15 February, the episode includes performances by a 21-year-old who taught himself to play the piano during lockdown, and a 92-year-old who plays the piano for a touch of escapism, saying that for him, it's "like going on holiday".
For blissful piano music in the evenings, join Margherita Taylor and Myleene Klass for Smooth Classics on Classic FM, every night from 10pm–1am. Listen on Global Player.