These are the 15 absolute greatest sopranos of all time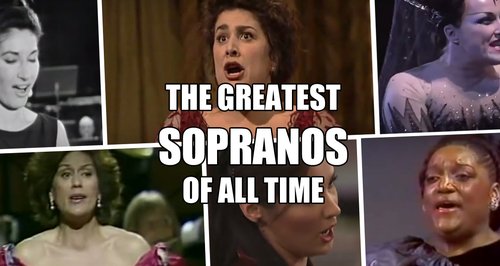 The definitive list of soprano singers from throughout history - from operatic divas to experimental art song interpreters.
Cecilia Bartoli
Cecilia Bartoli is the great adventurer of modern sopranos: a voice to die for, but coupled with absurd creative ambition and tremendous humour. She can double as a mezzo soprano too, but it's her soprano work that turns heads. "She's so very passionate about her art," says Classic FM's Anne-Marie Minhall. "She loves to carry out research into great singers of the past, as well as neglected music and composers."
Faustina Bordoni
A legend from the days of Handel, Bordoni's legacy is imprinted on opera history thanks to her fervent following, the intensity of which made her a proto-celeb and gave us the diva stereotype. Obviously there aren't any recordings of her, so please enjoy this picture of her with a weird guitar instead: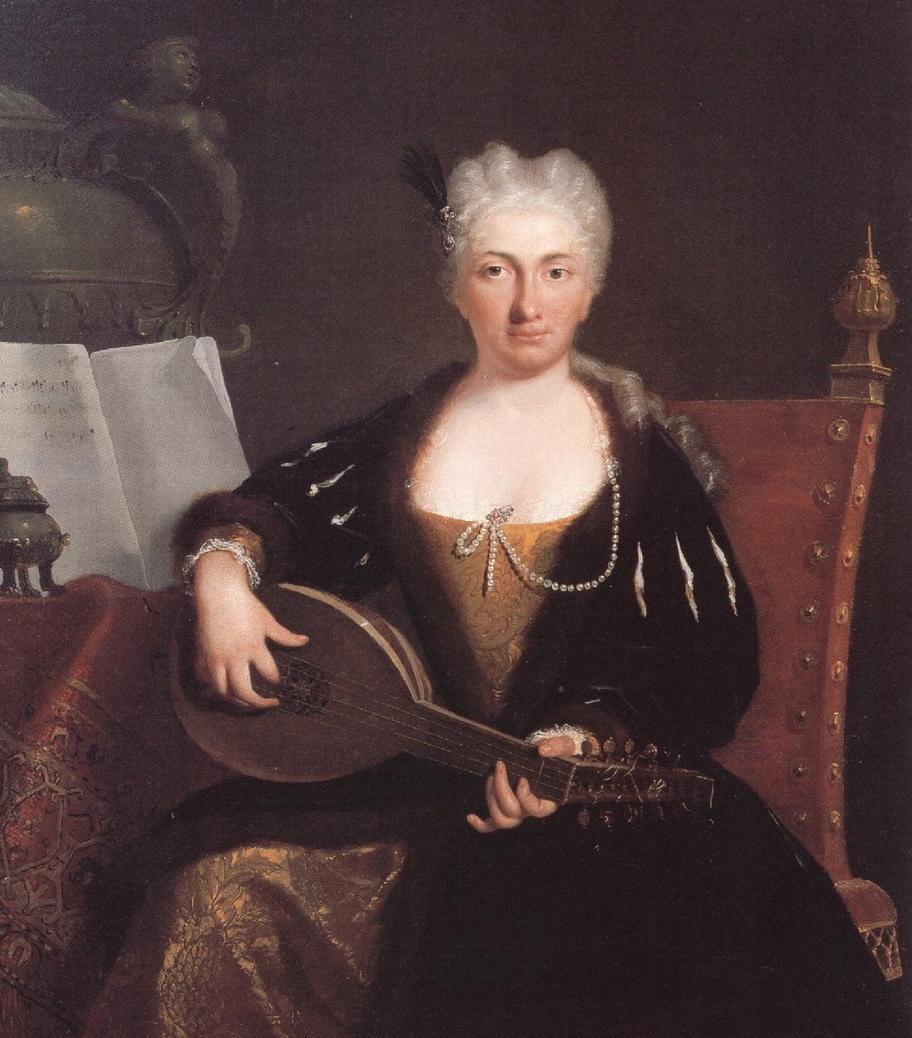 Monsterrat Caballé
When the great Freddie Mercury wanted to capture the essence of operatic drama in a new song, there was only one name on his list: Montserrat Caballé. And although many of those who know her will do so only from this one song, her career on the operatic stage is the envy of many. Her bel canto work in the operas of Verdi, Bellini and Donizetti is considered legendary.
Maria Callas
Absolutely iconic - there's no way Callas could not be on this list. "Her acting is what does it for me," says Classic FM's weekday morning presenter John Suchet. "She created characters you could believe in. I can even forgive the imperfections in the voice because her acting was so totally believable. And her lower register was amazing."
Diana Damrau
This is without doubt one of the most iconic opera performances of recent years and it's down to the sense of terrifying drama that Diana Damrau manages to conjure. It's not a one-off, either: as she grows into the bel canto repertoire she continues to go from strength to strength, she's sure to cement herself as one of the all-time greats.
Joyce DiDonato
A thoroughly modern soprano: outspoken, but never out-sung. Joyce is an audience favourite with the credentials to back it up, from core operatic repertoire to revelling in the golden age of musicals. In one memorable episode in 2007, she broke her leg on stage and managed to finish the show - and then finished the rest of the run performing from a wheelchair.
Renée Fleming
So Renée Fleming can basically sing anything. Her voice is considered to be so fantastically accurate and versatile that its suited to a huge variety of repertoire, whether it's Alban Berg or Giuseppe Verdi. "What an extraordinary voice," says Anne-Marie Minhall, "and an amazing performer whether in operatic roles or in recital. I've interviewed her several times and she's just so committed to her music."
Mirella Freni
"Definitely one of the greatest sopranos of the last century," says Catherine Bott, "Freni had an inborn gift for creating a perfect, smooth vocal line, and a natural talent for inhabiting every role, from the innocent Butterfly to the courageous Tosca. I was once lucky enough to spend a whole day with her: unlike many an opera diva, she didn't have a single photo of herself, or any of her recordings, on display in her house. 'When I'm at home, I'm mainly a grandmother,' she said. True story. A glorious artist and a wonderful woman."
Christa Ludwig
If you're wondering what true happiness in this day and age, it's a half-hour video of Christa Ludwig singing Brahms accompanied by Leonard Bernstein.
Anna Netrebko
With someone like Valery Gergiev as your mentor, you're likely to do well. Russian soprano Anna Netrebko was discovered by the conductor, but her success since then has all been based on her quality as an opera performer. Russian repertoire features heavily in her success, but she is very much an international superstar.
Birgit Nilsson
"Surely the greatest Wagner soprano of the twentieth century," says David Mellor, "as even a brief listen to the Solti Ring, when she was in her prime, will attest. She was also good at stuff apart from Wagner including Puccini's icy princess Turandot, and Minnie, the saloon keeper who had never been kissed (as if). She was also great fun, who loved puncturing the pomposity of interviewers. 'What do you need,' gushed one, 'to be as wonderful an Isolde as you are?' Nilsson replied 'Comfortable shoes.'"
Jessye Norman
In a career that began in the late '60s, few have come to personify the modern soprano as well as Jessye Norman. She's equally happy in full costume belting out Wagner arias as she is in a refined lieder recital.
Elisabeth Schwarzkopf
Though she did sing in operas, Elisabeth Schwarzkopf's forte was undoubtedly her recital work. Fluent and musically encyclopaedic in Lieder, in her heyday she possessed a vocal clarity that few have matched. Controversially, she was also a member of the Nazi party - joining was one of the conditions of her contract at the Deutsche Oper Berlin.
Joan Sutherland
Throughout the 50s, all the way to the 80s, there were only a handful of true household names in the opera world, and Joan Sutherland was one of them. "The greatest recording session of my life was working with her on Handel's Athalia," says Classic FM's Aled Jones. "I'd heard all of these stories about her love of crocheting – and she did not disappoint. She'd be crocheting away, and then literally seconds before her cues, she'd quietly put the hooks down and step forward, this towering figure, to deliver the most perfectly controlled, powerful performance with a voice that shook the church. She knew exactly what she was doing, and never did a retake. It didn't get better than this."
Kiri Te Kanawa
Dame Kiri's warm tone and characterisation has made her one of the most popular and garlanded sopranos in history. "I met her at the Royal College of Music when she received an honorary doctorate," says Classic FM's overnight presenter, Sam Pittis. "She was really engaging and I think her longevity is amazing. She told me she thought it was harder for young singers to break through to the top ranks today."
Aled Jones remembers rehearsing with Dame Kiri for an open air performance in Scarborough. "We were singing All I Ask of You from The Phantom of the Opera," he says. "Just as we hit the chorus, a little head poked out at me. Dame Kiri was keeping her tiny dog warm inside her coat!"