Dame Fanny Waterman: Celebrating the piano teacher and competition founder as she turns 100
19 March 2020, 11:16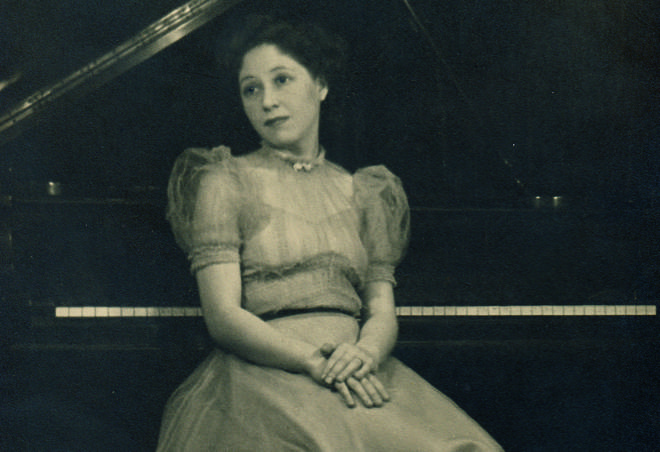 As the founder of Leeds International Piano Competition celebrates a century, we look back at her life and wonderful work.
'Fanny Waterman' is a name many of us know fondly from the copy of Piano Lessons Book One (and Piano Progress Studies when we started to take things seriously) that we learned from back in the day. There was the brightly-coloured Me and My Piano series too, with that cheerful little rainbow, first published in 1967. Her books have sold in their millions and that's already a legacy.
But Dame Fanny Waterman is a peerless piano teacher, author of those beloved tutor books – created with Marion Harewood – and the founder (and until recently chief executive) of the world-famous Leeds International Piano Competition.
Waterman's contribution to 20th- and 21st-century music is difficult to exaggerate. The roll-call of winners from the Leeds International Piano Competition for a start is frankly staggering: Radu Lupu, Mitsuko Uchida, Murray Perahia, András Schiff, Lars Vogt, Louis Lortie, Kathryn Stott, Alessio Bax, Sunwook Kim… the list goes on.
"It's not how they play now," the founder has said of her competition. "It's how they play in 20 years' time. There are no losers at Leeds."
Read more: The 25 best piano players of all time >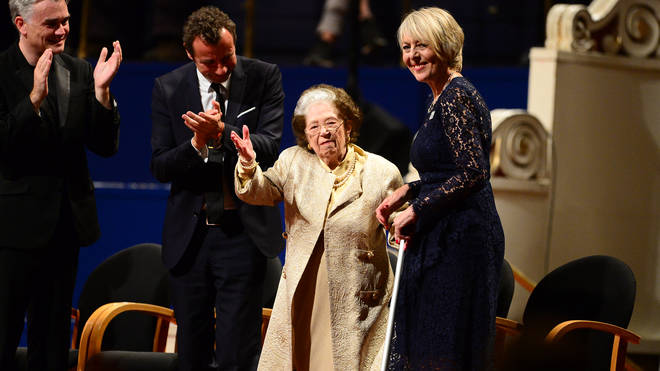 And Waterman herself was a brilliant piano player from an early age. In 1941, when she was 21 she won a scholarship to the Royal College of Music in London to study with Cyril Smith, before the Second World War interrupted her studies.
She was enlisted as a teacher, and soon realised she had found her calling in this: "I realised that my real mission apart from playing the piano was teaching," she said. "It is the greatest profession in the world." Waterman developed her career as a performer, appearing nationwide and often in Leeds, while teaching increasing numbers of pupils.
She kept teaching after marrying in 1944 and starting a family. And by 1961 she started looking into staging an international piano competition in Leeds. With concert pianist Marion Stein (the Countess of Harewood), she brought her idea to life and staged the first instalment of Leeds International Piano Competition in 1963.
Waterman chaired her competition's jury for the first time in 1981, after the death of Lord Boyle who'd chaired since 1972, and she continued in that role until her retirement in 2015. During her 34-year tenure, an entire generation of pianists came up inspired by the competition, and it became a firm fixture known globally.
Sensational pianists and musicians who have judged the competition over the years include composer Sir Arthur Bliss, critic Sir William Glock, famous composition teacher Nadia Boulanger, pianist Annie Fischer and pianist Clifford Curzon.
Fanny Waterman was awarded an honorary doctorate by the University of Leeds in 1992, and appointed OBE in 1971, CBE in 2000 and made a Dame in 2005. She donated her entire personal archive to Leeds University in 2018.
"With every honour I have received, with all these big events, I wish that my husband and family were here," she recently told Pianist magazine. "They so wanted me to do well, my parents. We were so poor."
Waterman's love for music – which she shared with so many others through teaching, performing, and nurturing the star soloists of the future – came to her at a young age.
"Children hardly get to listen to great music," Waterman has observed. "I was [lucky to be] taken to hear Rachmaninov, Rubinstein, all the great ones. You learned how to get a singing tone."
Events planned by Leeds International Piano Competition to celebrate Dame Fanny Waterman's 100th birthday have been cancelled due to coronavirus. Visit www.leedspiano.com to find out more.