Nicola Benedetti: 'There is no more valuable position than that of a music teacher'
16 January 2020, 12:52 | Updated: 22 October 2020, 08:56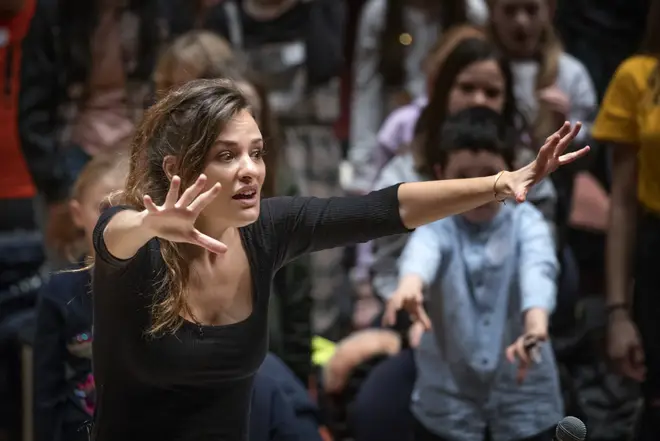 The violinist on the new Benedetti Foundation workshops, the power of playing music in a group and why it's time to ditch old approaches to teaching.
"We've all heard those conversations about how 'if I can't do this, I'll do that; if I can't do that, I'll do this…' – and at the bottom of the rung is 'then I'll teach'," says violinist Nicola Benedetti, who has just completed her first round of Benedetti Sessions in Glasgow.
The Scottish-born virtuoso – who has also just been nominated for her first Grammy – is running the series of orchestral workshops in a bid to empower not just young musicians but, crucially, music teachers.
"We are trying to fight that mentality with all our strength and with all our might. It's beneath us as a country to be thinking like that.
"There is no more valuable position than that of a teacher."
The workshops are three days long, with a concert on the Saturday night (watch the video below for a teaser clip from Bartók's wonderful Romanian Folk Dances).
At the Glasgow workshop, Benedetti worked with 350 kids and 30 teachers, who she describes as all being "amazing communicators".
"Our entire philosophy is to empower teachers, and part of the work we're doing in that is to present this teaching environment for these young ambassadors, which gives them a sense of excitement towards that activity."
Benedetti also wanted to work with as diverse a group of young musicians as possible. The Glasgow sessions saw children from 30 out of the 32 local authorities in Scotland, while 30 out of 32 London boroughs were represented for the Southbank Centre workshop on 10 January.
"It's precisely the fact that we have such a diverse range of age and ability in one place that makes for such acceptance and a supportive environment, and a general love of music-making that everybody can participate in."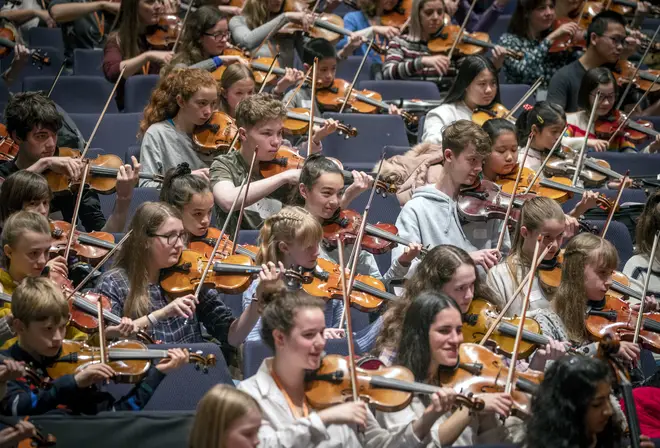 During the weekend, the musicians spend the first day "freeing up and letting go" and playing around with some improvisation. On the second day, the beginner orchestra depart, and they start tackling some more advanced repertoire. The third is an introductory day, dedicated to non-musicians.
But, Benedetti emphasises, a more "fun" music-making environment does not mean losing that high technical proficiency.
"We have to divorce ourselves from the idea that a positive, free and expressive music-making environment means that we're not looking for really high-level music-making. We see no reason these things can't go together.
"You can demonstrate excellence of intention at every single level, whether you're playing open strings, whether you just sing a song, or whether you're playing a really difficult concerto."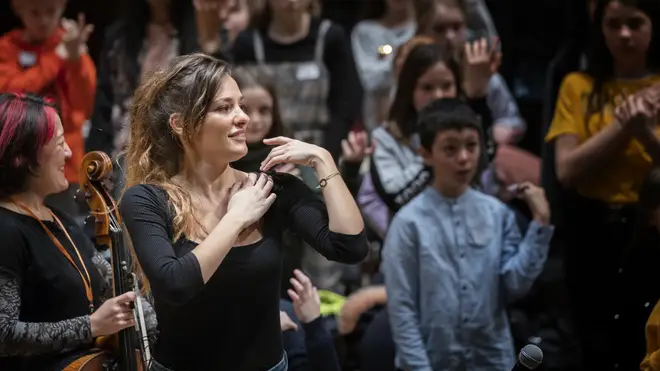 With four more sessions coming up across the UK this year, Benedetti's infectious positivity about the workshops can only continue to grow.
"The weekend itself demonstrates the power of a single event," she says. "If you put enough effort into putting the right team together, and then unleash their creativity, individually and collectively, you will grow the energy and impact exponentially.
"We have literally one objective – which is to see a national music education picture that will be greatly improved on what we currently have and that is our single only objective."
Visit www.benedettifoundation.org to find out more.